The name Betsy Ross conjures images of the utmost patriotism and is synonymous with the American flag. The seamstress often gets credited for designing the first flag of America; however, there is no evidence to support this. This myth, which still languishes today, was created by a flag fever that passed over the nation around a hundred years following the Revolutionary War. Who exactly was this woman? What did she do to become a national icon? Let's take a deep dive into Betsy Ross's life and work and hopefully answer all your burning questions that you might have about her.
The Early Years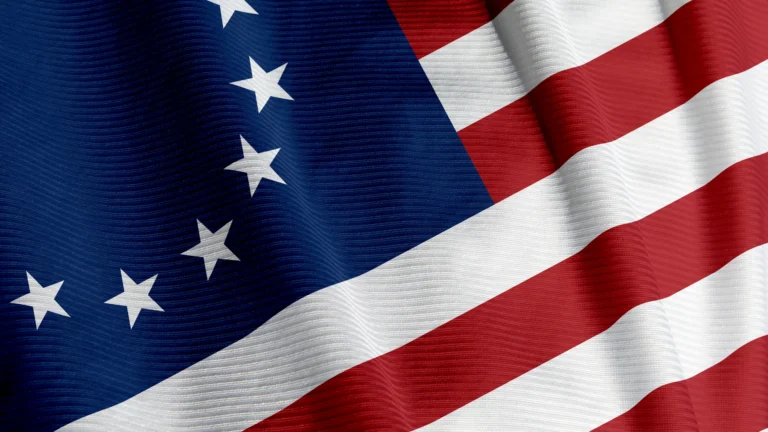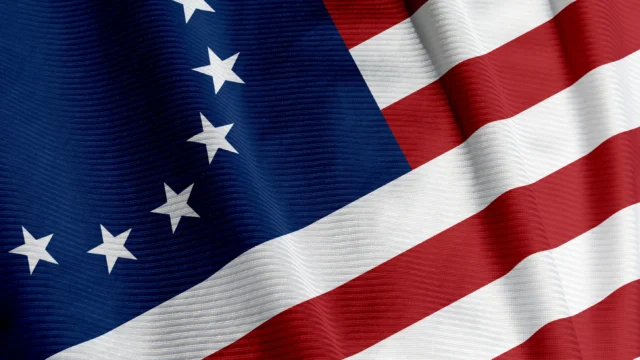 Elizabeth Griscom was born on January 1, 1752, in New Jersey. You would know her later in life as Betsy Ross. She was the eighth child of seventeen kids, but only nine of the children survived. When she was the age of three, her Quaker family moved to Philadelphia, Pennsylvania. After she finished all her years in school, Betsy became an apprentice for John Webster, a well-known upholsterer. During this time, she learned how to repair curtains, bedcovers, rugs, tablecloths, umbrellas, and Venetian blinds. She evolved into a highly skilled upholsterer and seamstress. At her job, she fell in love with John Ross, another apprentice of Webster. Her Quaker family didn't approve because he was outside of their faith, so they secretly met and eloped on November 4, 1773. Due to this action, she separated from her religion and family when she was only twenty-one.
Betsy and her husband John started their own upholstery business in a rented house located on Chestnut Street in Philadelphia. The shop was in a bustling and lively area now known as the Old City. It became successful, and in 1774, they made bed hangings for none other than George Washington. John Ross was part of the Pennsylvania militia, and after only three years of marriage, John died, leaving Betsy a widow at the tender age of twenty-four. That didn't stop her from running the upholstery business either. She kept busy working on things for the Continental Army, including tents, flags, and uniforms.
Fact or Fiction?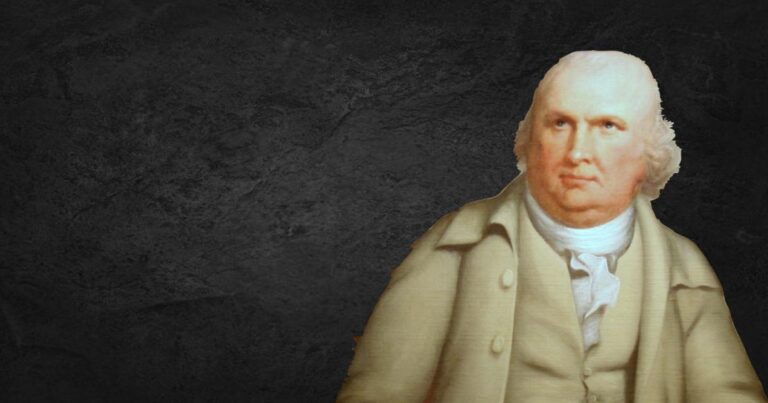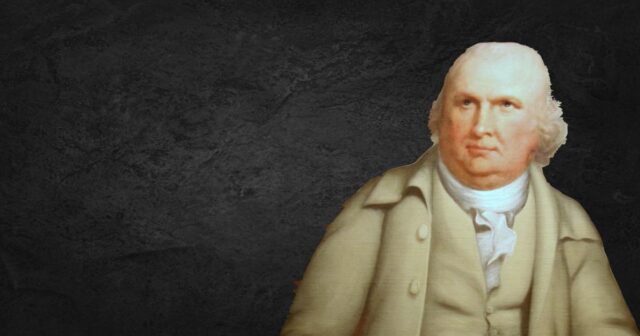 This is where things get a little murky. The story of Betsy Ross helping with the design and sewing of the first flag was relayed to the Historical Society of Pennsylvania by Betsy Ross's grandson (William Canby) many years later. The story goes like this…after her (first) husband's death, Betsy claimed she was approached for a crucially important job. During the summertime of 1776, George Washington, George Ross, and Robert Morris allegedly stopped by Betsy's upholstery shop. They were all a part of the Flag Committee formed by the Continental Congress (of which they were members). They showed her a rough sketch of the proposed American flag. It supposedly showed a flag with thirteen white and red stripes and thirteen six-pointed stars. Ross recommended that the stars be altered to five-pointed stars instead because they were more straightforward to make and implement the stars in a circular pattern. The three men agreed to the design change, and Betsy made the American flag briefly after that meeting in her store.
Thereactually isn't enough evidence to support that Betsy created the flag. There are no historical documents or records. The only papers out there are when Betsy's grandson William Canby encouraged family members to put their signatures on legal documents that stated Betsy had told them the story of her making the flag. This is what propelled Betsy Ross to become a national icon. Many historians disagree with Canby's "evidence" though.
Although there is no proof of her making the flag, let's play devil's advocate for a moment. The big question would be, why would she be chosen to make the American flag? Well, it wasn't unusual back then to have upholsterers make flags. She had already made things for her church chum, George Washington, like the bed hangings and buttons, and she was the niece of George Ross. It wouldn't be out of line to ask her to make the flag. Some people also believe that hesitancy to accept her achievements stem from sexism. What story do you believe, though?
Whether Betsy Ross made the first American flag, she has become a national symbol and icon for true patriotism. The one thing historians do agree on is that Betsy did sew American flags for the Navy stationed in Pennsylvania. What's easier than sewing your own American flag? Show your pride and love of your country with American Stick Flags. They are great for celebrations, promotions, parades, and more. If you are looking to purchase American Stick Flags, you can find an excellent selection at competitive pricing online from Flagdom: https://flagdom.com/american-flags/american-stick-flags.
It also should be noted that a stamp of Betsy Ross was released on January 2, 1952, to commemorate the two hundredth anniversary of her birth. The image was of Betsy with the American flag draped across her lap.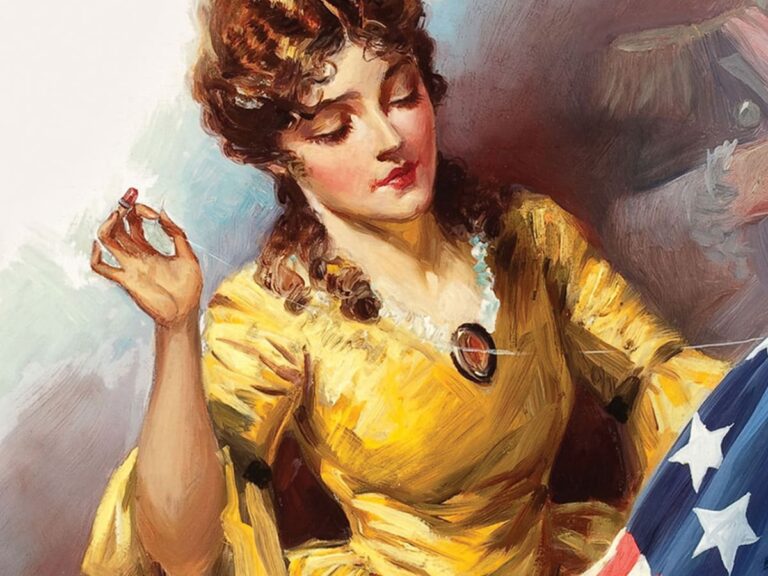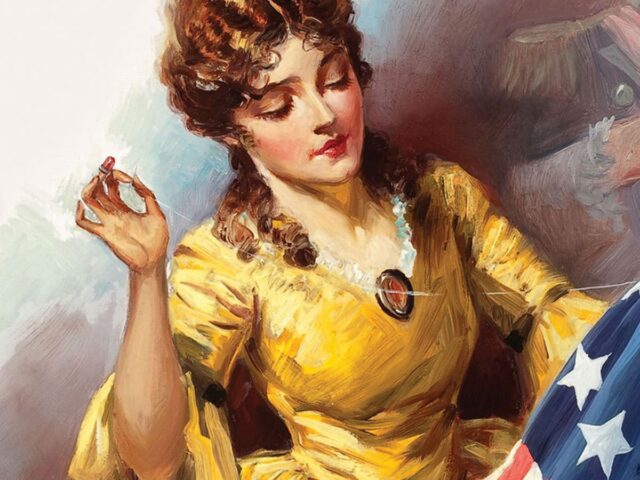 In the End
Betsy kept working as an upholsterer and seamstress for multiple years. She would marry two more times and have children, losing her first daughter at the age of nine months. Her second husband, Joseph Ashburn, had his ship captured by the British, charged with treason, and ended up in prison, where he died from sickness. Her last marriage ended in 1817, after thirty-four years when her husband John Claypoole died of poor health. She retired from her shop when she was seventy-six years old. Unfortunately, by 1833, she had gone totally blind. However, she continued to tell the tale of how she made the first American flag to her children and, subsequently, her grandchildren. On January 30, 1836, Betsy Ross died in her sleep. This would have been a few weeks after celebrating her eighty-fourth birthday.
Despite the controversy about who made the first flag, the story of Betsy Ross is captivating and endearing. She was a progressive, brave, hardworking, independent, skilled artisan and businesswoman. A forward thinker for her time, she continues to live on in the hearts and minds of Americans and will probably endure for many more years to come.