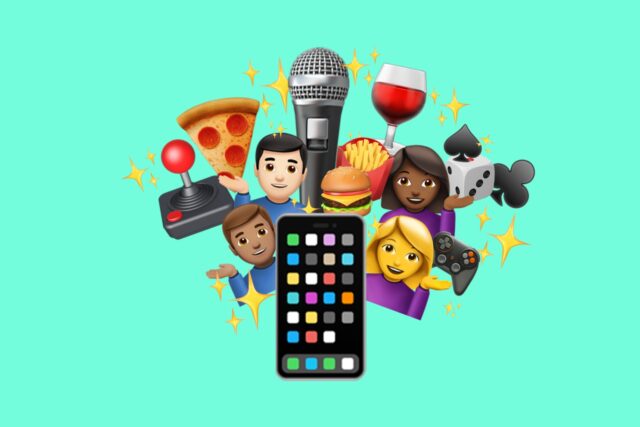 Wedged between sweltering summer and winter, autumn is the perfect season to spend some time with people you love. Since the pandemic has restricted our movements, having fun, this autumn season will be a little different than how you used to enjoy it. However, that certainly doesn't mean that you can't explore different ways to celebrate this pleasant season. If you are looking for some inspiration, you have come to the right place.
Here are a couple of suggestions to get you started!
Call Everyone for an Online Beverage Break
Autumn is the right time to have delicious warm beverages you have wanted to try. So, instead of your usual coffee break, how about asking your group to come online with unique drinks and talk about the same? Sounds interesting, right! Think about the drinks that will complement the season, such as caramel lattes, warm cider, hot chocolate with whipped cream, flavoured tea and coffee, and more. These are just some ideas that you can try, but be our guest and try out other beverage recipes.
You can plan to prepare the same beverage, but ask everyone to add their own twist. Else, you can ask everyone to prepare different beverages, whatever works for you all. Just remember the reason for the online beverage break; all of you want to bond! The eonline beverage break will make everyone feel as if you are meeting one another physically.
Chat With Friends Beside the Fireplace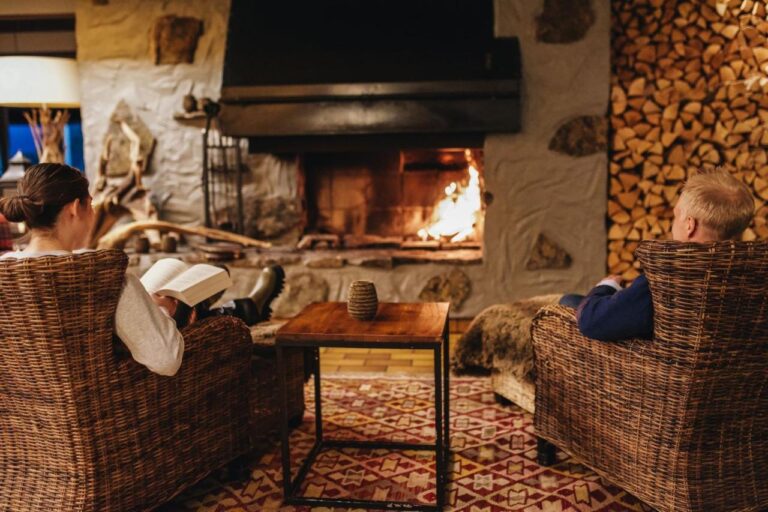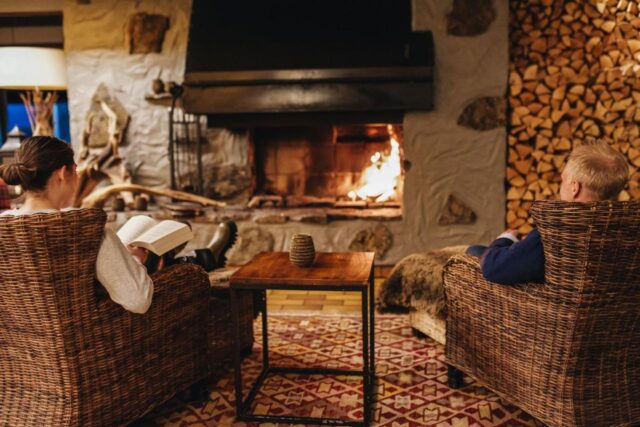 Fireside chats are always filled with meaning. You sit beside the fireplace with a warm blanket wrapped all over you, sipping on your favourite hot beverage. You call over your best friends and family members to have a hearty chat and feel relaxed. Everyone loves it, but just because you cannot meet someone, you can invite them for a digital fireside chat. While the world is trying to deal with the changes, a few changes will allow you to stay connected with people you know.
You can ask your office colleagues, friends, and family members to join you over a digital fireside chat. It would be better to make it as realistic as possible; therefore, set a pyjama dress code and tell them to be beside a fireplace. Then, as the guests start to join in, you can talk about anything you want, laugh your heart out, forget about the hardships that humankind is dealing with, and enjoy!
Play Online Card Games with Close Ones
While you are at home this autumn, you may miss a few things you have done in the past. For example, playing card games with people you know. But now that you have online casinos, you can invite your friends to join in and play together. Already online casino sites are filled with people from all over the world, but since it is about a get-together, send invites to the people who love online card games.
You can create a group to join slot games if you want or simply ask them to be a part of a card game. Whatever suits you and your friends. Another popular card game to play with friends is the good old bingo. It is a common game, and you might be aware of the rules already. So, you see, the possibilities are endless. The only thing you will have to do is find a site that will have many games to choose from, and that is suitable for everyone.
Don't Miss the Online Halloween Party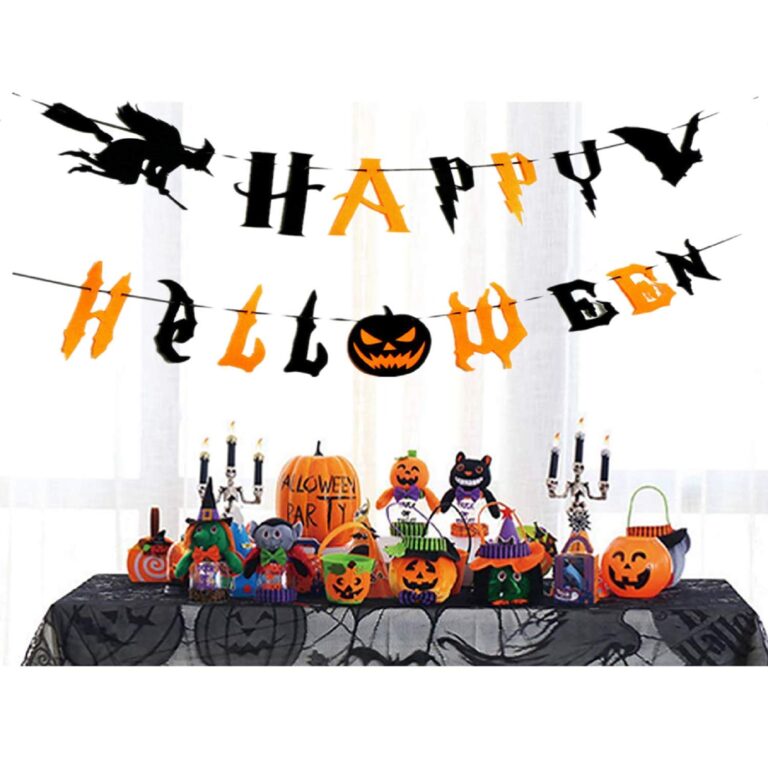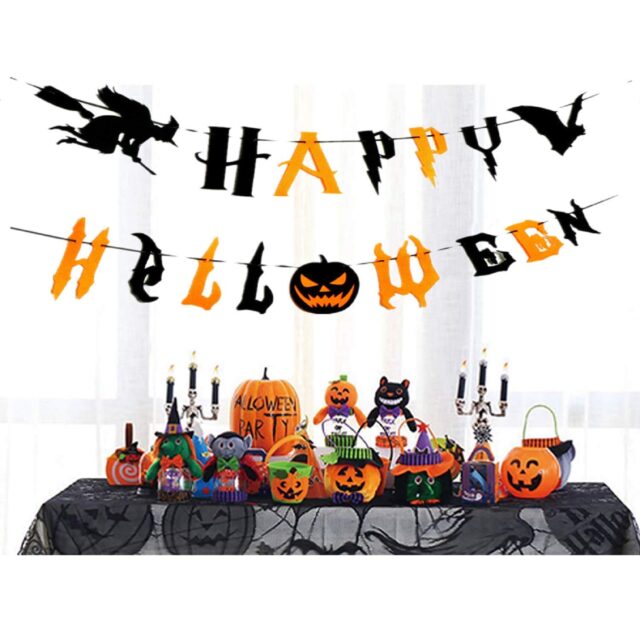 For many, autumn means Halloween. Whether you have friends, colleagues, or family members that you can't meet, digitalization has made it possible to stay connected to those we miss the most. So, this year, why not think about a virtual Halloween party? There are tons of things you can think of. For example, you can host a virtual Halloween party and ask everyone to appear wearing their spookiest costume. And while you are enjoying the virtual party, don't forget to organize a mafia or murder mystery game. These games are a must for a Halloween party.
To make the Halloween party feel more legit, you can create a virtual Halloween party invitation card and send them to those you want to celebrate the occasion. In addition, you can also host a Halloween costume party to make the party even more exciting. Everyone loves rewards, and who doesn't want to be a part of a party where you will see people you have been missing.
Workation and Autumn Dinner Party
This tip is for those who are working while on vacation. Workation is trending these days. As people travel to different places to work and enjoy their vacation, you can organize an autumn dinner party with your colleagues. Let this remote autumn dinner party be a little extra rather than organizing a standard virtual party and ordering pizza for everyone. Let everyone cook something and have it together during the virtual dinner party.
And since it is about an Autumn dinner party, you can't miss out on Thanksgiving. So, you can plan to host a Thanksgiving party with colleagues, but remotely, of course. The same idea can be applied to family members and friends as well. Whether you want to have the autumn dinner party with friends, colleagues, or family members, make it uplifting.
Football Streaming Party for the Football Lovers
Remember the days when you and your best mates used to go to the stadium to experience the adrenaline rush of a football game? Why not bring that back by organizing an online football streaming party? Just like the old times, you can ask your friends to join a video call. The pandemic has anyway increased the use of digital technologies. Grab a can of beer, some snacks, and all of you can scream and cheer for your team like you used to.
Not just this, you can even provide live commentary, converse with everyone verbally, or chat. And to make things better, buy the same jerseys of the team you are supporting, and wear them on the day of the event!
Wrapping Up
Make your autumn season special by trying the activities mentioned above. Understandably, you are missing out on many activities that you may have otherwise experienced if the pandemic wasn't here. But, as you can see, you can have fun virtually doing the same activities this autumn!