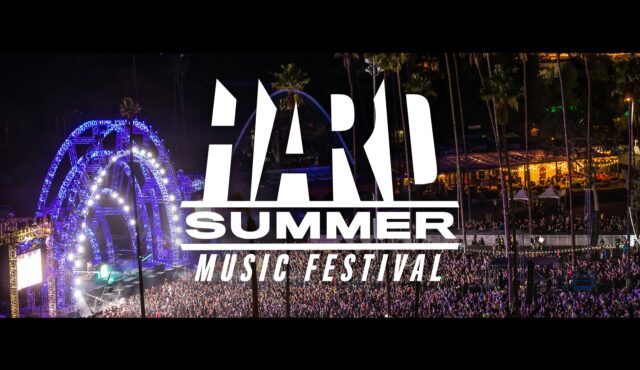 Ever since two women unfortunately passed away at HARD Summer in August of 2015, electronic music events have been under heavy scrutiny in Los Angeles County.
Although there was even talk of such events being banned completely, HARD was able to hold it\'s Halloween festival, Day of the Dead, after imposing new strictures on the event.
The new rules included dropping attendance from 65,000 to 40,000 people, having all stages be indoors to allow constant exposure to air conditioning, and raising the age limit to 21-and-up.
Regardless of all these rules however, many LA ravers were uncertain as to whether HARD Summer would return at all until it was announced back in January that the 2016 installment of the festival would be held on July 30 and 31 in Southern California. No venue has been specified at this time.
While many festival-goers were relieved to know that HARD\'s flagship festival would happen once again, one of the most pressing issues in regards to the announcement was the age restriction.
Other elements to the festival such as lineup and location are important, but neither of them would categorically prevent a large demographic from attending the event. So when an eager tweeter asked Gary Richards, aka Destructo and the leader of HARD, about the age limit for HARD Summer, he responded promptly
With one looming question answered, the community\'s attention will now move to the aforementioned other elements of the festival. Several fake lineup posters have come about detailing headliners including Kendrick Lamar, Pendulum Vs. Knife Party, and Flosstradamus, while the location still remains a mystery.
As a frequenter of HARD events for the past 4 years, I can say with confidence a move back to the newly renovated LA Historic Park would be celebrated among LA electronic music fans. The whole premise behind HARD events up until 2014 when they were moved out of LAHP was that HARD was LA\'s festival company. Insomniac stopped holding events in LA County back in 2011, and having a festival in the heart of downtown was not only convenient, but a point of pride among Angelenos.
Before the sun would set on HARD events at LAHP, the downtown skyline would provide a whimsical backdrop to the event. Not only were many of the attendees Angelenos, but many artists who consistently play HARD events like Skrillex are products of the LA scene. Everything about the event celebrated Los Angeles and it\'s countless contributions to the global music scene.
Perhaps it\'s time for HARD to return to its roots.
HARD Summer 2016 will take place in Southern California on July 30 and 31. For more info on the event visit HARD\'s official website.