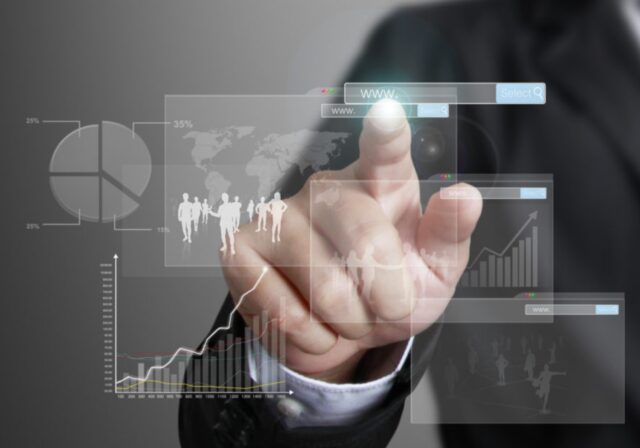 Growing your business and getting the best return on investment (ROI), is the dream of every business owner. Finding the best method to grow your business while still getting the best ROI is the secret formula most new business owners are not aware of. In most cases it involves a lot of trial and error until you find the perfect method which gets the desired results and keeps cost at the lowest level. But until you find the perfect method most business owners end up wasting $10,000 of dollars.
What if you could skip the trial and error portion and dive straight into the method that will not only sky rocket your profits but keep cost's at its lowest levels. Well if that is the case then you've arrived on the perfect page. Keep reading because in today's post we will discuss the best methods of increasing sales and keeping costs down for almost any type of business no matter what industry your business may be in.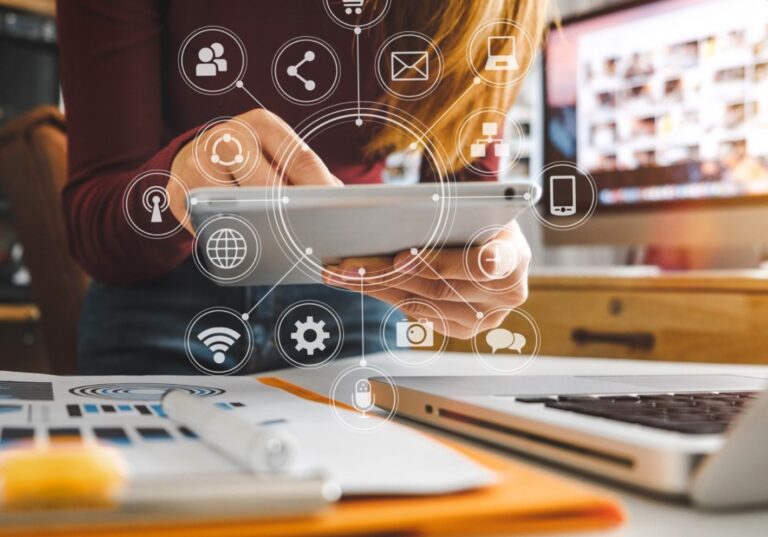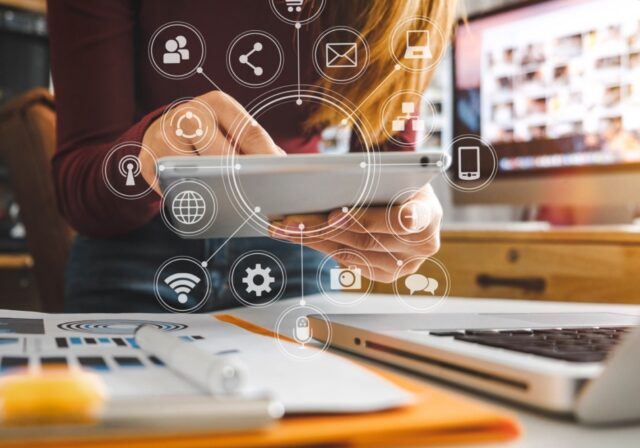 Digital Marketing When Done Right Will Give The Best ROI
The words "Digital Marketing" have become so common these days that most people assume they understand what it is, but the problem is that very few understand how to implement it properly to acquire great gains. Digital Marketing if done properly can help you grow your business and keep costs at the bottom.
Digital Marketing is basically using a business website, social media, and anything else in between to market your business digitally to your potential customers. The reason it's such a viable method of marketing any business these days is because humanity has already transferred over to the digital age. In fact I can say this about you too. Think about it, when you need to purchase a new product or service what do you do? The first thing most people do is use digital technology to find out as much as possible about the product or service and then hunt for the best place to purchase such product or service. People use the internet and search to find the best spot to purchase the product or service. Now whenever someone did that for your product or service and they are able to find you as the best option online guess where they would purchase the product or service from? Yes, exactly they would visit your website and purchase it from you.
Millions of people are searching for products or services every minute and it's all done online. According to Google alone they get over 3 billion searches each day. If you were able to come in front of a fraction of the 3 billion people a day, your business can sky rocket sales and grow exponentially. So at this point the questions is "How do you do that?".
Get A Responsive, Fast & SEO Optimized Website Designed For Your Business
The most important step to getting a shot at the billions of people online, is first getting a great website designed by a professional website design company, according to digitalmarketingorseo.com
Finding an actual professional website design company these days has turned out to be like "Finding a needle in a haystack". I say this because although there are literally 1000's of web design companies in each state in America, but only a handful are actually professional web designers.
Most of these companies that spring up overnight are the result of people trying to make a quick buck by selling digital marketing services to unsuspecting business owners and then hiring amateur web designers to get the job done. At the end the business owners end up paying professional grade prices for low grade work.
But getting a professional business website designed is the most crucial part of becoming a successful business these days. So, how do you go about finding the best of the best web designers in your state. Let's find out below.
How to find the best web design company in your area?
As I have mentioned there are only a handful of web design companies that are actually professional in each state, you can't just take someone's word for it.
Here's what you need to look at when searching for a website designer:
If a company is offering the world for dirt cheap rates, that's an indicator that they are not professional web designers. Run as far as possible from them.
If a company is offering the world for an arm and a leg then they too may be sub-contracting your projects to other low-grade web designers and skimming the profits.
Find a company that has prices in the middle, not too expensive and not cheap. Companies that offer their web design services for affordable rates but not cheap or too expensive tend to do all the work themselves and are professionals.
Find out how long they've been in business. Any company that just came into existence over night is not someone you would want to go with.
Online presence is very important, find out if the company actually has a website of their own and if they have an online presence. You don't want to work with a company that no one knows.

Source: News Website

Where is the company located? Make sure the website design company is located within the United States and not in some far off country.
Phone Numbers: Make sure the website design company has a working phone number you can call and get someone on the phone with. Most companies will pretend to be located in the United States and have an American phone number, but the phone number won't work and they have no locations in the United States.
Email Communications: You don't want to work with a company that only does communications through emails and no one will ever talk to you over the phone. These are usually scam artists and will disappear as soon as they get your money.
Never send money to overseas accounts. No matter what excuse a company gives you, never pay for services that involves sending money to overseas bank accounts.
Someone to meet live in person: If the website design company is located close by ask if they can meet you at your business for an initial consult. In most cases any professional company who is actually located in the United States will charge you for this but at least this way you can meet someone live in person and be sure the company is located in the United States.
Once you have the above taken care of, it will take care of the 99% of the scams out there and you would be pretty good to do business with the website design company.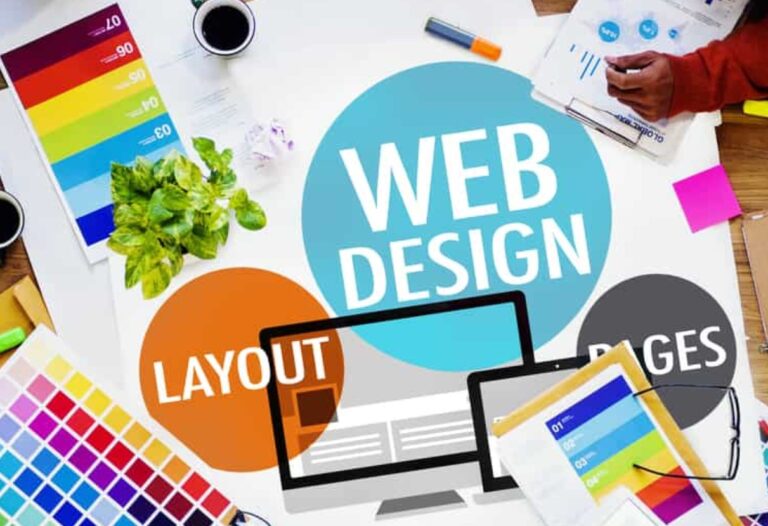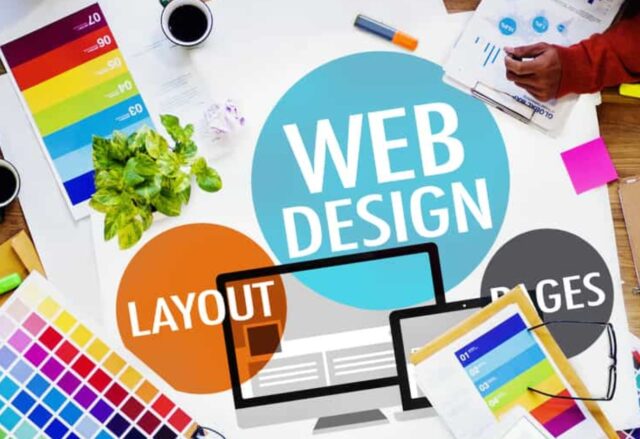 Professional Business Website Design Process
Once you've decided on a website design company to work with, the next step is to get the process started. Usually, the process of website design flows as follows.
Initial call or meeting: This involves the website design company gathering enough information about your business, it's customers and your ultimate goal of getting a website designed. This consultation will give enough information to the website design team to get started on the initial design. In most cases the website design company may end up calling you back and forth to get further information to get started.
First Draft: Once the website design team has enough information they will usually design an initial first draft which would be for desktop versions only. They would ask you to review the first draft to see if you need any changes, edits or updates. Once you approve they would move to the next step.
Responsive website design: Once the desktop version is approved the website design team will begin to design other versions of the website which includes: laptops, tablets and mobile devices. Doing this will make sure your website design is responsive and your website will work on any device the potential customer uses. Getting a responsive website design is very important. Make sure the website design company does responsive website designs.
Website Design Complete: Once all four versions of your website are done, the web design team will ask you to review the website from all four devices and give your final verdict. Once you are 100% satisfied with the design the company will hand over the website to you.
Website Design Takeover: Once you have a website that you love and its complete, make sure you get all login information from the website design team and change it immediately. The only time you don't want to change the information is when you will use the same company for SEO services.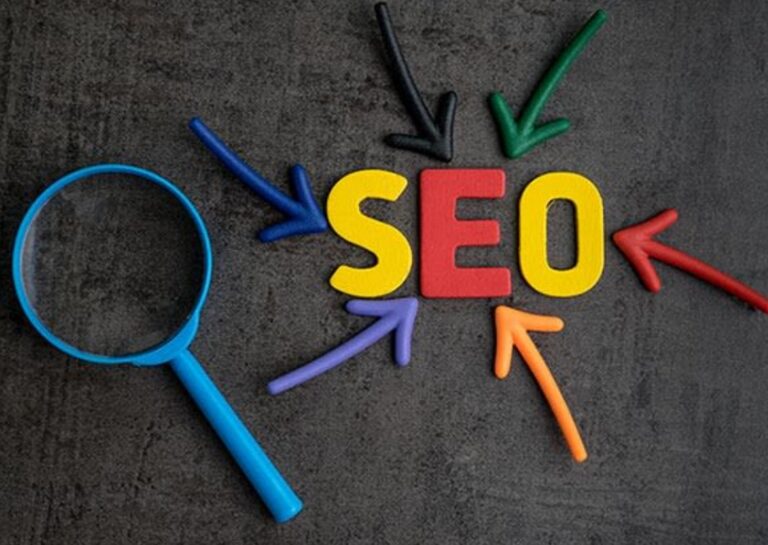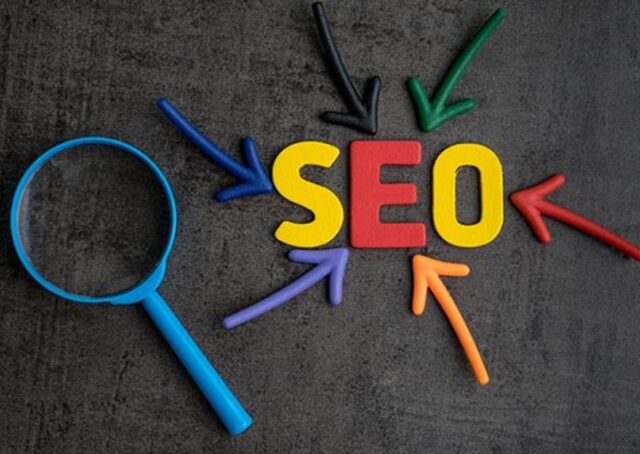 Well, that covers everything you need to know. In this article you have learned how to grow your business. Finding an actual professional website design company should be easy for you with our tips mentioned above.