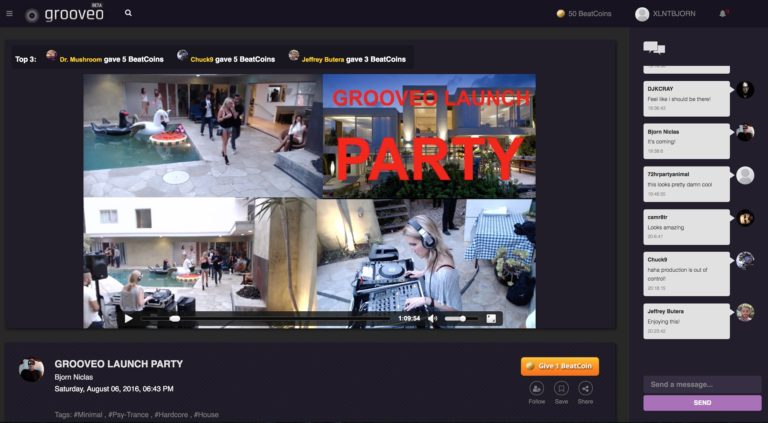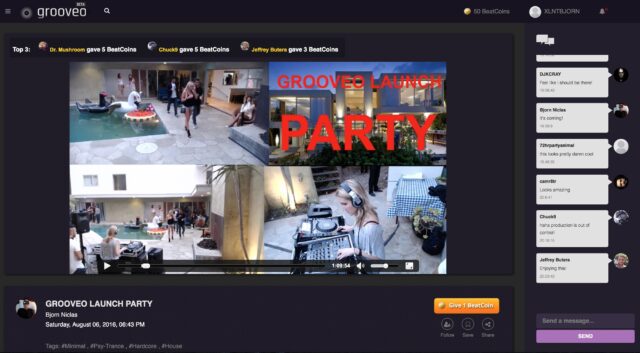 There are already plenty of live-streaming applications for live streaming DJ sets, but Grooveo is trying to innovate with a new paid system for DJs that stream. The site introduces "beatcoins" which users can give to DJs that are streaming, essentially paying them for their services.
The application works the same way most DJ streaming services work, requiring DJs to connect a soundcard and webcam to sync their performance. There is also the possibility of adding multiple cameras. Users can also comment on the stream and interact with the DJs.
The new platform debuted on EDMbiz in Laz Vegas on June 15, 2016, and has been building up buzz ever since. We can't wait to see what the future of this application has in store.