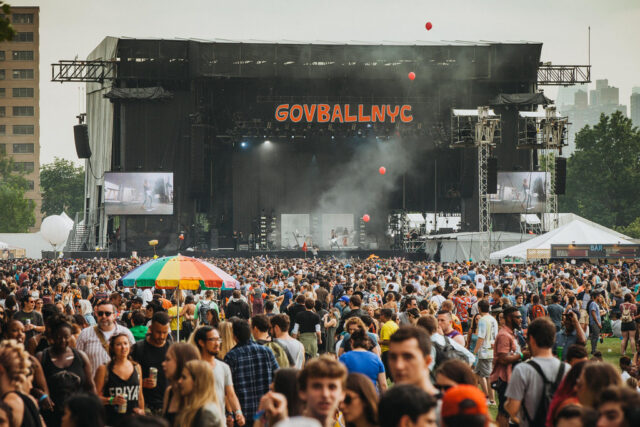 Governors Ball may call it quits next summer.
The makers of Governor\'s Ball are concerned about AEG Live\'s plans on having a festival called Panorama in Queens. They claim that the potential dates are far too close (two weeks apart), and it creates \"unnecessary rivalry\"; Governor\'s Ball are scared that their independent company won\'t make it against a big corporation like AEG Live.
The makers of Governor\'s Ball won\'t leave without a fight. They have started a Campaign against having Panorama:
To the Fans, Supporters, and Fellow Music Lovers,

We\'re writing you today to ask for your support to help keep Gov Ball alive for many years to come. We started the festival back in 2011 with one goal in mind: to bring a major music festival that New Yorkers could call their own to our hometown. One that was specifically curated for the eclectic music lovers of New York City. One that featured the very best of NYC cuisine. And one that operated with the attendee experience as the #1 priority.

As a small, independent company in an industry dominated by major corporations and rapid consolidation, we\'ve come a long way and given hundreds of thousands of you first class entertainment. Sadly, today our future is in jeopardy and we need your help.

As reported in The Daily News and multiple industry news outlets, AEG is lobbying the Mayor's Office and other city agencies for approval of a major festival in Flushing Meadows Park in Queens two weeks after Governors Ball. The timing of this proposed event is an aggressive, greedy attempt by AEG to push a small independent company of born and bred New Yorkers out of business and out of the market.

We are writing you today to ask for your support and tell the Mayor's Office and the City of New York to reject this proposed event that would take place two weeks after Gov Ball. We are asking that this proposed event take place at another time of year because this would allow both events to succeed. Please help Gov Ball survive and continue to serve you – the fans, friends, and family – for many years to come!

With Sincerity, and Gratitude,
Team Gov Ball
I personally think that it would work out to have both festivals in New York. I know people from the East Coast would love to have a chance to go to something Coachella-related, especially that it takes a lot of planning to get to Coachella (I would know). I also know that Governor\'s Ball has a lot of fans- they almost reached their goal for their petition with almost 7,100 votes! Having both festivals would generate even more revenue for the city.
Ideally, both festivals would take place, generating even more revenue for the city, which gets around $40 million in benefits from Governors Ball festival. One of the Ball\'s organizers, Jordan Wolowitz, told the News: \"By spreading these festivals out the City gets double the benefit with two sustainable festivals and lets a local business thrive. That\'s good government and good business.\"
Source: Gothamist