Exploring the world is an important part of experiencing new things and learning more about them. Our planet is a vast and diverse place and the only way to go out and see it is to travel to places you have never been to before. Some of them are close, others far away. Some people start by exploring their own country first and then move onto others, while there are also those more adventurous who do not mind skipping half the world in search for new adventures. It hardly matters where you are going as long as you are having fun and enjoying every step of the way.
However, carefully planning your trips and making sure you go the places you dreamed about is perhaps the most logical and sensible way of traveling. This is also how most travel enthusiasts do things as they have bucket lists with their top destinations ranked in the order of importance, preference, and possibility.
Choosing the Right Destination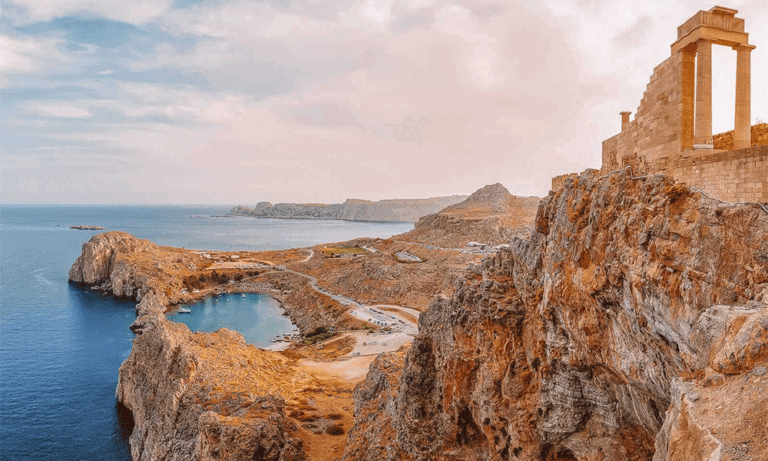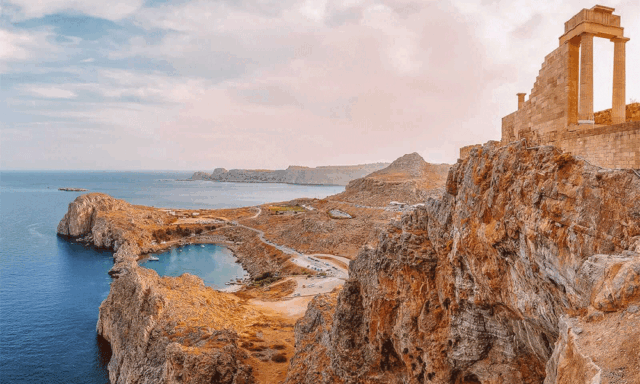 Things get easier if you have favorite places or if you are naturally drawn to certain regions, cultures, and nations. But even if you do not, there are certain countries that are far more popular than others, particularly those where you can go on a summer vacation. Some of the preferred destinations regardless of where you live include the Mediterranean with places like France, Spain, and Italy. However, one other country is a top tier summer destination, Greece. This ancient country has a ton of things to offer to the tourists both in terms of great summer fun and amazing historical treasures.
In this article, we talk about one of the most popular places in Greek, the island or Rhodes. As most other islands it is a unique piece of land for which you need to prepare in advance. But do not worry as we have you covered. Read on to learn more about Rhodes and how to handle yourself there.
About Rhodes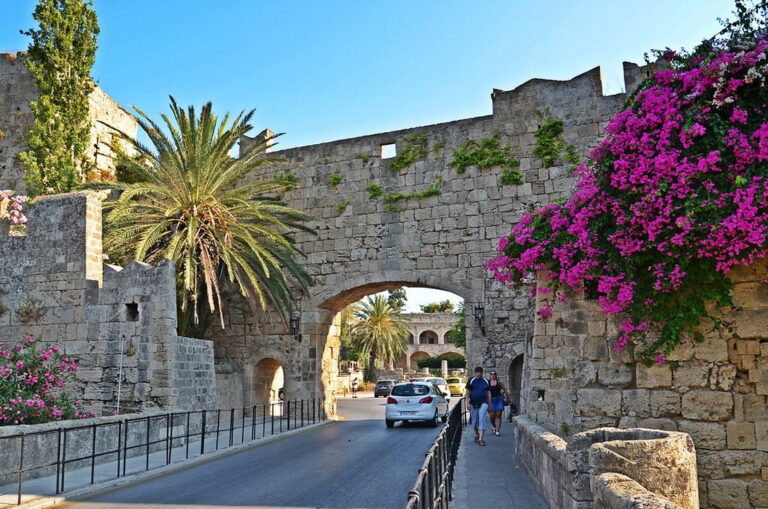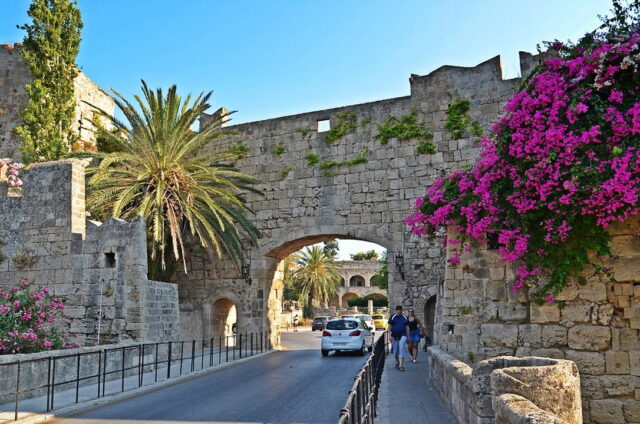 The island of Rhodes is actually much closer to mainland Turkey than it is to Greece, which gives it a unique combination of Greek and Turkish histories as well as modern ways of life. The language you will hear there is predominantly Greek with most locals speaking good English. However, Turkish is quite common too. The capital bears the same name as the island itself and it is home to some 115,000 people, more than half of which live in the capital city with the rest in around 50 small towns and villages.
The total area of Rhodes is 1,400 square kilometers and it is the largest of the Dodecanese islands. Historically, Rhodes has been very well-known as the home to one of the seven wonders of the ancient world, the Colossus of Rhodes. This, as well as a great position on many trading routes, has allowed the island to prosper in the olden days as many a tourist, explorer, and adventurer came to its shores. Today, Rhodes is among the most popular tourist destinations in all of Europe which truly says a lot on its own.
It is a paradise for anyone who wants to learn about ancient history as well as those who are in need of a perfect summer holiday filled with swimming, good food, and beautiful nature
Getting About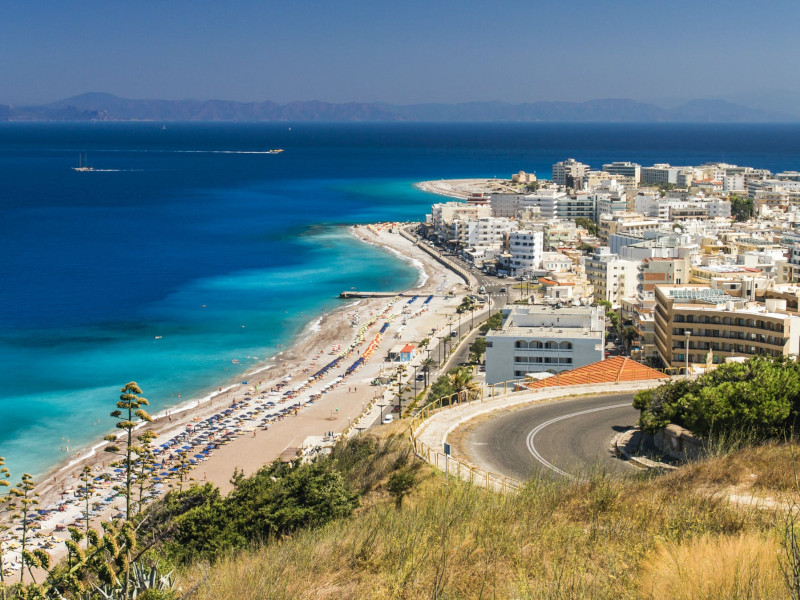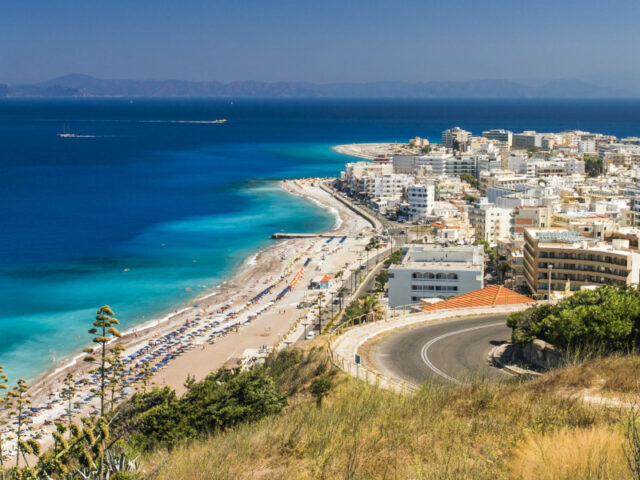 As with most other islands, it can be a challenge to get both to the island and to move around it. Getting to Rhodes is relatively straightforward if you are traveling by plane. It takes less than an hour to get to it from Athens. You can also book a ferry and enjoy a cruise from Athens, which takes about 16 hours on average. This is for the more adventurous souls and those who want so experience the Aegean Sea for all it is worth. Once you get to the capital, you are pretty much left to your own devices in terms of getting around the island, which is not necessarily a bad thing.
First of all, you should definitely walk around the city for a bit and just get lost in it. It is a beautiful place full of small cafes, restaurants, shops, and amazing historical buildings. Take your time and enjoy it for a day. When you are ready for further exploration though, there is a choice to be made. You can rent a bicycle and tour as far as you can get on it with obligatory stops on hidden beaches and creeks that can only be reached through roads less traveled. If you want to get a bit further away and into the island, perhaps go along one of its shores, a motorcycle like a Vespa could be the way to go. It will allow you to preserve energy and get further away than you would on a bike.
However, for the absolute best choice and the move that makes the most sense, you really need faster transportation. Public transport is not really ideal on any island, especially when compared to mainland, so you will need a car. Of course, you will have to rent one as you are probably not traveling with your own. To answer the titular question, no, it is not that easy to get around the island of Rhodes without four wheels. It is a big island and we assume that you want to see as much of it as you can during your stay. Well, the only way to tour all the amazing beaches and the most important of sights without losing too much time in transport. For a memorable time on Rhodes and the most optimal of holidays, make sure to rent a car of your liking and use it throughout your stay. Even renting it for a day will make a huge difference.
To learn more about car rentals on Rhodes as well as to check out a great offer of vehicles make sure to visit rentcar-rhodes.gr. When you start planning a trip to Greece and pinpoint Rhodes as the ideal location, make sure to book a rental car in advance so that it awaits you once you land.