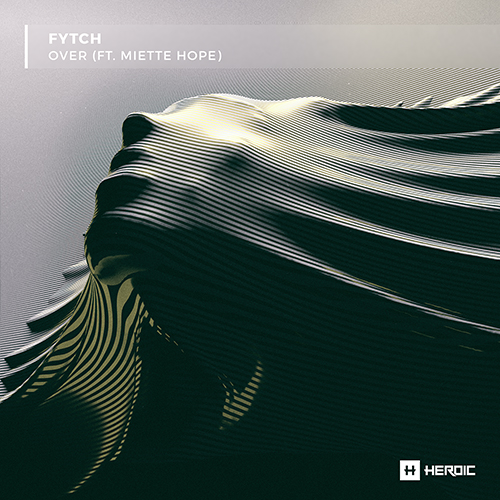 Fytch has released a truly haunting track
Today, Parisian producer Fytch dropped his new single 'Over" via Heroic Recordings. 'Over' features strong and beautiful vocals from Miette Hope, laid over Fytch's hypnotizing bassline. This track truly encapsulates a haunting vibe.
Read a statement from Fytch about his track below:
"What makes 'Over' unique, is that it isn't bound by genre. Miette's vocal ended up taking the track in a new direction and the outcome came about very spontaneously. The sound is minimal but detailed, and in the same time it's got a certain attitude. I think people draw their own meaning from it, but I do think that the track has an introspective quality, which would make someone want to dig deeper…"
Fytch receives constant support from artists like Porter Robinson and San Holo – his tracks are oftentimes featured in their sets.
This track pushes some serious boundaries, as it does not conform to one genre in particular. Check out 'Over' below, and make sure to keep Fytch on your radar.