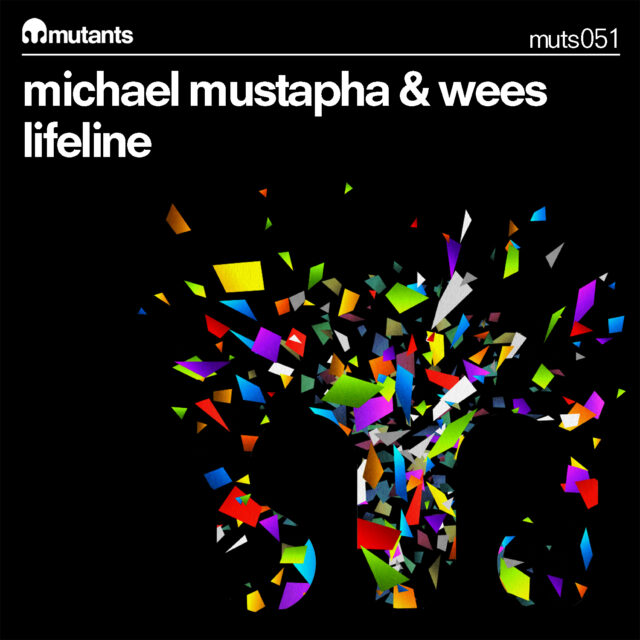 With their brand new single dropping on Monday we caught up with Michael Mustapha and WEES to find out a little more behind \"Lifeline\", out on Mutants Records.
Your story behind this track is very touching. Tell us the meaning behind Lifeline and the reason for its creation?
Lifeline is simply about living your life to the fullest!  Doing what you love no matter what anyone thinks and turning your dreams into reality.  WEES has been battling ALS and although it has been a great struggle, he continues to produce because that is his lifelong passion.
How did you two first come together to make music?
It's  actually a pretty interesting story.  I met WEES through his older brother DJ Syclone (Detroit freestyle DJ), who I grew up to listening to. Syclone knew that I was producing house music and filled me in on WEES's story.  WEES had some projects lined up but were on hold because of his illness. We eventually met up in WEES's studio and the rest is history 🙂
What was your first experience of electronic music and do you think it has helped shaped your sound of today?
As kids, WEES and I both remember the iconic trendsetters such as, Daft Punk, Armin, & Tiesto.  It was extermely rare to see mainstream media playing any house or trance in America.  "I remember my relatives from Australia, who introduced me to electronic music. They would always ship me CD's & mix tapes of the latest DJs. What really attracts me to house music is the rareness of the music in it's exotic tone. Further, the variety of sub genres that house offers makes it that much more unique" -Michael. WEES and I's main focus is house, with special attention to progressive & electro house.
If you could collaborate with any artist who would it be?
"I would love to collaborate with Axwell due to his amazing productions and style, they didn't call him the maestro for no reason." – WEES
"There are three guys I'd love to collaborate with (and I know WEES has to agree with me on this one),  Don Diablo, & John Dahlback & Nicky Romero." – Michael Mustapha
What do you have planned to follow up Lifeline can we expect more releases to help the charity?
We have a handful of projects in the pipeline, and yes all the proceeds will be going to the charity http://hopenowforals.org.  In all honesty, the money means nothing for us. It's all about us being able to do what we love, having people embrace it and most importantly, to bring awareness to ALS with the hopes of finding a cure.   
"If you check out the upcoming episode that I host on Mutant's radio, you may hear some leaked releases that will not fail to disapoint!" – Michael Mustapha
What one venue around the world would you love to play Lifeline out?
Hand's down, it would be Tomorrowland! Tomorrowland unites all the greatest DJs of our time and attracts the most diehard fans.  We hope that Lifeline will be a hit and will have the opportunity to be debuted in Tomorrowland (it's only a month away!) 😉
You can pick up a copy of \"Lifeline\" here.