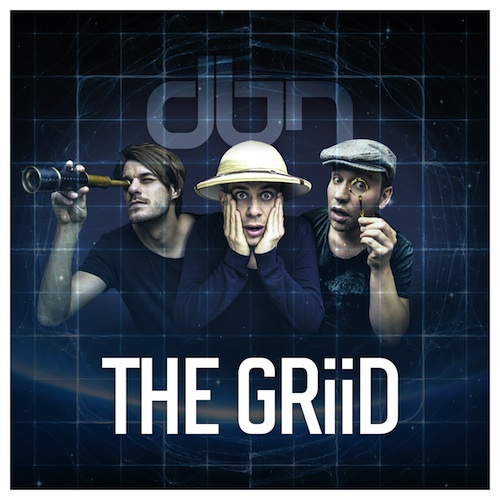 With \"The Griid\" having just dropped as a free download, we caught up with the production trio DBN to find out a little more about Germanys number 1 dance act.
For those who don't know DBN, how did you first come to make music as a trio and what is the DBN sound?
We met each other ages ago at a studio of a common friend of ours. We had a great production night-session together with lots of drinks. The morning after we were not finished with the track (of course) but decided from then on to share part of the journey as a trio. So DBN was born!
Where did the inspiration come from 'The Griid'?
We feel comfortable in several musical "worlds"! On the one hand we´re addicted to the groove and the \"classical\" house sounds back from the days (nowadays this style arrives at the scene again). On the other hand we also like it progressive & bouncy! In our opinion, it was about time for us to produce a track that combines these 2 worlds and "The Griid" was the result.
For each of you, when did you first realize that making music is what you wanted to do in life?
From the time when you play for the first time your own tracks at a club and you can see the crowd reaction! This is an amazing feeling and still our "engine"! We think, there´s nearly no better feeling in life…
Before DBN, what were you doing?
Two of us were students, worked at the weekend as djs and during the week at small independent labels. The third guy has already worked as a producer in several studios with diferent styles like pop music, music for commercials or audio branding.
When performing, do you each take on different roles throughout the set? How does it work?
Of course! One of us is doing the music, the other one is constantly dancing and the third one is responsible for the drinks! No, seriously: we have the luck that all three of us have almost similar musical taste, so it was never a problem and always a big fun playing back-to-back-to-back!
Following on from 'The Griid', what can we expect from DBN for the rest of 2015?
We´ve just finished a collaboration with John Dahlback which is coming out in summer. More over we\'re just doing another collabo with our good friend Tony Romera from France. Also we\'re working parallel on some remixes and looking already forward to unleash our next single called "Luv Light" with super talented vocalist "Oni Sky" within the next weeks.
Pick up your free copy here.