When the summer ceases to exist and you think all of the festival fun is over, think again. Festivals are happening all of the time, year round thanks to Florida's climate. The sunshine state will be welcoming yet another wonderful year with EDC at Tinker Field this November. Boasting massive headliners and unparalleled stage design EDC Orlando 2018 will be one of the most memorable festivals fans can enjoy.
There are more than 50 DJ's performing over the two day period. The Headliners include; Tiesto, Bassnectar, Dillon Francis, and a special 3-way b2b set with GTA, Valentino Khan, and 4B. With independently curated stages by label head's Nicole Moudaber and Jamie Jones featuring b2b's between  between Moudaber and Paco Osuna, and Jamie Jones with the Martinez Brothers, respectively.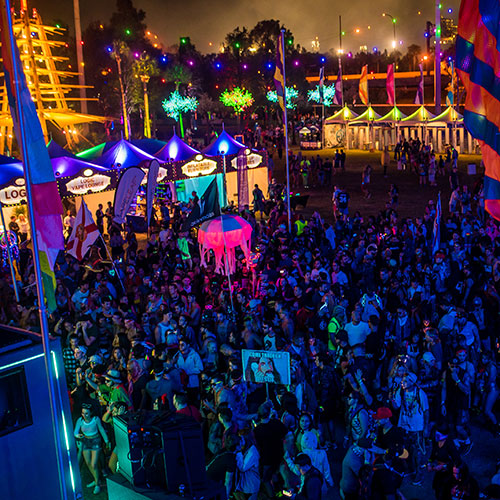 Between kineticField, circuitGROUNDS, neonGARDEN, and the boomboxARTCAR this year will be full of upcoming and veteran talent. Along with the stage comes Carnival Square. Carnival Square features carnival games and tasty eats to free charging stations, bathrooms and ATMs, this communal space is designed to bring Headliners together at the heart of EDC. Take advantage of complimentary wi-fi, explore the EDC Vendor Village, or just chill on cushy beanbag chairs.
EDC Orlando is truly unique and we can't wait to see what 2018 has in store for us with some of the best DJ's gracing the stage and the unbelievable amenities and activities on site.
EDC Orlando returns to it's home at Tinker Field Saturday and Sunday, November 9 and November 10. Tickets are on sale right now and you can check out the massive lineup for yourself below.