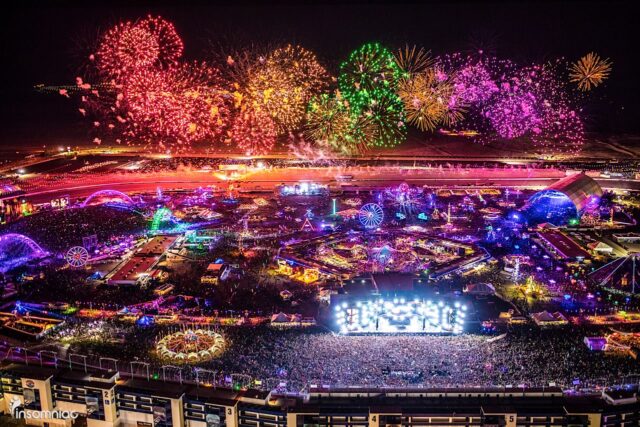 As EDC Las Vegas looms closer, the festival continues to surprise fans with exciting news.  Featuring remarkable artists such as Above & Beyond (also headlining Spring Awakening Music Festival in Chicago next weekend), Alesso, DJ Snake, Jauz, Kaskade, Snails, and Tiesto, North America\'s Largest dance festival is offering a number of new amenities for ticket holders.
One of the features is a \"chill zone\" where you can cool off indoors, taking a break from the day and relax with your friends on bean-bag chairs and other unique seating.  Located in Carnival Square, other amenities vary from eleven new carnival games to a HeadCount booth where you can register to vote for this years presidential election.
The Center Ring Stage will show off its eccentric costumed characters and perform on a 360 degree catwalk.  Yet, perhaps the most enticing new amenity within Carnival Square is free high-speed WiFi- a great solution to fans attempting to show off their experiences on social media during the festival.  You can still purchase ticket for the amazing weekend here.