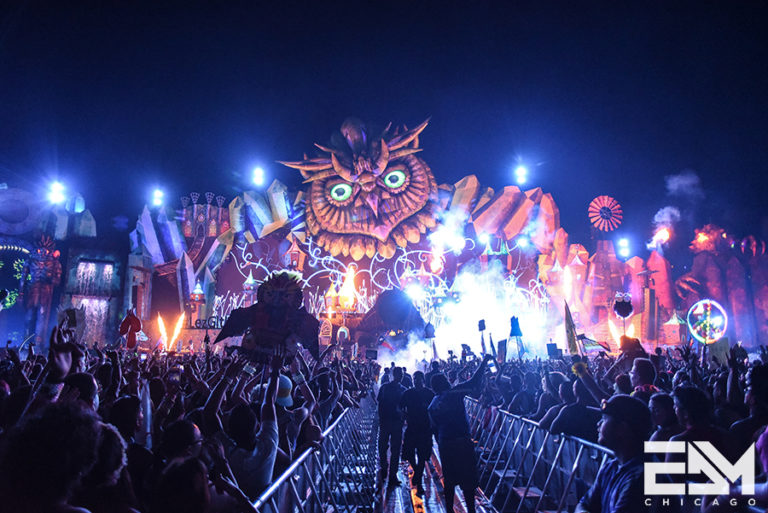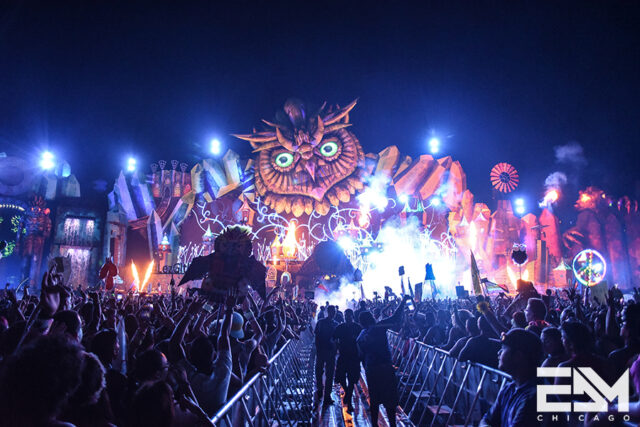 Pasquale Rotella and Insomniac Events\' star studded brainchild, Electric Daisy Carnival Las Vegas, is arguably the greatest electronic music festival in the world.
With its monumental production and internationally acclaimed spectacle, EDC Vegas is home to hundreds of thousands of ravers – headliners – each year.
In 2016, EDC LV celebrated its 20th birthday with an all new main stage, in which the colossal Kinetic Field was transformed into the titanic Kinetic Temple.

Well this year in 2017, as Pasquale\'s creative imagination bank continues to reach the unimaginable, the Kinetic Field seems to be facing another astonishing upgrade.
Earlier this week on his personal Snapchat, Pasquale posted a snap of a screen which displayed the \"Kinetic Gaia\". Its description stated,
\"SINCE THE ANCIENT TIMES SHE IS THERE FOR WISDOM, CARE OR A PROPHECY  
SHE IS LIKE THE ORACLE THAT KNOWS EVERYTHING OF THE OWL COMMUNITY  
THE TRUTH LAYS IN HER EYES & WISDOM IN HER WORDS.
The Great Kinetic Hall is the place where the owl community gathers to share their visions and dreams. This is the place where they can escape everyday life and share stories with other members of the owl community. In the middle there is the statue of Kinetic Gaia. The statue holds 4 compasses to locate and connect with owl communities from every part of the world. The two owls guards closing both sides of the stage, are proud and with their heads high up in the air protect the statue of Kinetic Gaia.\"
Nothing is certain until its official announcement (headliners are in for a treat, that\'s for sure), but it\'s hard to imagine the Kinetic Gaia being something other than the grand theme for EDC LV\'s main stage this year.
If you haven\'t watched the trailer to EDC Las Vegas 2017 yet, peep below and prepare to be blown away.