Sports betting is hugely popular no matter where in the world you might go. People love sports of all shapes and sizes which leads to people looking to have more skin in the game, which is often achieved by placing a bet on the outcome of the fixture or event.
There are many ways in which people can usually place sports bets. These days betting is largely done through online sports betting platforms. There are the traditional types of betting sites that a lot of people will already be familiar with.
Then there are those offerings that are starting to gain a lot of momentum, such as crypto betting sites. The idea behind this article is to look at the commonalities and differences between these two types of platforms.
What is the Current State of Sports Betting?
There is usually going to be some type of sports betting taking place in every country, even in those regions where no legal options to place wagers exists. People have been betting on sports for as long as sports have been around. The exact regulatory framework that governs sports betting is going to be different depending on which region you are looking at.
There are some countries that do not allow any form of legal betting, or it is completely controlled by the government. These are naturally going to be the most restrictive types of platforms that you will come across.
Then you will see certain offerings in the likes of the UK and Sweden where regulated markets for sports betting are in place, but there are a lot of restrictions on the betting offerings. You will find that significant restrictions on the types of bets that you can place, the size of bonuses, and so on will need to be met. While these types of platforms are usually very safe, they do somewhat curtail bettors.
Certain regions have a lighter level of regulations in place, trying to find a balance between providing freedom to players and conducting some oversight on operators. Many US states and the likes of the German betting markets fall under this umbrella. While they usually ensure that responsible gambling is taking place, there aren't too many limits on what bettors can do.
Finally, there are those types of betting offerings that are not really regulated at all. They do what they please and everything is up to the discretion of whoever is running the platform. It pays to be a bit wary about signing up for an account with one of these offerings without doing ample research first.
How do Crypto Betting Sites Work?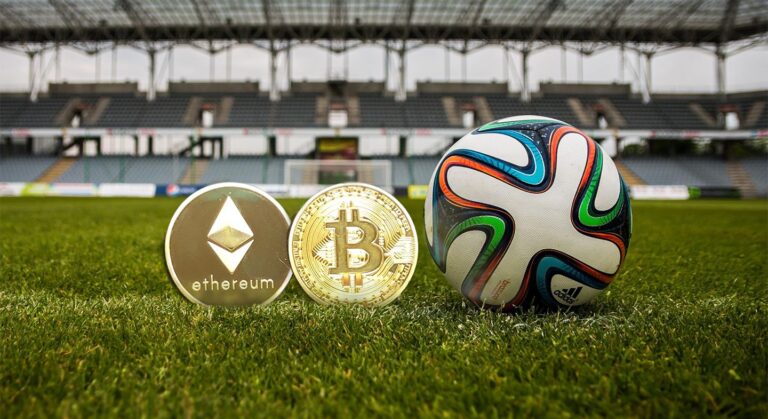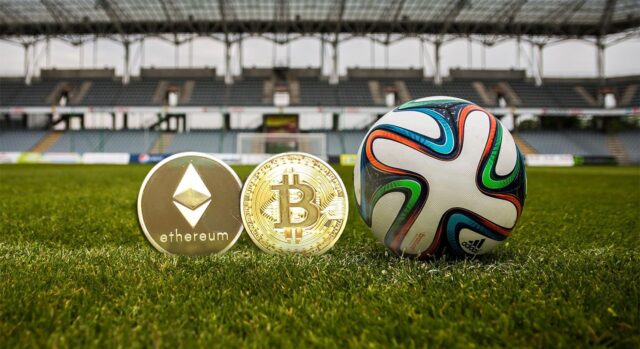 Crypto betting sites have started to emerge over the past few years as viable alternatives to traditional types of sports betting platforms. They operate over numerous different jurisdictions, usually accepting players from all around the globe.
Some of these offerings will hold traditional types of licenses, while others will just have very surface-level licenses or not at all. People in certain nations use crypto betting sites whereby they cannot access other types of online gambling platforms. The secure payment methods and a greater level of anonymity that usually is in place at the crypto betting sites is the reason why they do so.
The principles of crypto betting sites will largely be the same as regular sportsbooks when it comes to the types of markets and sports you can wager on. If you want to see if you're able to use a crypto-betting site in your country, then you need to check the terms and conditions of the given crypto-betting site.
Crypto Sportsbooks vs Traditional Sports Betting Sites
There are strengths and weaknesses that people associate both with traditional types of betting sites and crypto betting sites. It is up to you to weigh up these two sides of the coin and see which type of offering is going to be the preferable option for you.
Here are some of the main pros and cons of using crypto betting sites and more traditional kinds of sports betting platforms:
Traditional Sportsbook Pros
Good coverage of sporting events
Traditional payment methods accepted
Often carries a secure type of license
Third-party dispute resolution is often an option
Responsible gambling tools are usually widely available
Traditional Sportsbook Cons
Can be limits on bet sizes
Certain betting markets mightn't be allowable
bonuses are often curtailed
Crypto Betting Sites Pros
Bonus offers often are more generous
Great overage of sporting events
Provides more anonymity to users
Wide range of betting options
Fewer limits on betting
Crypto Betting Site Cons
Not always trustworthy
Sometimes lack of problem gambling protection
Crypto is often the only payment option
An interesting time in the sports betting space
There are certainly people who have been using traditional kinds of betting sites for many years and see no reason to change over to crypto betting sites. However, there is a growing number of people who are getting a bit tire of the different restrictions and barriers in place when using regular sportsbooks.
That's why they are now looking around to see what other options they might have in a sports betting sense. Crypto betting sites are constantly gaining more and more users. It does not look like this is a transition that is going to slow down any time soon either.
People are constantly becoming exposed to the merits of going with a crypto betting site. It is certainly an exciting time for people in the space, especially as these types of platforms are constantly looking at ways to innovate and improve in all facets.