Curators of Maryland's Moonrise Music Festival, The Stonarch Group and Club Glow, have announced their latest musical venture, Clubhouse Festival. Clubhouse Festival is set to be a one-of-a-kind event featuring not only international musical acts, but patrons will also get to experience actual thoroughbred horse racing during the festival. With headlining acts like Deadmau5 and Steve Aoki, the 10,000 guest event is sure to excite music fans and equestrian enthusiasts alike!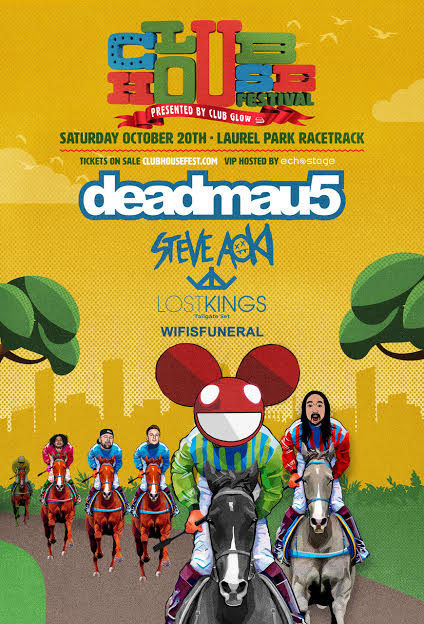 "We are really excited to work with Club Glow to bring The Clubhouse Festival to life during the Maryland Million," said Belinda Stronach, Chairman and President, The Stronach Group. "We wanted to build upon what is already a great Thoroughbred horse race for the state, and take it to the next level, by creating a new event that can attract and excite the next generation of fans."
Get Your Tickets For Clubhouse Festival Here!