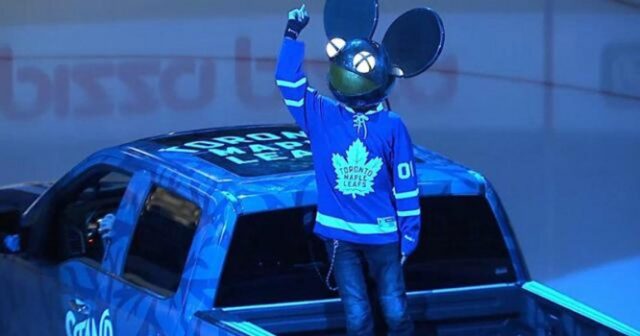 Electronic music has made its way into the National Hockey League. Yes, you read that right. Proud Canadian and legend in his own right, Deadmau5, has produced a celebratory anthem for the Toronto Maple Leafs' Centennial Home Opener this past Saturday, October 15th.
When asked how the collaboration came to life, Deadmau5 shared with NHL.com, "I got an e-mail from management asking if I would consider doing it and I was like heck yeah."
The new release showcases Deadmau5's extraordinary talents as a versatile producer as he combines elements of his own signature style with crowd-friendly beats and energy-stirring electro-sounds that proved to be more than suitable for the Maple Leafs\' 100 year celebration.
The Mau5trap head further explained of the track, "I knew I had to do something that was palatable and worked for the crowd and also lend itself to some audience participation. These thoughts all formed in my head before I even sat down."
Watch the debut of Toronto's newest favorite song, "Professional Cat Thruster", here.