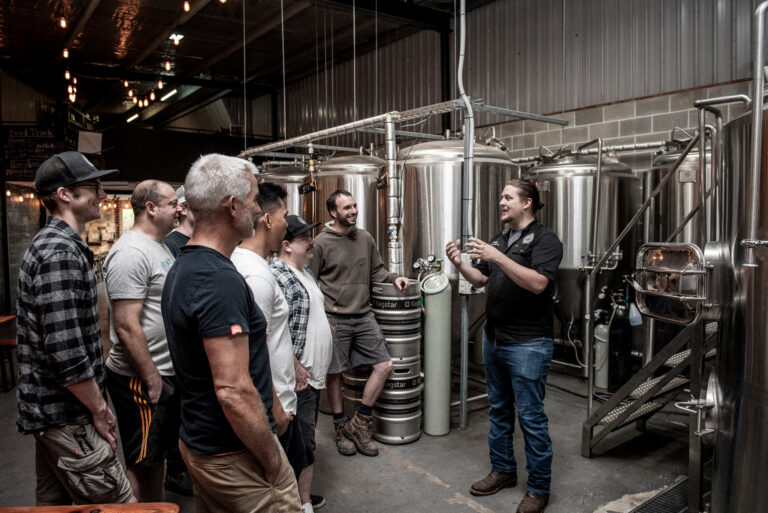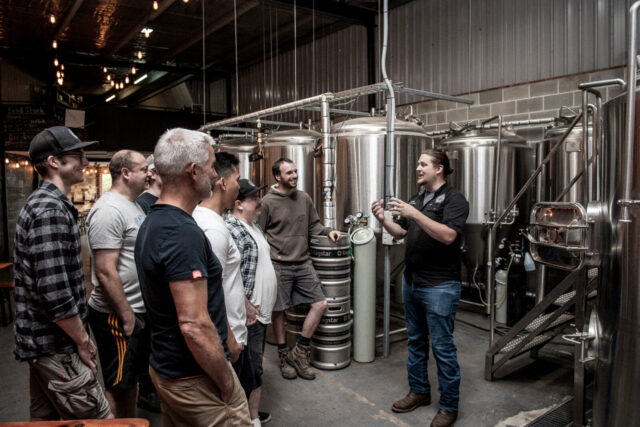 Are you seeking an adventure that combines world-class views and craft beer? Look no further than Sedona, Arizona! Here you can enjoy the best of both worlds – exploring the majestic red rock formations while tasting some of the finest craft beer. Let's discover how to do a brewery tour while hiking in Sedona!
Sedona: Overview and Location
Sedona is an outdoor enthusiast's paradise, located in the breathtaking red rocks of Arizona. It's home to some of the most dramatic desert landscapes in the country, as well as a thriving craft beer scene. With over 17 craft breweries in and around Sedona, it's easy to combine fresh air and fantastic flavors with a day of hiking or sightseeing.
When it comes to scenery, Sedona has plenty to offer. It boasts everything from sweeping panoramas of ancient canyons to iconic red-rock formations that make it one of the most beautiful places on earth. Some sights are just too stunning for words! Whether you tackle trails etched into towering sandstone cliffs or explore nearby national parks and monuments – The Verde Valley, Jerome, and others – there is plenty for both seasoned adventurers and first-time adventurers alike.
Craft Beer Scene in Sedona
The brewery Sedona scene has grown tremendously in the last several years. With an average of 14 breweries currently operating, there are plenty of options for visitors and locals alike. A variety of craft brews can be found here, including lagers, sours, ales, and porters. While Sedona doesn't have a large-scale brewery yet, many local microbreweries are serving up a small batch of handcrafted beer that satisfies any palate.
Popular Hiking Trails in Sedona
The verdant valleys, luminous sandstone formations, and sweeping desert vistas make Sedona one of the most popular tourist destinations in Arizona. But some of the area's most breathtaking sites are only accessible by taking to the hiking trails. Here is a quick overview of a few of the best hikes available in and around Sedona.
Devil's Bridge Trail: Located near Midgley Bridge, along the old Pinelands Trail, the Devil's Bridge trail features captivating views of Sycamore Canyon as it ascends to a spectacular natural stone arch.
Broken Arrow Trail: The Broken Arrow trail takes hikers through a colorful valley full of boulders, pinon pines, and other unique rock formations unique to Sedona. It's also known for its many bouldering routes that allow climbers to go up vertical faces while still enjoying great views all around.
Boynton Canyon Trail: This scenic trail offers several challenging climbs on its way up to Extermination Ridge, overlooking some of the Sonoran Desert's must-see vistas. Along with stunning views, this moderate route provides an adrenaline surge with plenty of elevation changes as well as tight squeezes between cliffs and rocks for added thrill seekers!
Bell Rock Pathway: For those looking for an easy stroll through nature, this popular Sedona hike is light on physical effort yet still provides amazing sights from every angle with Bell Rock towering overhead and panoramic cliff views stretching out below.
Combining Craft Beer and Hiking in Sedona
Hikers in Sedona, Arizona can now combine their favorite activities with a journey to explore some of the most beautiful terrains in the area. From the Sweaty Madre Mountain Range to downtown Jerome, hikers can explore the greater Sedona area while tracking down regional microbreweries and sampling some of the freshest beers available locally.
Brewery tours and hikes provide unprecedented access to views that can't be fully appreciated by a car. On this trip, you'll stop by four family-owned brewery locations nestled in some of Sedona's best trails. Sample their delicious sudsy creations on an adventure that takes your taste buds and appreciation for Arizona's wilderness up a notch!
Make sure you pack a reusable water bottle, especially one with its own insulation since temperatures in Sedona can dip low after sundown. Wear ample sunscreen throughout the day and make sure you're comfortable. Travelers should also be prepared for inclines or technical terrain–make sure your boots are supportive for rocky ground. Light snacks are a must for short hikes between breweries, but consider packing a light meal if going out for longer periods as well.
Hiking from one brewery location to another is an immersive experience that encourages visitors to observe nature while drinking amazing craft brews along the way–a true reward after spending time under the sun!
Tips for Planning a Craft Beer and Hiking Tour in Sedona
It is important to research the area's climate, as that could impact the activities available or not available. Sedona can be hot during peak summer months and temperatures are generally cooler during winter, spring, and fall when hiking is typically at its best. It's also important to plan for the amount of time you plan to spend on the tour as some breweries may require reservations.
When planning a craft beer and hiking tour in Sedona, it is important to select a brewery tour option based on your skill level so you can enjoy a safe experience but still challenge yourself if desired. In terms of transportation, it could be wise to hire an experienced guide who can navigate the roads safely. Once chosen from one of many popular local distances such as Courthouse Vista Loop or Secret Canyon Trailhead Loop, it is wise to check whether alcoholic beverages are allowed on the selected trail prior to setting off.
Food is another key factor when embarking on your craft beer and hiking adventure in Sedona—packing snacks or pre-made meals is recommended if you will be covering multiple breweries over the course of several hours or days. Additionally, bringing enough water for yourself plus your companion(s) should not be forgotten—remember that hydration paired with responsible consumption levels helps keep everyone safe!
Finally, bringing your camera along with you is highly recommended so that memories can be made along your scenic journey while enjoying Arizona's many craft beers!
Conclusion
Whether you're an experienced hiker or a proud craft beer aficionado, visiting Sedona is sure to provide lasting memories. There's no better way to discover the hidden gems of this rustic hiking paradise than by taking advantage of its stunning scenery and exceptional beer-brewing culture alongside the rest of its beauty. With just a few days or weeks in Sedona at your disposal, this is an opportunity that shouldn't be missed.