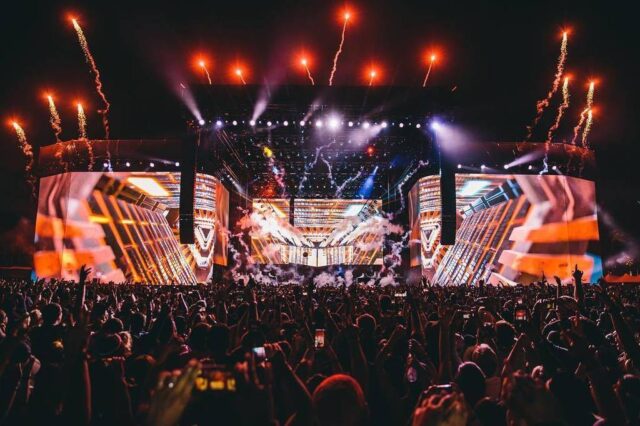 For about half a decade, entertainment industry mogul Chuck Morris of AEG Live Rocky Mountains has been involved in the planning of a Colorado festival. At last, the proposed event is entering its final phases of production and is being backed by the city of Denver, Anschutz Entertainment Group and Superfly. The Coachella and Bonnaroo parent companies have narrowed down their preferred locations, with one being Denver's Overland Park Golf Course.
According to Denver publication Westword, neighbors of the course are debating whether they are willing to sacrifice their peace and quiet for the festival, which could bring an estimated $1 to $2.5 million to the neighborhood. As for the golfers, who would be making the biggest sacrifice, the city would offer specials at other golf courses for the five weeks of set up and take down. Other concerns of locals include excessively priced tickets that would sell out too quickly for locals to purchase them, safety and environmental damage, and the use of public land for private gain.
Rather than your typical, mega-Stadium experience, Morris and the other organizers hope to provide a festival experience similar to Coachella. The festival would be held over one mid-September weekend with 50,000+ attendees and would be over by 10pm each night.
Details should continue to leak so stay tuned. For the full story, head over to Westword.