Whether it's a wedding, graduation, vacation, or even just a fun Friday night out — preparing your skin is top priority. Not only can bouncy, beautiful skin add a boost to your confidence, but it also leaves your makeup looking flawless. How about that for a win-win?
However, if you have zits, scars, or spots — don't fret. Most of us have skin imperfections that leave us feeling insecure. When it comes to clearing your skin before your next big event, here are five helpful tips to consider:
1. Fix Imperfections With the Right Products
We all have different skin concerns — acne, sunspots, wrinkles, you name it. Finding the right creams and ointments can be one of the most important aspects to clearing your skin. The first step? Find your problem areas.
Acne: Purchasing an acne cream can be important if you have pesky pimples to fight. Over-the-counter creams containing benzoyl peroxide or salicylic acid can be a great way to target mild acne before your big day.
Discoloration: Hyperpigmentation is another common concern that often stems from melasma or sunspots. If you're wanting to correct skin discoloration or dark patches, consider investing in a topical. Treatments that contain hydroquinone, tretinoin, and/or azelaic acid will help take your glow-up to the next level.
Wrinkles: While aging is a natural process, you may be aiming to slow down its speed. You can't entirely reverse aging. However, there are ways to fight fine lines and wrinkles.
Products such as retinoids and vitamin C can bring a youthful bounce to your skin.
2. Perfect Your Skin with Pimple Patches
Pimple popping? Out. Pimple patches? In. Squeezing your zit can push the pus deeper into your skin, leading to swelling and even potential scarring. With that, it's no surprise that pimple patches have become all the rage.
These patches are typically filled with a wound-healing gel called hydrocolloid. This prevents the blemish from drying out and allows it to begin healing on its own. Some patches even contain stronger ingredients, such as salicylic acid and tea tree oil, to fight the blemish more directly.
Keeping your imperfections covered can also prevent you from touching them, stopping the spread of dirt and bacteria. Some patches are so thin and clear that they work well under your makeup, making them almost invisible. Other thicker patches are great for overnight use or while lounging at home. Whichever patch type you choose, this is a great way to have zero zits before your big event.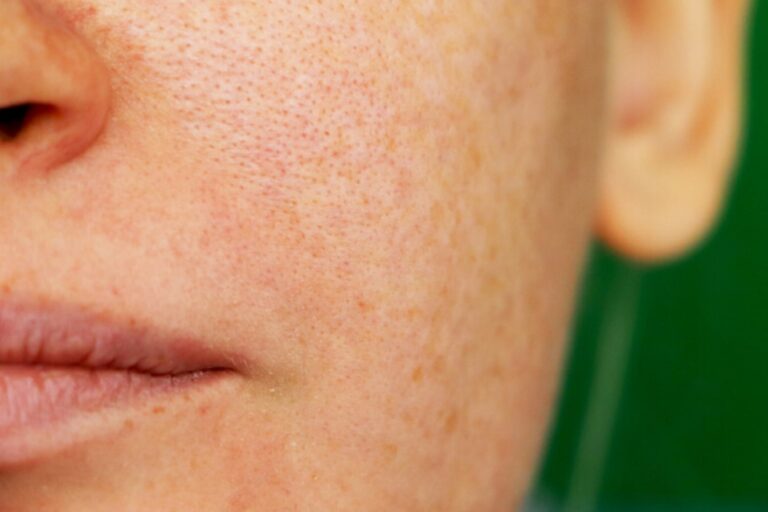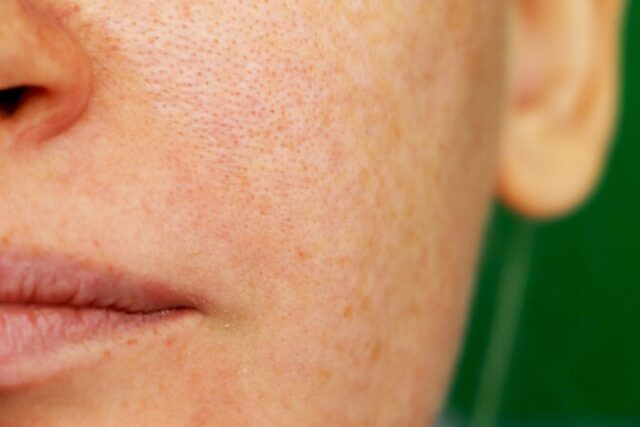 3. Exfoliate to Radiate
If you're trying to get your glow on, proper exfoliating is a must. Exfoliating removes dead skin cells, allowing room for cell regrowth and leaving your skin rejuvenated. This scrub is stronger than a general cleanser. Because of this, it can remove dirt that your face wash left behind, helping to remove and prevent blemishes.
Exfoliating will also improve blood circulation to the face, an important part of collagen production and lymphatic drainage. This brings in oxygen and nutrients to your skin and removes unwanted waste. Not only will this leave your skin glowing for your night out, but it can also have long-term effects if done regularly. Doing this step a couple times a week encourages skin cell renewal, leaving your skin more youthful over time.
Pro-tip: Do not exfoliate too harshly or too often, as doing so can dry out and irritate your skin.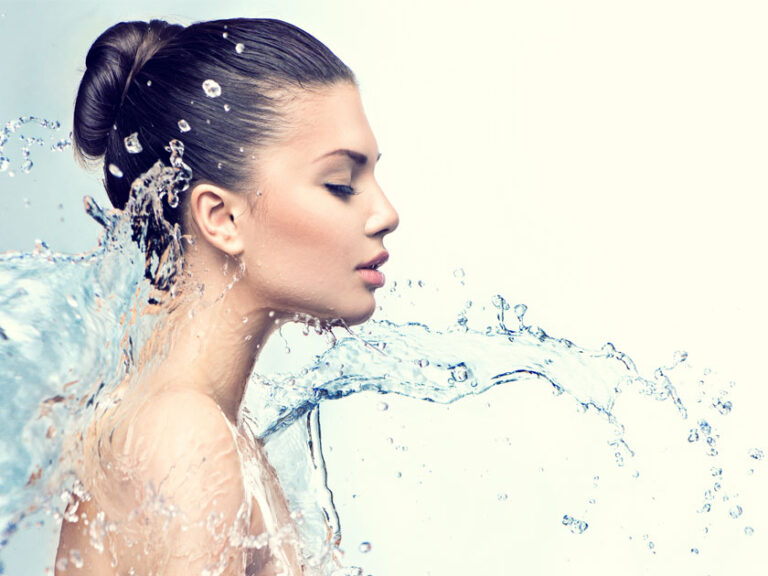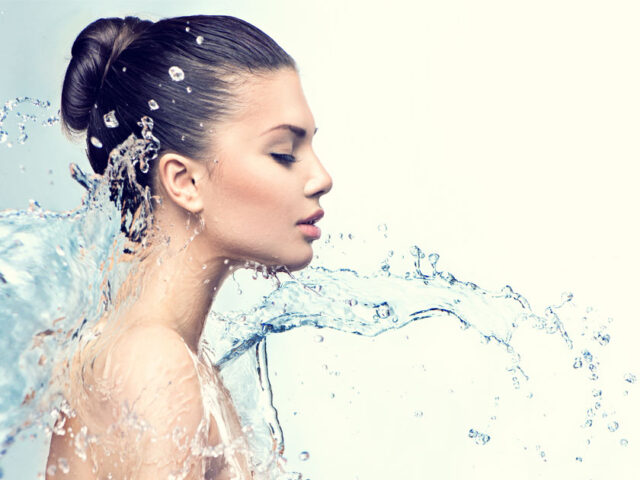 4. Hydrate, Hydrate, Hydrate
One of the most important steps to getting a radiant glow is hydrating your skin. And, believe it or not, this step can work wonders from the inside out. Getting quality sleep, drinking plenty of water, and eating a healthy diet are all linked to glowing skin. So, don't forget that taking care of your overall health is ultimately taking care of your skin as well.
This step can also be done with proper serums, masks, and moisturizers. Products such as hyaluronic acid and glycerin are great for plumping and hydrating your skin. Using a hydrating overnight mask is a quick way to lock-in some last-minute moisture while you sleep. And, lastly and most obvious, a quality moisturizer is essential to getting your skin to glow. If you moisturize both morning and night but have yet to feel hydrated, consider switching to a heavier lotion.
While there are many ways to enhance your hydration by adding to your regime, there are also elements to avoid. For example, extremely hot showers and baths, particularly long ones, can dry out your skin. It's also important to avoid over-cleansing and using soaps on your face that contain harsh chemicals.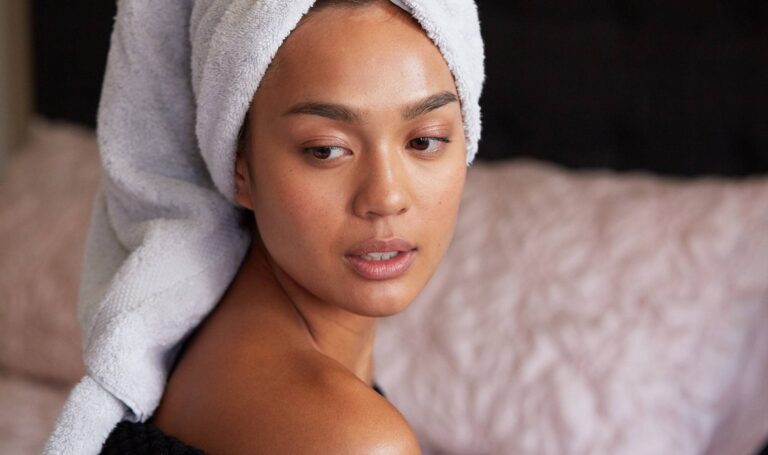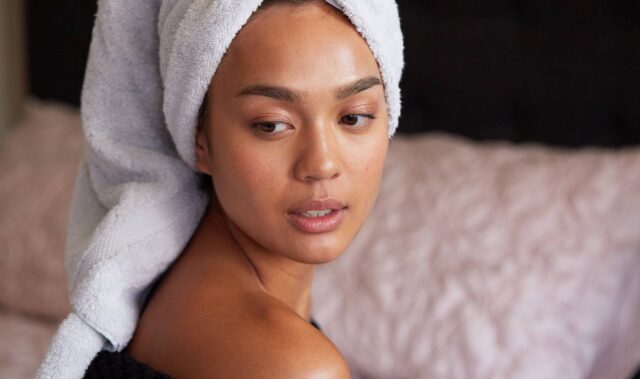 5. Don't Skip the Spa
For harder-to-cure face imperfections, like acne scars or sunspots, consider taking a trip to the spa for specialized treatment. While these cannot be cured overnight, certain procedures can be a helpful place to start. Treatments like chemical peels, microneedling, and laser treatments can be needed to do the work you can't do at home. However, make sure you schedule in advance, as these treatments often take hours — and sometimes days — to fully recover from.
If you don't need invasive treatments, a trip to the spa can still be a great way to feel refreshed. Experienced estheticians will be able to target trouble areas with high quality masks and tools. They can also extract blackheads or whiteheads without causing damage to your skin.
From serums and scarring solutions to scrubs and spa trips — there are many ways to find a tailored treatment to prepare for your event. If done regularly, many of these tips can leave you glowing for your big day and beyond.