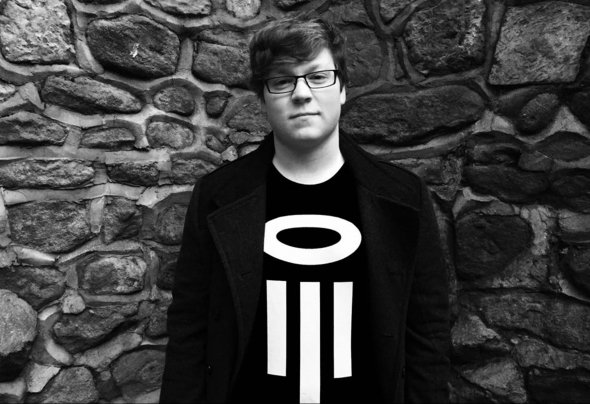 Chime's "Whirlwind" combines huge melodic soundscapes with monumental and visceral drops, true to the style he's known for. From the first impact, the vibe is ethereal yet energetic, with atmospheric progressions, sweeping arpeggios, and sample glitches; the calm before the storm. Suspenseful build ups give way to aggressive syncopated bass, as the listener is "caught up in the whirlwind." With Chime's unique style, and the momentum he possesses, "Whirlwind" is sure to be an instant favorite in the festival circuits.
Chime – AKA Harvey Thompson from Leeds, England – first broke into the electronic scene in early 2010 producing under numerous aliases. He soon found his calling as "Chime", and quickly developed a unique sound aiming to combine melodic and heavy elements into what he calls "Colour Bass," heavily influenced by his deep love of video games.
Since beginning his journey, Chime has been hitting the bass scene hard with a slew of major releases since the alias' debut in 2015. These three years have seen the release of three EPs and a number of singles via Firepower Records, all of which are milestones in the development of his sound. Chime's support in the electronic industry includes massive bass artists such as Excision, Doctor P, Flux Pavilion, MUST DIE!, Dirtyphonics, Spag Heddy, Snails, and Fox Stevenson, to name a few. Chime's "Wait For Me" was picked up for live sets by producers such as Excision, who included it in nearly every set for the past year, and also was featured as a re-release as part of Excision's Lost Lands 2017 compilation alongside Dion Timmer, Eliminate, Tisoki, Spag Heddy, Funtcase and JPhelpz.
After a number shows in the UK and Europe, Fall of 2017 saw Chime become an intercontinental artist as he embarked on his debut North American tour spanning 17 dates across the major bass hubs of the US and Canada. This was followed up in Spring 2018 with the "Experience Points Tour", proving that Chime is here to stay and ready to conquer the scene with his different take on the dubstep genre. He now gears up for his third tour named "Whirlwind" which will see him return to North America with a hefty tour title track and an arsenal of brand new music for his sets. 2018 is geared up to be Chile's biggest year yet, and the future is limitless.
Check out the track "Whirlwind"2
Here is the full itinerary for Chime's Whirlwind Tour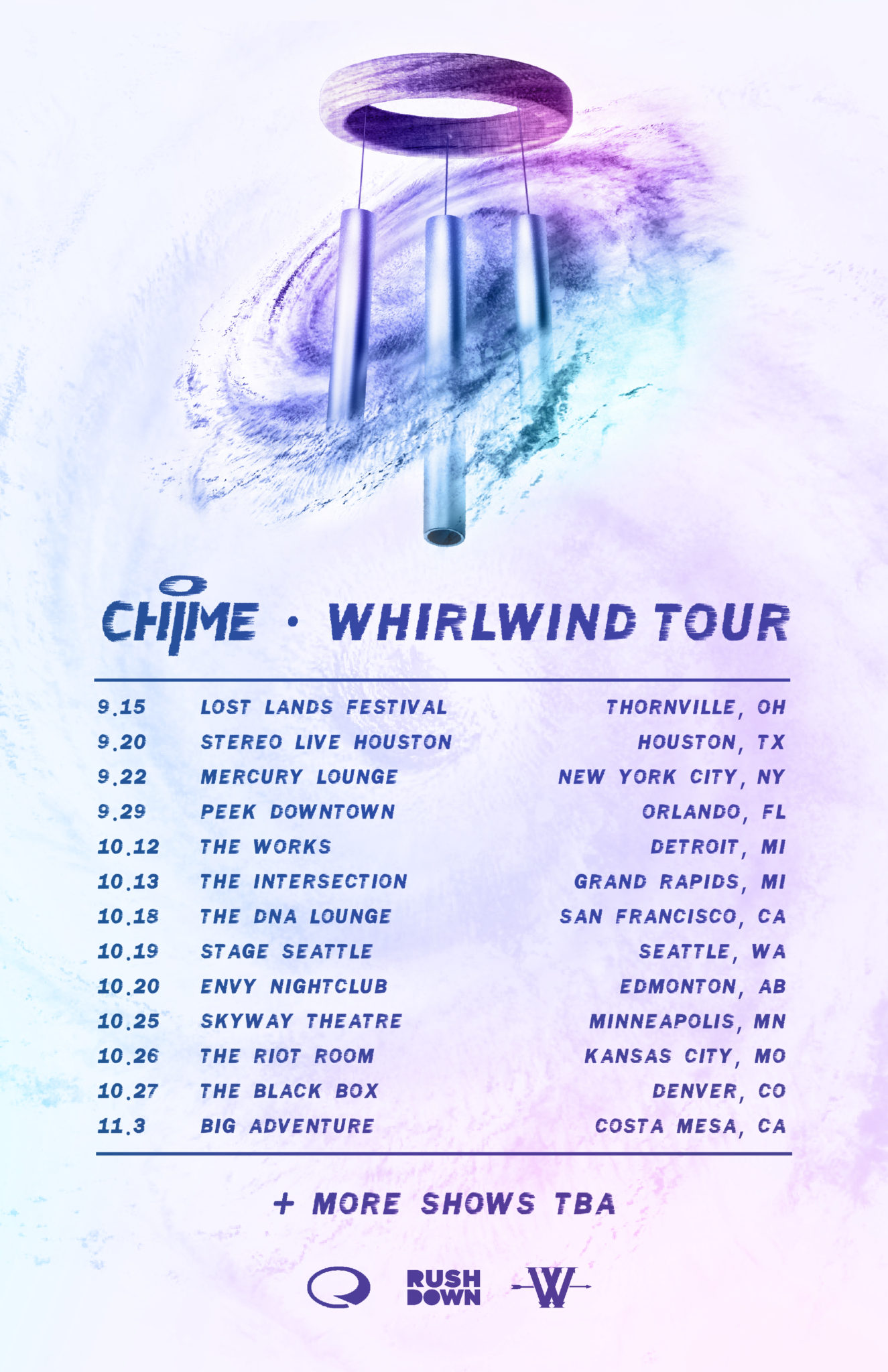 Follow Chime: Spotify – SoundCloud – Instagram – Twitter – Facebook – YouTube