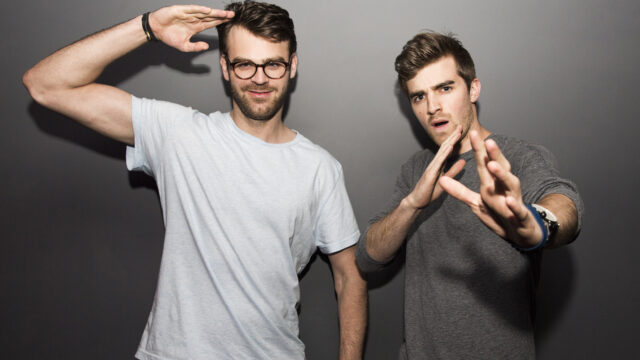 Chart-topping EDM duo The Chainsmokers received four American Music Award nominations for the 2016 awards. Either loved or hated, The Chainsmokers dominated mainstream radio this year with megahits like \"Don\'t Let Me Down.\" That single received one AMA nomination for Collaboration of the Year, alongside vocalist Daya.
The duo began with a joke, the single \"#Selfie\", which makes their nomination as New Artist of the Year puzzling. Additional nominations include Favorite Duo and Favorite Dance Music Artist. Other artists nominated in the latter category are Calvin Harris and Major Lazer. Undeniably catchy and popular on the mainstage of festivals, The Chainsmokers\' success warrants nominations this year.
Reacting to their nominations, The Chainsmokers tweeted about how important award show wins are to them by asking fans to vote:
if you guys have loved what we have been doing this year pls take a second and vote for us for our AMA nominations, its a big deal to us 🙂

— THE CHAINSMOKERS (@TheChainsmokers) October 11, 2016
Beyond EDM, the AMAs gave Drake 13 nominations, besting Michael Jackson\'s record 11. Fans can vote online here for their favorite artists. The actual ceremony will be held on November 20, 2016.