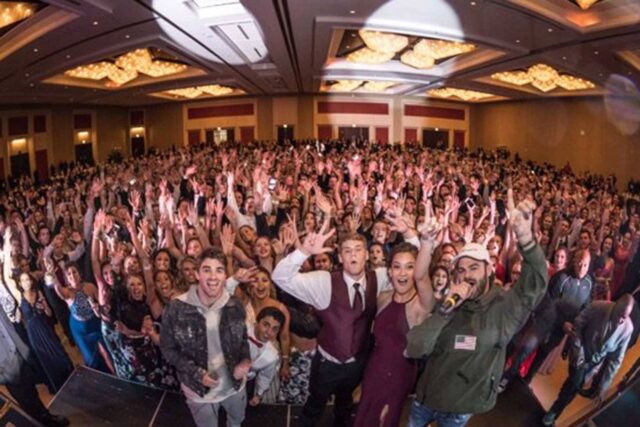 Students at Huntley High School never could have expected what happened at their prom on Saturday night – The Chainsmokers unexpectedly crashing. The Chicago suburb high school got a surprise as the duo
"Just crashed Huntley High schools prom! That was awesome!" the band tweeted from their official account just after 7 p.m. Saturday. "have a good rest of prom". The justification for this was that the event was right across from the Allstate Arena, where they performed on Saturday night. It is also reported that a student emailed The Chainsmokers' management after finding out they would be playing nearby.
The student definitely got his wish after an epic party hosted by some of the top DJs in the country!
When chainsmokers show up at your prom! @TheChainsmokers pic.twitter.com/yx7fJ12HWC

— Mckenzie Krich (@246kenzie) April 30, 2017
Just crashed Huntley High schools prom! That was awesome! ❤️ have a good rest of prom

— THE CHAINSMOKERS (@TheChainsmokers) April 30, 2017
Crashed this prom just now. It was across the street from our arena show, so why not 🙂 pic.twitter.com/BIOdSrfMKd

— THE CHAINSMOKERS (@TheChainsmokers) April 30, 2017
Your prom could be next

— THE CHAINSMOKERS (@TheChainsmokers) April 30, 2017