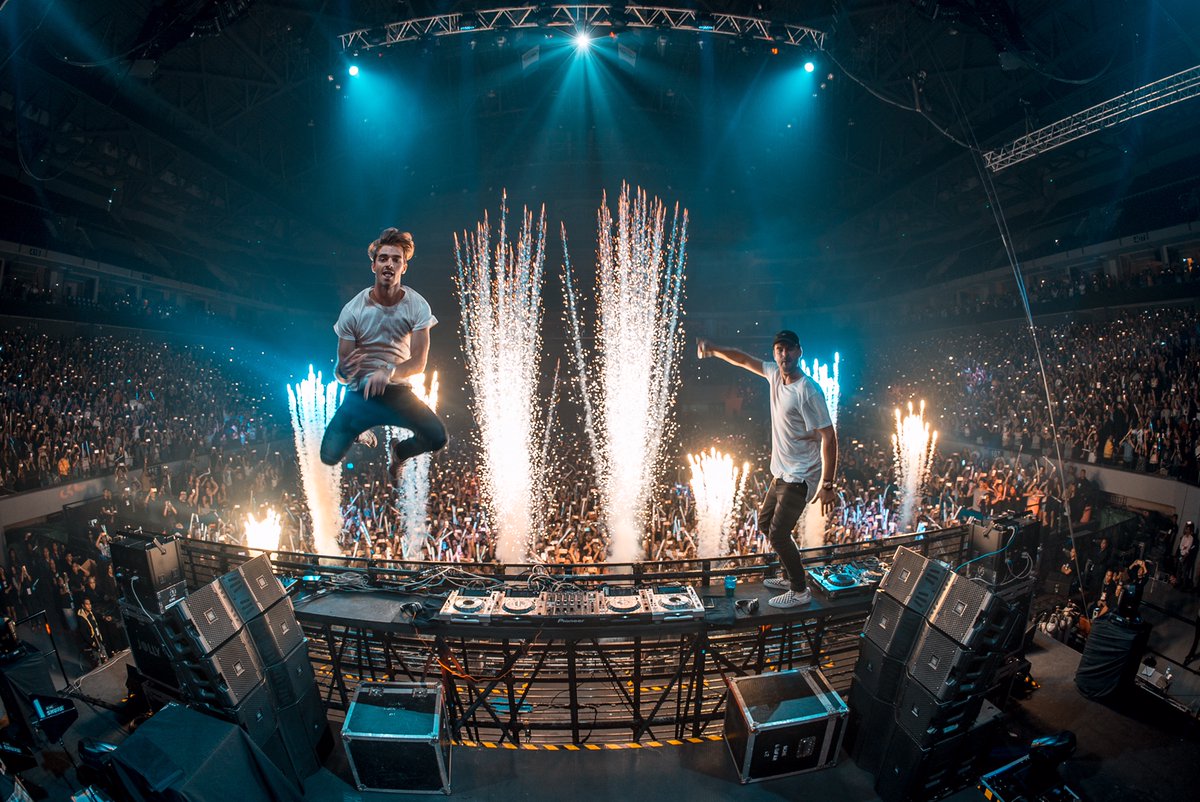 In a rather nice surprise, The Chainsmokers & Coldplay have officially released their single, \"Something Just Like This\". After being teased via social media by both The Chainsmokers and Coldplay\'s lead singer, Chris Martin, the long-awaited collaboration is finally here, and it\'s good as we expected.
Beginning with subtle chords and some vocals by Martin, the track gradually evolves, getting louder and adding instrumentation before immediately heading into a Chainsmokers-style drop. Now, we\'re not going to lie, this definitely has a very strong inspiration from \"Roses\", but seeing as this song will most definitely hit the top charts, who cares?
The Chainsmokers have continuously managed to dominate the charts with \"Roses\", \"Don\'t Let Me Down\", \"Paris\", and most definitely \"Closer\", which has been on the longest track in history to sit at the top 5 of the Billboard Top 100 list. With their debut album just weeks away, we have no sense of The Chainsmokers slowing down any time soon.
Listen to The Chainsmokers & Coldplay – Something Just Like This: