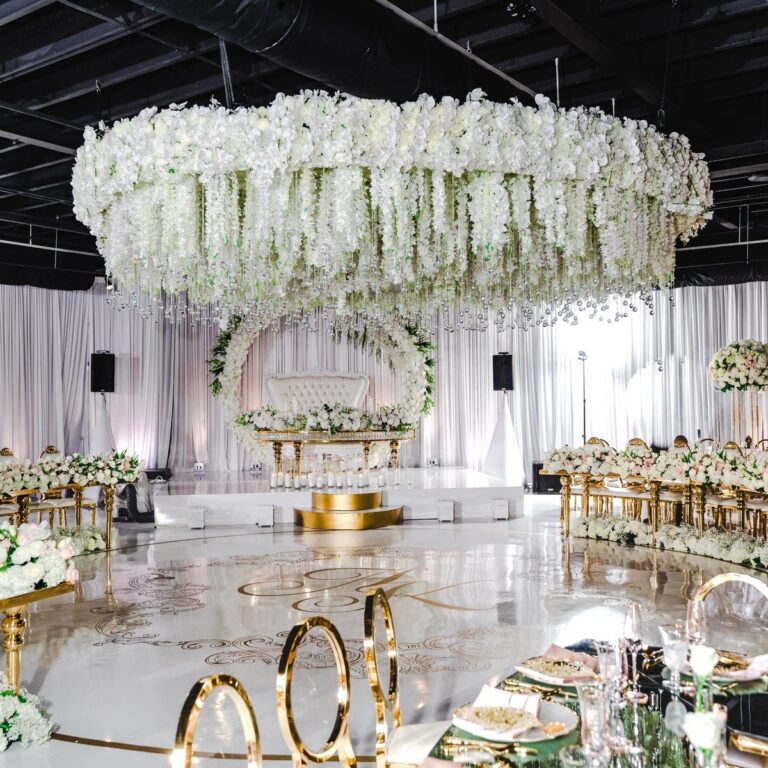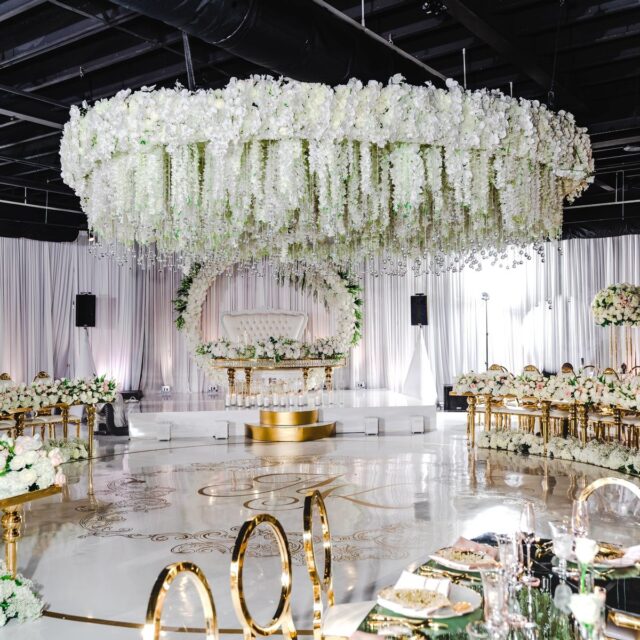 Luxury décor is the ideal element for taking your wedding to the next level and making it stand out. After all, who does not want their big day to be memorable? Special décor mandates expensive, luxurious, and stylish elements that complement the overall theme of your wedding without suffocating their companion decorative items.
If you want to celebrate your wedding without any budgetary constraints, luxury décor is the right way to go.
What Are the Best Luxury Décor Ideas for Weddings?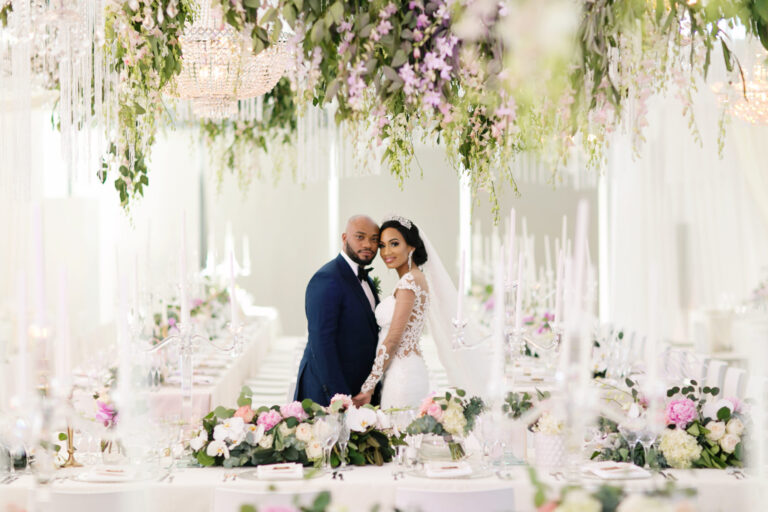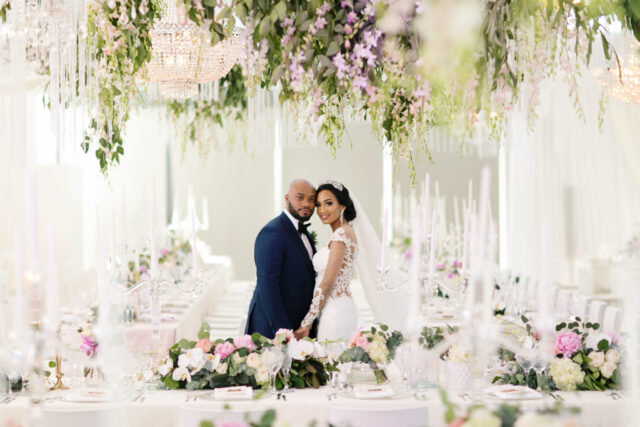 A gorgeous wedding begins with the perfect invitations and stunning reception. The overall atmosphere and theme play an essential role in the celebration and the "perfect wedding experience."
These elements can truly enhance your wedding, and you can turn everything into one-of-a-kind with some amazing luxury touches. Here are the topmost luxury décor ideas for your wedding.
Luxurious Garden Setting
Are you tired of mundane receptions? Well, switch things up and give your wedding a rustic floral touch with a garden setting. You can get customized floral decorations with lilies, roses, or lavenders as your centerpieces. Instead of going with the glass jars, you can go for custom pots with decorations on the side and flowers sticking out the middle.
If you want, add a string of fluorescent bulbs around the centerpiece. Imagine how beautiful it would look once the sun has gone down?
Another excellent idea is to make a wedding in the garden. There are many restaurants with bigger outdoor layouts where you can invite your guests. However, be sure to check the weather conditions.
Also, be sure to achieve a compact design where the tables and decoration on them will fit to other elements. Even if you are making a wedding in a closed venue, you can still decorate it to appear as you are in the garden.
Gold and Pink Color Scheme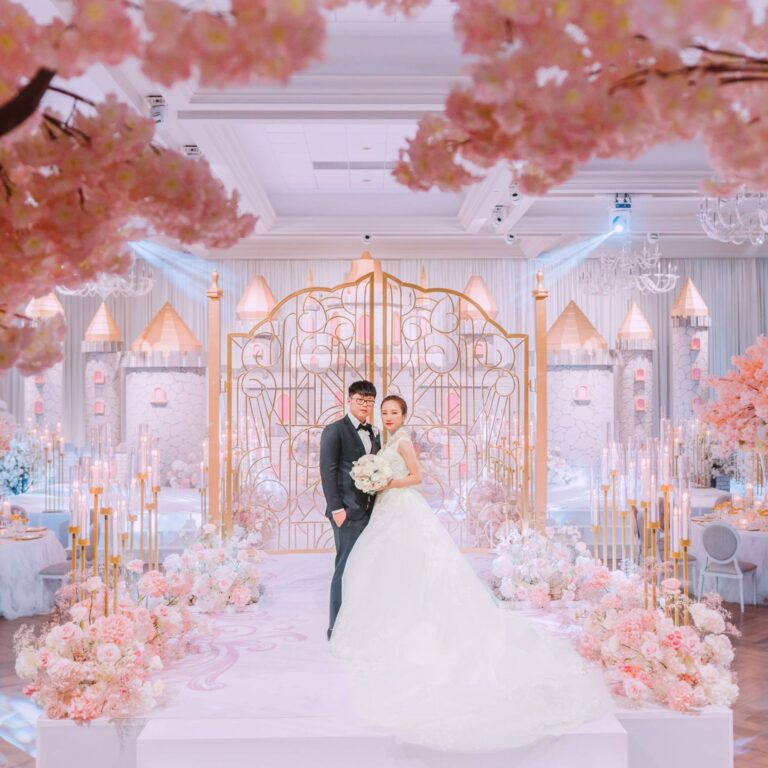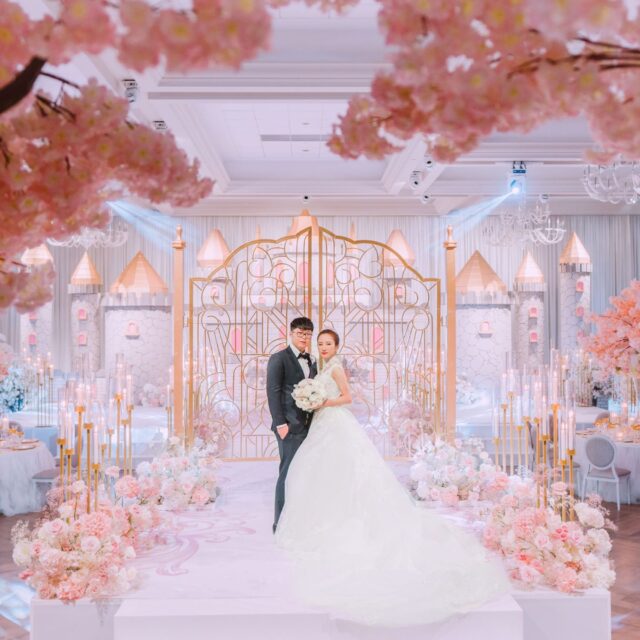 Nothing says luxurious, like a beautifully symphonious combination of gold and pink. You can implement this around the venue by adding a gold and pink color palette to your seating arrangements, centerpieces, stage design, and other settings.
The plates can offer a floral decoration in gold and pink, along with golden-colored tableware and pink napkins in a swan shape. What is more luxurious than pink swans?
Decoration on the Tables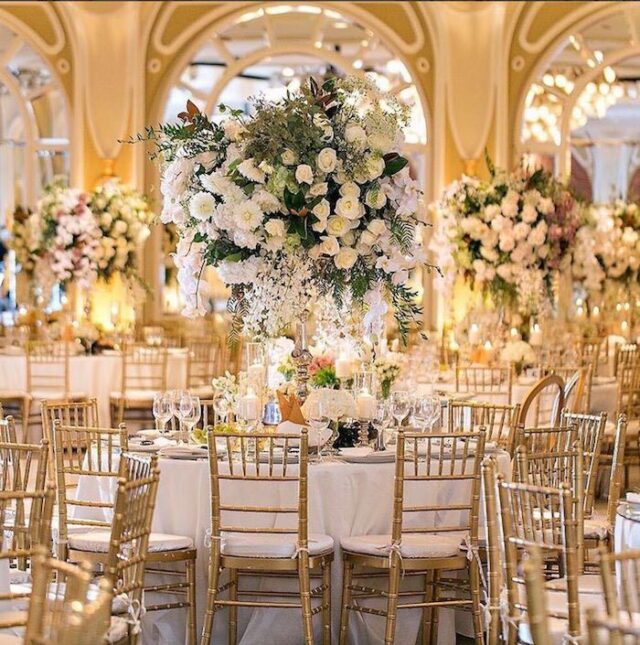 One of the best options that will help you to achieve higher luxury is to pay special attention to the layout of elements on the tables. Dishes and cutlery should be of high-quality design and materials.
Also, you can place candles and flowers in a perfect layout. Moreover, it is common for luxurious restaurants to have specialized people who can make the interesting decoration of food. Therefore, even a simple salad or some other meal can add to the luxury.
Besides that, the appearance of the seats can be important as well. Consider the option that will suit the main theme and your preferred style. For example, if you are going for an antique style with golden cutlery and candleholders, you should select wooden seats with golden details as well. Another excellent idea is to fit the candleholders and other decorations with chandeliers and flowers. One of the best options is to combine golden and white colors.
The Emporium Confection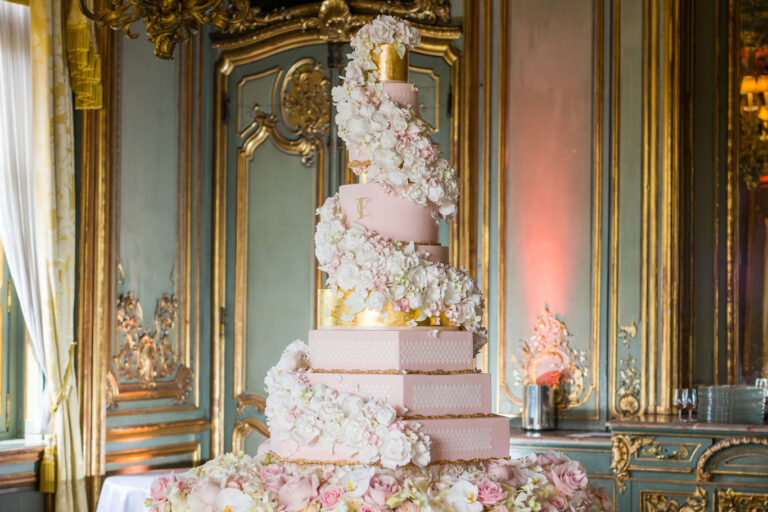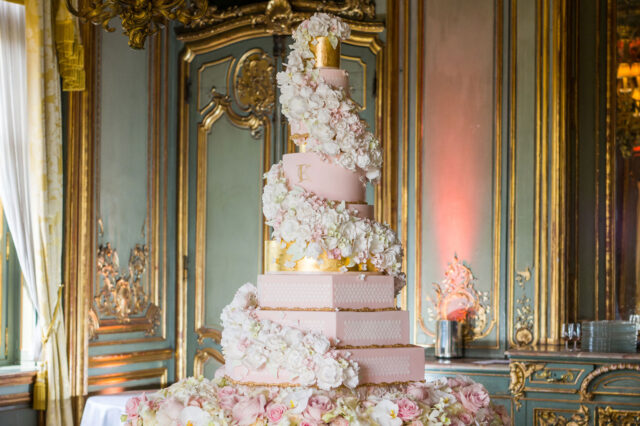 Among the essential highlights of your wedding will be your cake. So, why not spend a little extra and get a glamorous and tall wedding cake with pink and golden floral decorations encircling the tower?
You can add as many custom tiers to the cake as you want and add different ornamental touches to each layer. The contrast, the height, and the floral theme will scream "luxury."
The moment when the waiters are bringing in the big cake with sprinklers can bring a whole new level to this event.
A Palace-Like Venue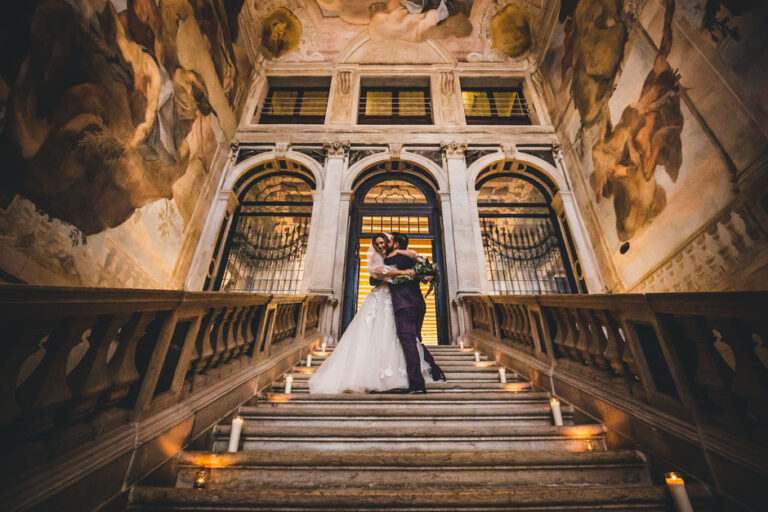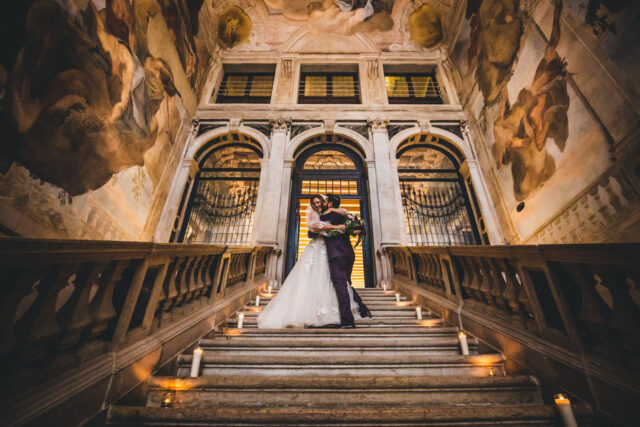 The venue is the most important element of any wedding. Every wedding looks beautiful with the right venue, and nothing says luxurious like a palace-like environment with gilded elements, high ceilings, and stunning architecture.
Some would even contest that the venue overshadows everything and is the centerpiece of your big day. So, choose a high-ceiling venue that resembles a giant palace. When you add pink and golden drapes to the mix, you can truly enjoy your big day the right way.
In most cases you will be able to add some changes to the standard appearance of the venue. For example, you should pay special attention to the lights, especially if there is not enough outdoor light in the scene.
Playing around with lights can also make the whole place appear more luxurious. For instance, if you want to decorate the space with combinations of golden, white, and pink colors, you can add light red or pink lighting as well.
Moreover, you have to be aware of the popularity of these places. Therefore, the best option is to make a plan in advance and book the venue in time. In some cases, you might need to make a reservation more than 6 months before the wedding.
Vintage Style and Minimalism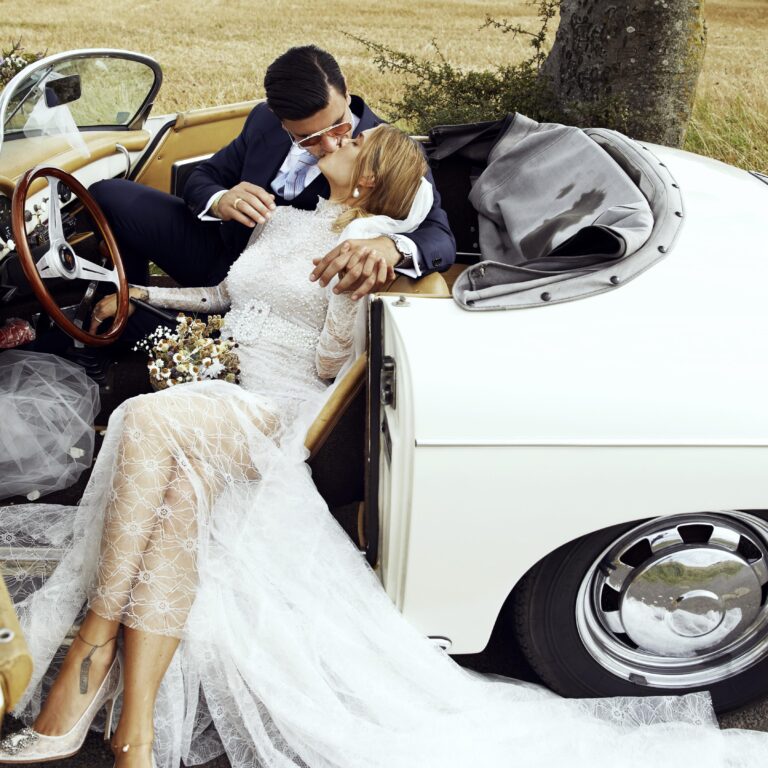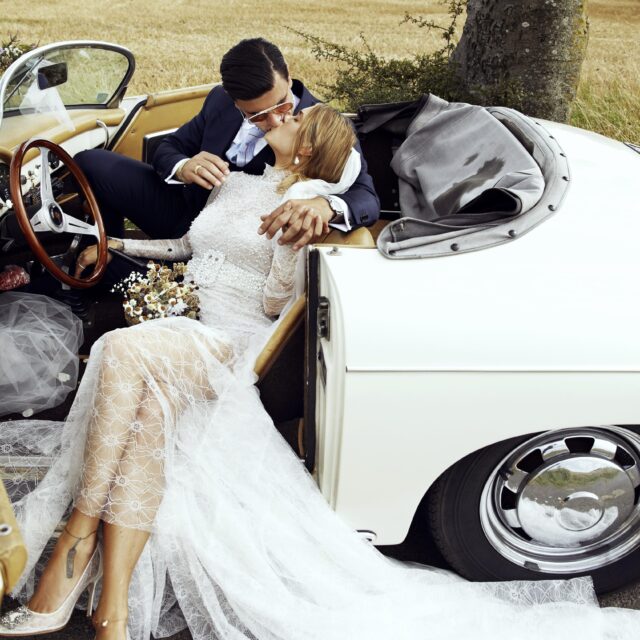 This is a very popular solution today. One of the most popular options is to create the appearance to look like the venues from the first decades of the 20th century. Therefore, you will set a room with a lot of chandeliers, candleholders, and flowers.
Also, this option is related to minimalism as well, where adding fewer details but with a perfect balance can improve the look of the whole area. It goes perfectly with the standard dress code for weddings.
When it comes to minimalism, you can also choose the modern versions. In that case, you can play around with neon lights, flowers, and an outline that has fewer details, but where the outline will make the guests more comfortable.
Final Thoughts
Luxury décor wedding ideas can enhance the overall theme of your wedding and turn it into a truly memorable day for everyone. Smile bigger and dance happier with a luxurious wedding.
You do not even have to spend an entire fortune to get a unique wedding. Jaw-dropping ideas and supplies without stretching your financial grasp are offered by wedding designers such as https://supernovaweddingdesign.co.uk/luxury-decor-linen-hire.
Get started now and plan your luxurious wedding.