There's a sort of magic tied to driving a motorcycle. An open road, with nothing but wind in your hair and sun in your eyes. Wait! There's emoting wrong with this statement. Open road; that's good. Air in your hair?
That's fine too. The sun and the light are great too but in your eyes? Not that much! One of the most important protections that a biker needs to have is eyeglasses or visors. When you're driving a motorcycle, you need to have your eyes protected.
Most bikers, especially rookies put more attention to other parts of their bodies. People usually start with knees and elbows before moving toward the head. All of this is important.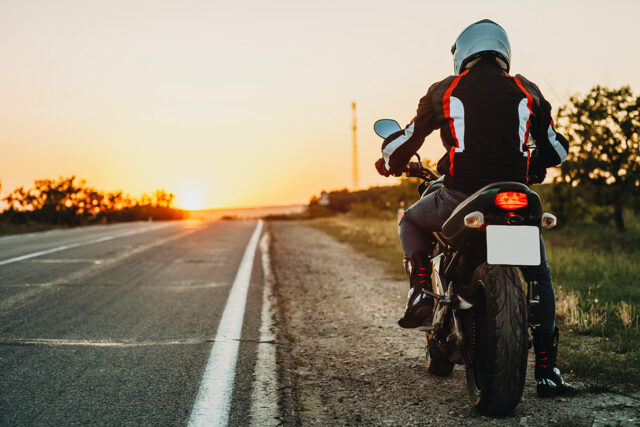 Safety first is the best lesson you can receive in life. But, most of this protection won't help you if the sunbeam hits you in the eyes and you lose control of your vehicle. It can happen even to the best of us. Light is reflective and it can hit you not directly from the sun, but from another car or a bike on the road.
Furthermore, if you love to drive during the night, as many of us do, you'll be facing a lot of other vehicles on the road all of them with their lights on. By now, you probably understand the importance of lenses for any motorbike driver.
So, if you don't have the right goggles or a visor on your helmet you need to get your hands on one, and MX Goggles might be just what you're looking for. But, before you make a purchase make sure that you learn what's the best color lenses to wear when riding a motorcycle. This is what this article is all about. Keep reading!
What Are Your Options?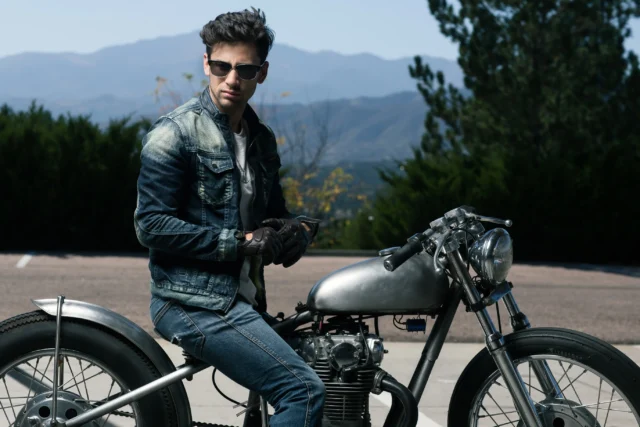 This is where we have good news. You have plenty of options. It will all come down to your personal preferences, and the type of bike you have.  Biking is an old hobby and passion, so people have become quite adept at making and using lenses when driving their bikes.
As we said, here are a few choices you can make. The best way not to make a mistake is to try as many options as you can, and see what suits you the best. The essential thing is not to go for a ride without proper eye protection.
Amber, Copper, And Orange
These are all three very interesting colors. You'll be making an impression with this without a doubt.  Many bikers choose to pick any of these colors due to one particular reason – these colors reduce the blue light.
If you didn't know the main enemy of any driver is glare. Its main component is the color blue. What's even better these three colors can help you increase the contrast on the road.
In addition, which is also important, the details on the road will be enhanced while the brightness will be kept under the control. When you take all of this into account you'll understand why many riders take these colors for their goggles and visors.
Polarized Lenses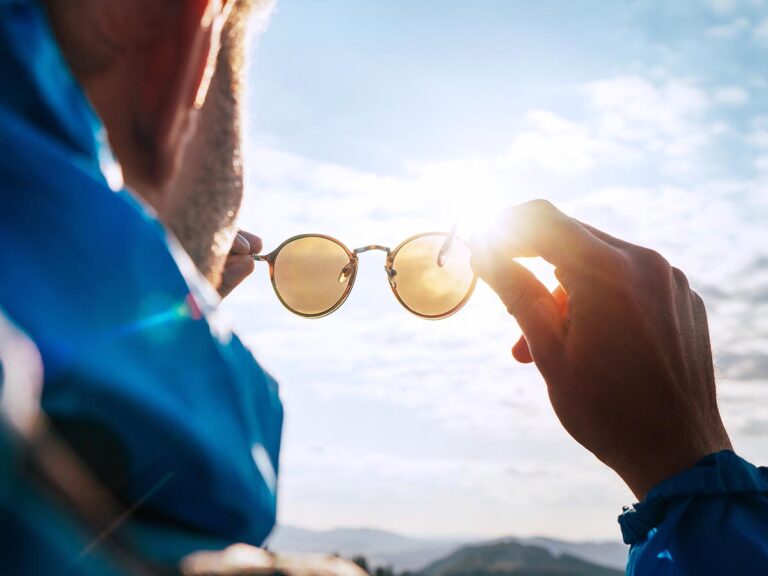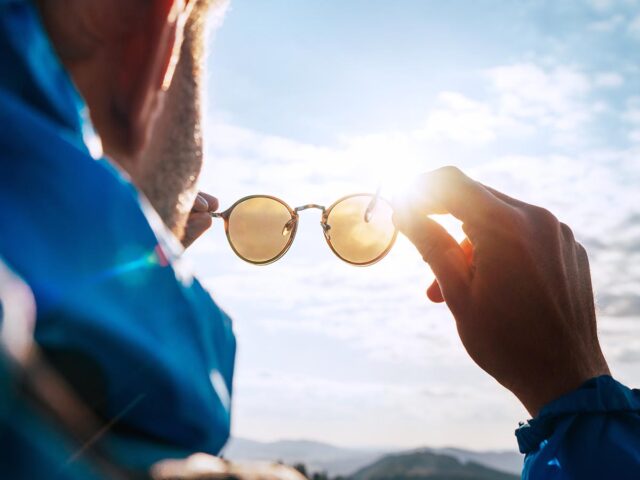 Some would argue that these are too modern and hippie but we beg to differ. Polarized lenses exist and are popular for a reason. They are amazing at blocking glare. This is what you'll be looking for if you drive on rods that have a lot of traffic.
Also, if you like long rides by the lake or a river, they are great at blocking the reflection that water creates.
The one downside is that if you have a digital dashboard o your bike, it might make it hard to see. But, if you're driving the old-school Harley Davidson, there won't be any issues. While polarized lenses are great you need to pair them with your bike, and this is the domain where you know the best.
Brown
Not anyone's first choice, but a great one nonetheless. If you want peace and quite for your eyes, you need to try out brown lenses. They cut glare like no other color. The contrast they provide is amazing and they work in different light conditions.
So, it doesn't matter if you're the daily driver or night beast this color will do you any favors. With this one, you can forget about eye strain.
Yellow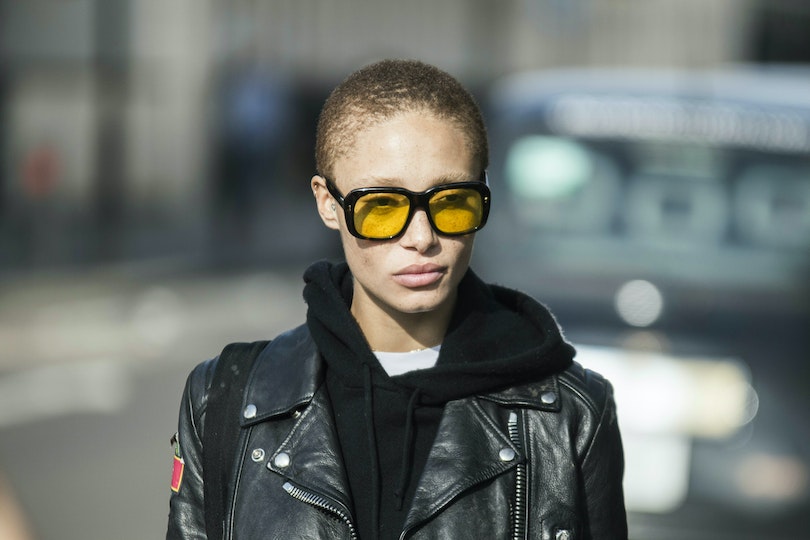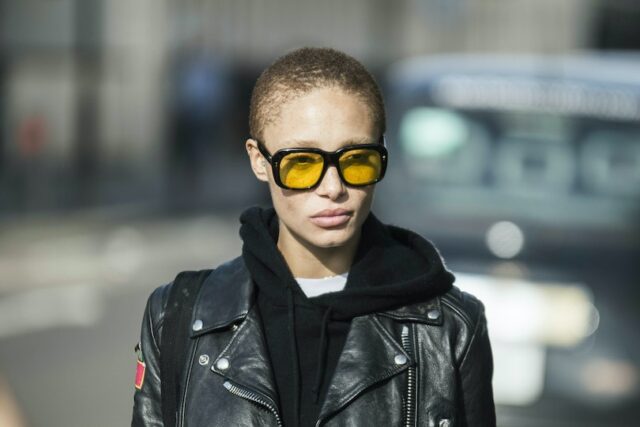 Now, here we are talking about a unique color. Yellow is not often associated with bikers, but here we are. Yes, yellow is an option. A great one at that. Certain weather conditions bode ideally with this color.
If you want to be safe during foggy and hazy nights and mornings this is your color. Yellow is ideal for low-light situations. So, if you're an avid night driver make yellow a part of your collection.
Green
Let's talk naturally. Green is one of the most natural colors out there. All those plants are witnesses to this claim. If you want a neutral shade this is the right one for you. Color distortion and glare are kept at a bare minimum with this one.
If you want to have neutral, and natural sunglasses for driving you need to take green lenses. With these, the margin for error is reduced to a minimum.
Rose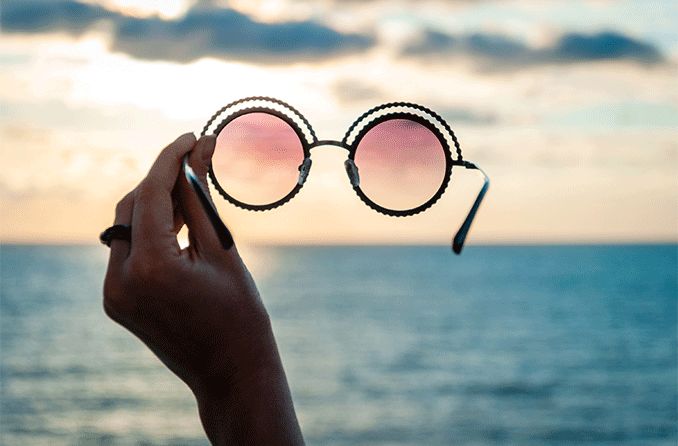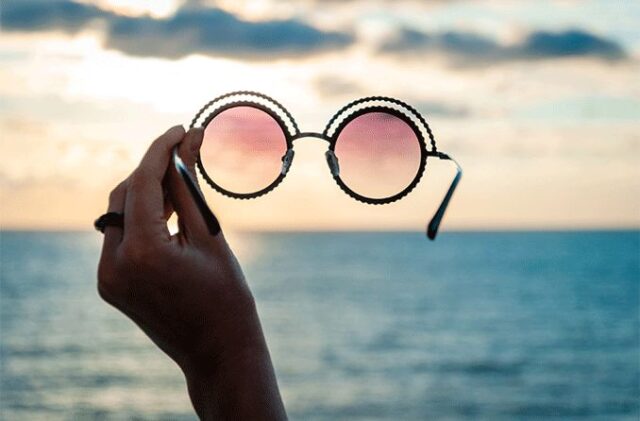 This is another great color. While a rose sounds feminine anyone can use it. With rose what you'll receive the most is the high contrast. This is what will suit your eyes to a great extent.
The best part is that this color works great against glare and light. It is what makes them ideal for any driving conditions be it a daily commute or a night adventure. Many drivers list these as their favorite upon trying them out.
Vermilion
Vermilion. Just like the Slipknot song. A great artistic presentation by this band. Quite unnatural for what we're used to them. But, the same can be said for the lenses colored in this color.
If your goal is to contrast blue and green this is your selection.  Low light and bad weather conditions are ideal for this color. Not even extreme sunlight will pose a threat to a biker with this lens.