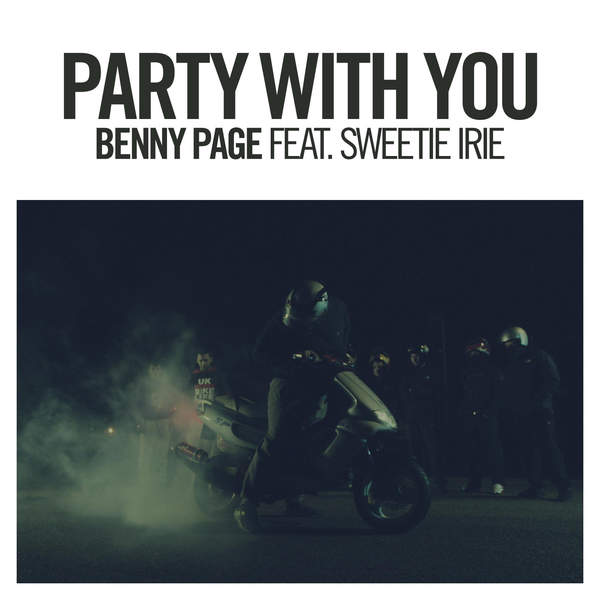 Who is ready for some old school Drum & Bass?
Bass music icon Benny Page has announced his new single, 'Party With You' featuring Sweetie Irie. Following on from the success of 'Champion Sound', his previous hit single, Benny Page has been widely celebrated for his work, noted by his first live concert being sponsored by DJ Mag at The Jazz Cafe. Achieving over sixty national spins in two months, 'Champion Sound' was favoured by Annie Mac (BBC Radio 1), Mistajam (BBC Radio 1), Rodigan (Radio 1Xtra) and Don Letts (BBC 6 Music). The critical success of 'Champion Sound' culminated in Benny Page winning a BMA award for "Best Video" and was followed by an exciting signing to a brand new label for his upcoming album.
'Party With You' champions Benny Page's signature reggae bass fusion sound. Featuring vocals from UK reggae legend Sweetie Irie, notable for his classic remix of 'Clint Eastwood' by Gorillaz and pulled together by a lively brass section, infectious Drum and Bass groove and deep flowing tones of Sweetie\'s vocals, this song epitomizes the uptempo feel of a Drum and Bass rave with its catchy hooks and warm production.
Released: 29/03/2015