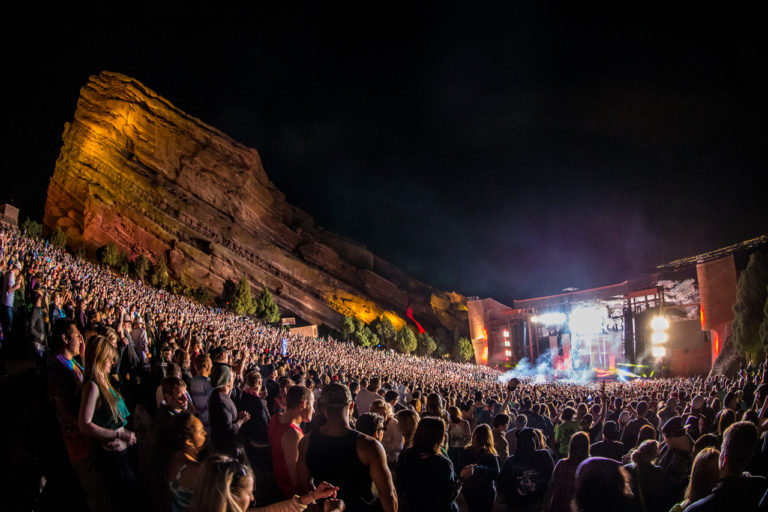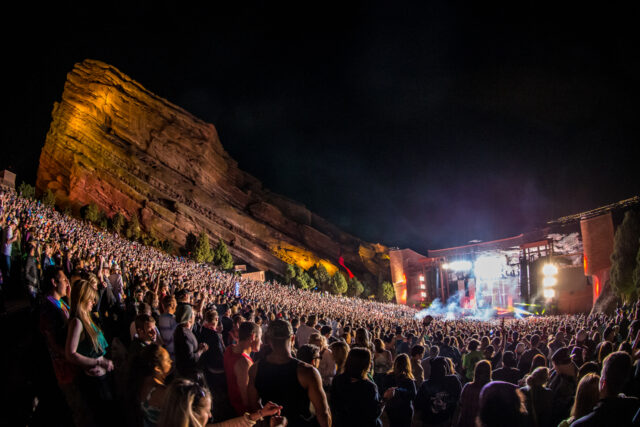 Any lovers of bass music, including dubstep or anything in between, can recognize Lorin Ashton from a mile away. Whether it\'s his iconic hair bouncing in the air or the well-known bassdrop emblem, Bassnectar has truly become the leader of an entire community.
One of the Basshead community\'s biggest and most promising events is the gathering at Red Rocks Amphitheatre. Located in Morrison, Colorado, this globally acclaimed venue has seen some of music\'s overall greatest talents. What seemed to be a doubtful return (explained below) is now a reality; Bassnectar will be returning for a celebration of bass music and culture. To make things even more massive, a third night is being added to the 2-night run formula. We\'ve got ourselves the equivalence of an entire Bassnectar music festival spanning from May 29th – May 31st, 2015.
This news comes with big surprise due to the rather recent sound ordinance applied to Red Rocks. Last year, a fine was given to Bassnectar for making a little too much noise; everyone thought 2014 would be the final Red Rocks experience. We\'re going to have to see how it plays out as officials have stated that they would ban artists who violate the noise level restrictions.
If you think you\'re ready to travel to the legendary Red Rocks , this is your year to take action. The future of dance music shows at Red Rocks looks unstable, so now is the time to pay a visit to the bass-Mecca. What better way of kicking off the 2015 summer festival season than being surrounded by thousands of Nectar-crazed fans from around the country?
Pre-sale tickets go on sale at 11 AM Central on Wednesday, January 28th. Be sure to get on the site early as these tickets will probably sell out in less than a minute or so. If you miss the pre-sale, catch the general sale at 11 AM Central on Saturday, January 31st.
PURCHASE PRE-SALE TICKETS HERE
Support from:
May 29th: Joker | G Jones | Late Night Radio
May 30th: Benga | Son of Kick | jackLNDN
May 31st: Nighmares On Wax | Eskmo | Lindsay Lowend
Featured image courtesy of Bassnectar