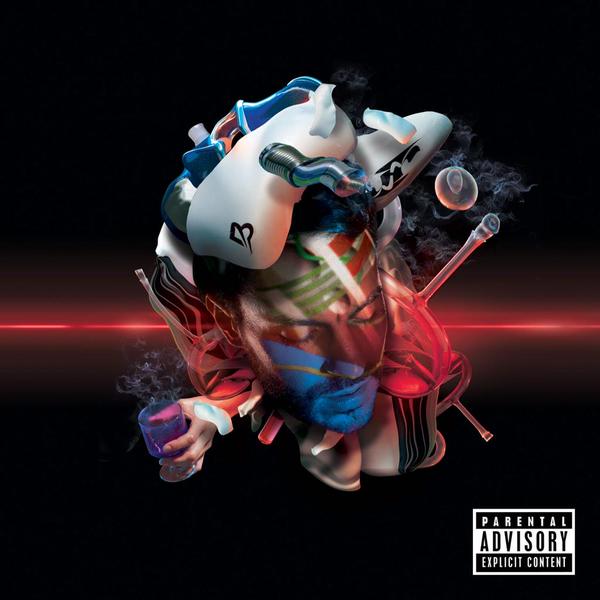 Paris is a city known for a great many things. Towers, art museums, fashion. The list goes on. But one thing the city of lights has repeatedly produced is top notch electronic music. With a star studded list of tastemakers hailing from the French capital including Daft Punk, Justice, and David Guetta, eyes and ears are always searching for the next big thing to come out of Paris.
Well the wait is over as the 27 – year – old sneakerhead, Brodinski, has released his debut album, Brava, and proved that the Paris sound has a place in the world of hip hop as well.
Having already established an impressive reputation as a techno/house producer, Brodinski has been expanding his musical horizons quite a bit in recent years. Starting his own label, Bromance Records back in 2011, Brodinski has since worked with multiple hip hop artists including Kanye West and Danny Brown. Now, in a year when multi faceted producers are held in higher esteem than they ever have before, Brava's cutting-edge blend of Dirty South beats and industrial techno is a testament to the continuing integration of hip hop and EDM.
While electronic music has such a strong presence in Paris, it is not home to many rappers, and there is only one city where Brodinski's brand of deep bass would be celebrated to the fullest; Atlanta. 11 of the 13 tracks on the album feature vocals from Atlanta natives like ILoveMakonnen, and Brodinski's sheer production skill brings out their best work. Some may label Brava a trap album, but considering trap is most prevalent in America, these rappers have never had beats like these made for them before. Brodinski uses the his particular brand of intelligent rhythms and eerie synths that he mastered by producing techno to fill the historically bare 808 soundscape. The messy yet telling rhymes of Dirty South rappers like Chill Will on "Calculator" and Young Scooter on "François-Xavier" are accentuated even further by this shambolic environment, even if they're lyrics are boring sometimes.
With such an emphasis on hip hop though, many old-school Brodinski fans are probably wondering how the techno fits in. As a genre, Techno has never had many boundaries, especially in France, and Brodinski's sound has always been the opposite of confined. On Brava, he uses every arhythmic and dissonant trick in the book to fade hip hop beats into dark, smoky tech that is regularly heard emanating from abandoned warehouses, miles from civilization. On the album's lead single, "Can't Help Myself," SD's halftime flow depicting his ruthless spending habits slowly becomes robotic while supporting melodic ideas mesh with an approaching stampede of dance music until the song has been thoroughly trampled. Then before you know it the SD and his 808 beat are back for another verse. Not unlike Paris. With his ability to seamlessly combine hip hop and electronic music, Brodinski brought his hometown back again.