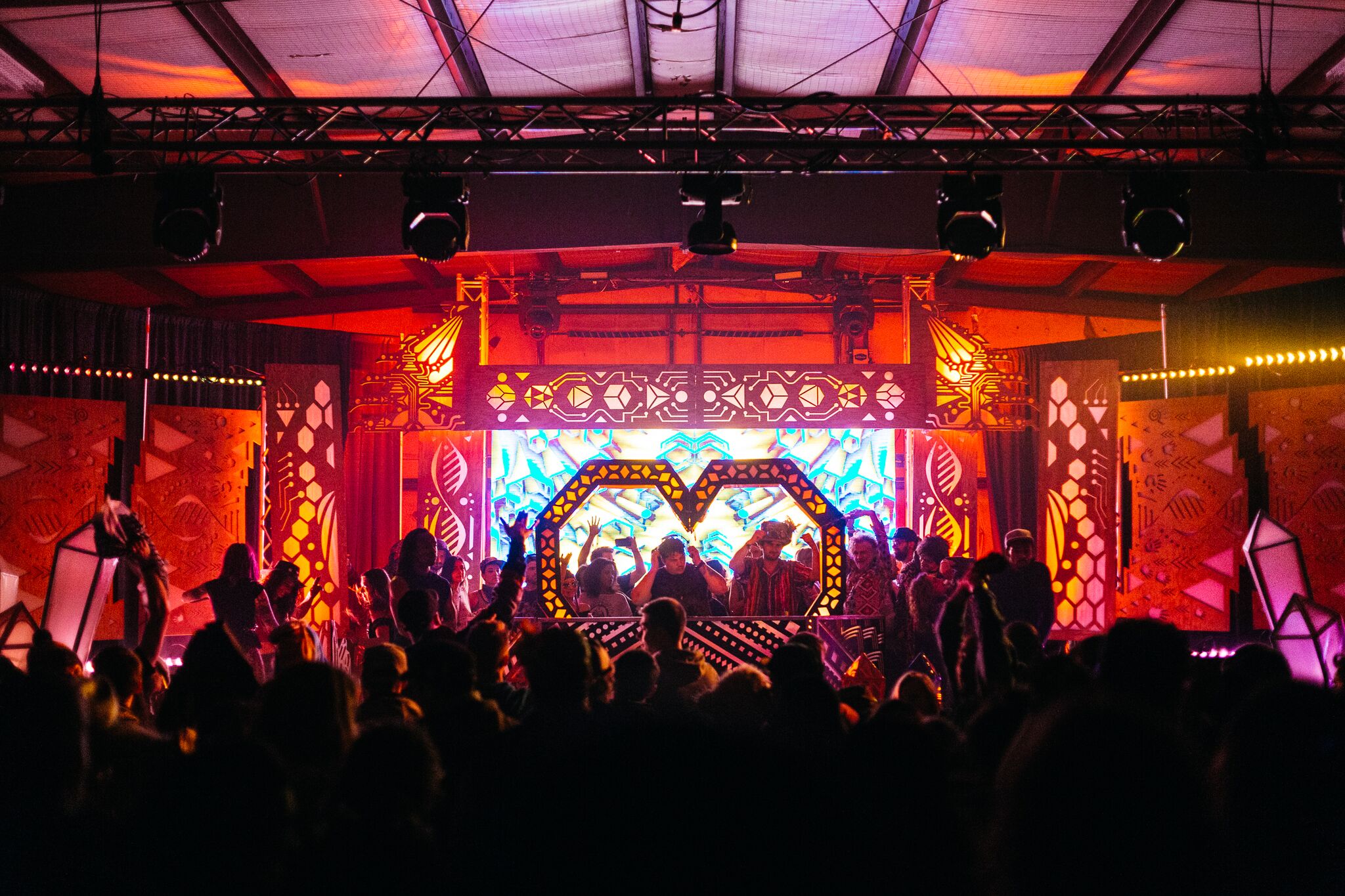 Photo by Sage Thomas
Gem and Jam Festival returns to the Pima County Fairgrounds in Tucson, Arizona January 25-28. The 2018 installment of the fest boasts an impressive lineup including performances from STS9 (2 nights!), Greensky Bluegrass, Emancipator, Lettuce, Big Wild, Thriftworks, and Papadosio.
There is truly no shortage of incredible talent at this years Gem and Jam Festival. That being said, a music festival is the best place to discover new music, and even a new favorite artist. EDM Chicago created a list of our top 5 must see acts at Gem and Jam 2018.
1. Marvel Years
Cory Wythe, the mastermind better known as Marvel Years, has established himself as a prolific glitch-hop/electro-soul producer. Wythe effortlessly blends electronic beats and live guitar riffs to create a new and original sound of hybrid electronic rock.

2. SoDown
SoDown hails from Colorado, and he wants to be your friend. The artist blends soulful saxophone with bass music to create a truly unique sound. Check out his "Same Same" below.

3. SuDs
SuDs has made quite the name for himself in the bass community over the past few years. The mind-melting bass artist is taking over from coast to coast, and is not an act to miss at this years festival.

4. Modern Measure
Modern Measure formed in 2013 from the musical hotbed that is Atlanta, Georgia. The pair blends live organic instrumentation with with impressive production skills to create a live experience like none other. Since their formation in 2013, the pair have shared stages with STS9, Big Gigantic, The Disco Biscuits, Manic Focus, and more.

5. [Br]eaking [Bi]scuits
[Br]eaking [Bi]scuits is the experimental side project from Adam Dietch and Borham Lee of Break Science and Aron Magner and Marc Brownstein of The Disco Biscuits. You can expect a set full of downtempo electronic and trip-hop genre blending, as well as a set to remember. Check out a video of their live set at The Music Hall of Williamsburg below.
Check out the entire Gem and Jam 2018 lineup below. Tickets are still available for purchase here.