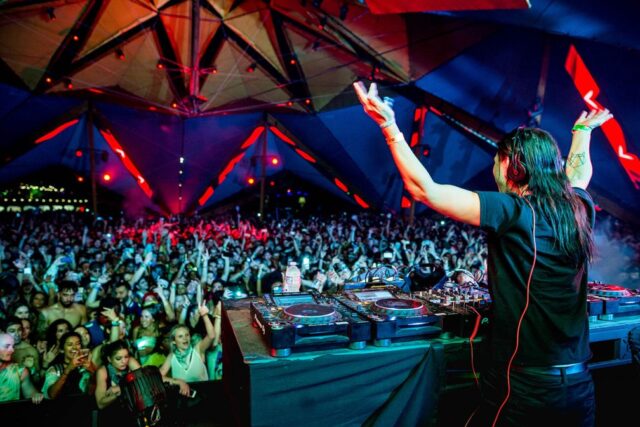 Deep in the canyons of Arizona's high desert, a festival like no other comes together for a weekend of music, architecture, talks and tech. This year's edition of FORM Arcosanti took place May 12-14 and featured a stacked lineup with artists like Tycho, Father John Misty, Future Islands and of course, Skrillex.
Sonny took the stage on Saturday for his 2-hour set and tore it up with a killer setlist that included 4 of his unreleased tracks. You can find the IDs at 39:25, 43:20, 43:45, and 84:00.
Listen below:
FORM Arcosanti was co-founded by Hundred Waters and has been continually supported by OWSLA. From small beginnings, the intimate festival continues to evolve, with Skrillex being an integral part of the show. Learn more here.