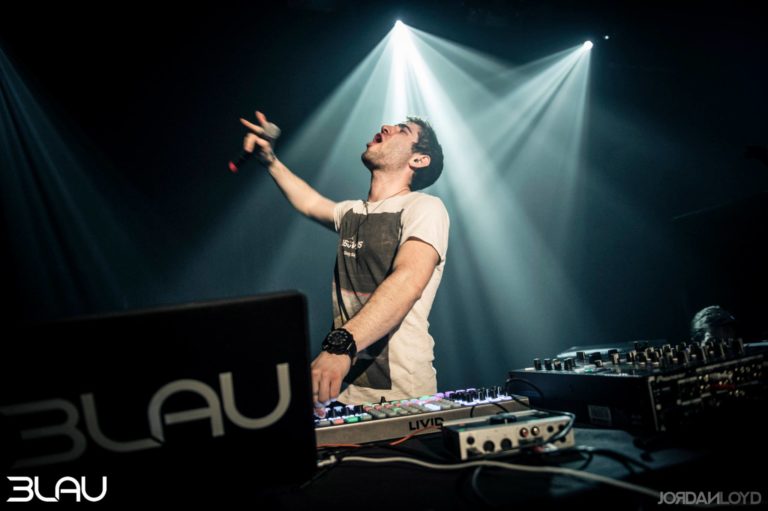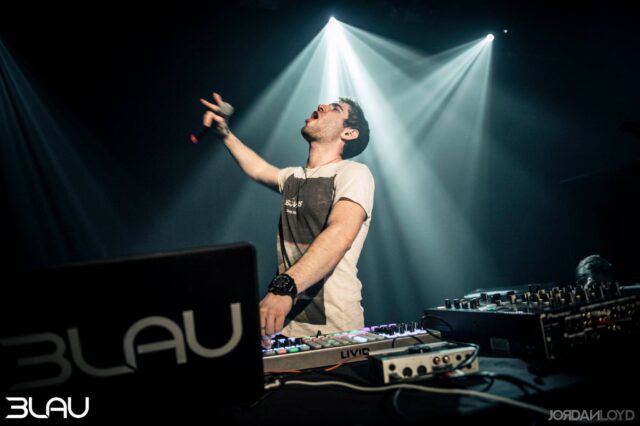 The mashup king himself, Justin Blau, 25, more commonly known by his stage name \"3LAU\", blessed more than 25,000 paint-covered fans with his music on Jan. 16, 2016 at the Sun Life Stadium in Miami, Fla. 3LAU took his music talents to the main stage \"Raging Kingdom\" from 10:00 p.m. till 11:00 p.m., and delivered clean transitions, essential mash-ups, and at the end of his set he even debuted a new song soon to be released in 2016.  You heard that correctly- 3LAU released a new song at the end of his set, and it was so beautiful that words cannot describe it. However, I will do the best I can to help you re-live that moment. 3LAU even treated the crowd to some of his new songs off his latest album that he released for ABSOLUTLETY FREE on Jan. 10.
The name of 3LAU's newest album is \"Dance Floor Filth 5\" and it is available for free download on his Soundcloud and his website. This album is 3LAU\'s latest remix mashup compilation album. The album has tracks such as \"How You Love U & I (3LAU Mash Up)\" and \"Sorry (3LAU Remix)\". Sitting down with Mr. Blau I really got to see the love he has for sharing his music. He is a DJ that takes time with whatever he is working on to present the best possible sound for his fans.
In this interview, you will learn the true meaning of 3LAU\'s 30 minute podcast \"3LAU HAUS\", get a look at how his birthday celebration went in Las Vegas, Nevada, and have a little more insight on the new song he debuted at Life in Color Miami.
First off I would like to say happy belated birthday to you, Justin. You were just recently in your hometown Las Vegas, Nevada spinning at Hakkasan Las Vegas Nightclub. Would you say that was a birthday to remember, or did you ever picture yourself djing at the #3 club in the world according to DJ Top 100?
\"Hakkasan is an amazing club. It\'s really funny three years ago I went to the opening of the club and Tiesto was playing and we were hanging out and I was like I really wanted to play here and so it\'s really cool I got to start my residency this year at Hakkasan.\"
Speaking of Las Vegas, I know that you and your family moved there when you were only 13 years old? What was that like growing up in Sin City? Any advantages? Challenges? Temptations?
\"To be honest, people assume that living in Vegas is party life but when you are young and can\'t, it's actually pretty normal. It\'s pretty standard suburb living, like California suburb.\"
I want to congratulate you on your sixth album release "Dance Floor Filth 5" that you released as a "reverse bday gift," which is a known family tradition, for free. My personal favorite tracks are five and six, the Galantis and Walk the Moon mashups. Did you ever run into difficulties in the studio while working on this album? Was there a specific mashup that took longer to produce than another?
\"Actually Adele copyright claimed that mashup that was the only one.\"
3LAU HAUS is well-known for being a 30 minute podcast full of mash-ups. Was there a reason why you wanted your podcast to be only 30 minutes? For example, Diplo and Friends is a podcast known for being two hours in duration, and Tiesto's ClubLife podcast is an hour long. What made you push for a 30 minute podcast?
\"Yea it is actually interesting. I just started my hour podcast on Sirius XM so every week there is an hour podcast on channel 51 BPM called \"Bounce House,\" so that is my hour long podcast. The reason why I picked 30 minutes for 3LAU HAUS is supposed to be high energy. It is basically made for the gym and people do not really know this but when I was in college and I was listening to all these mixes and it take so long and by the second drop, I would be so bored. I actually made 3LAU HAUS for workouts because when working out you want fast change ups and when you are changing sets you want to change music. That was the inspiration so people who listen to 3LAU HAUS and want an hour work can listen to two separate 3LAU HAUS and take a break in the middle.\"
I want to take a step back from talking about music really quick and talk about your incredible and truly inspirational philanthropy \"Pencils of Promise.\" You raised over $93, 800 and helped build your first school with the non-profit. What is your current status with \"Pencils of Promise\"?
\"We actually raised enough money for four schools, but we are actually waiting because when we raise $200,000 (we are about $95,000 right now) but when we raise 200,000 I will be able to take eight fans with me to visit and I really want to do that. We are going for $200,000, and we are going to build the schools all in the same region and visit all of them. It has been something we have been working for a while in the background, but ideally in the middle of 2016 we hoping to tell more about it to fans.\"
To wrap things up, 2016 is a new year, of new challenges and new music. You just debuted a new song here at Life In Color Miami. Is this new sound something common we are going to see in upcoming releases?
\"So all my feature releases are going to be a little different. I am going to start doing EP\'s of the same style. So this next EP that is coming out is going to be all deeper records. The EP is going to be all records that I am singing on. I am just trying to change it up a little bit and do stuff that is out of my comfort zone. I am really excited about it.\"
It was such an honor being able to meet and talk to the \"mashup king\" about his music and what we can expect from him in the new year. Mr. Blau showed me that he works hard to ensure his fans are happy with not only his music but also himself. Not only does he bring happiness to individuals through his music, but also through his philanthropy.  It is never a dull moment when 3LAU is playing at a festival. Be on a look out for his new music because it carries happy and groovy tone.
Cover Photo Credit: Jordan Loyd