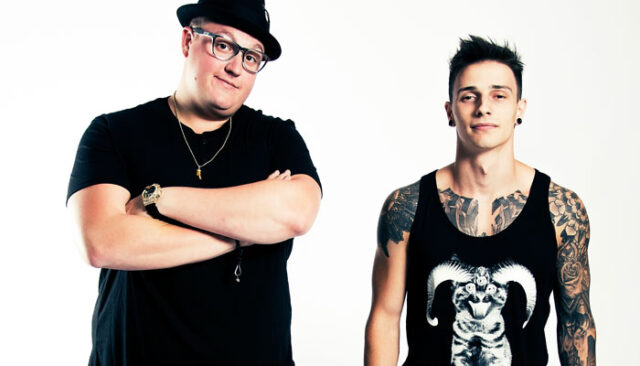 Trap music has been in the forefront of music for some time now. You hear the music during commercials, movie trailers (shout out to the Minions movie) and see people trying to emulate the culture all over the place (its funny seeing hipster kids saying they run the trap, but probably have never been to an actual trap house in their lives). Essentially Trap music is extremely popular right now.
Artists like Future, Rich Homie Quan and Fetty Wap among others who are keeping Trap music flooding the airwaves due to the copious amounts of music that they release. You also have artists like Taylor Swift, Katy Perry and Miley Cyrus, who have tried their hand with a few trap influenced tunes. Of course since Trap music has garnered so much attention, and gained an immensely huge fan base, it is only natural to feel the need to poke fun at the genre. Canadian duo 1DAFUL makes sure that Trap music is being made fun of, and does so with the song "Bruh Its Lit".
"Bruh Its Lit\" is pretty upfront about the silliness that comes out of Trap music, and has no qualms about poking fun at it\'s shortcomings either. It makes obvious references about the current rap style (similar to Future, Migos, etc), and it pokes fun at the things that make the Trap music genre what it is today. The video is entertaining and hits on a lot of points that are happening with music today, and gives a few laughs in the process. Be sure to check out "Bruh Its Lit" to get the week started off properly.
https://www.facebook.com/TrapStyle/videos/724281844373685/
Even though 1DAFUL is making waves with "Bruh Its Lit", Hopsin is another rapper who feels the need to call out contributors to Trap music. You can check out the video below.