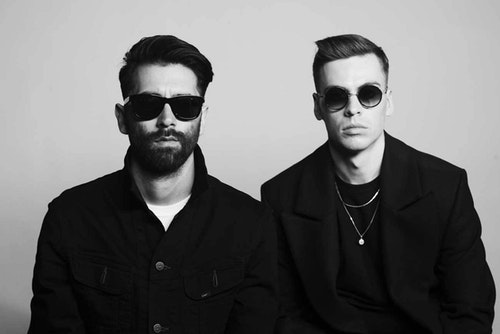 Reflecting a new attitude and a revitalized brand, the Dutch trap duo Yellow claw is coming at 2018 with a musical sledgehammer.  Dropping a brand new album titled 'New Blood' featuring collabs with Valentina, STORi, and DOLF to be released June 22 amidst a massive Summer tour schedule, Yellow Claw has returned with a vengeance guaranteed to excite new and diehard fans alike.  
With the plethora of announcements and the first three tracks already released off the new album, Yellow Claw continues to entice fans with the release of the 12th installment of their mixtape series.  Their latest mix features 'Dragonball Z' inspired cover art of the duo ready to hit the World Tournament; it's no surprise that the entire mix plays out like an intense battle as the intensity grows with each and every drop. Featuring artists like Boombox Cartel, San Holo, and DJ Snake embedded in the impressive Yellow Claw library their 2018 hype mix is a must listen.

Also coming in hot from Yellow Claw is the latest tease from their unreleased album featuring San Holo, titled "Summertime"; Check it out this Friday, May 4th.
Catch them this Summer in a city or festival near you!
May 19 – EDC – Las Vegas
May 23 – Intrigue Nightclub – Las Vegas
June 01 – Ullevi – Sweden
June 08 – Skyway Theater – Minneapolis
June 14 – Lavo – NYC
June 15 – Story Club – Miami
June 16 – Talking Stick Resort – Scottsdale
June 22 – Stereo Live – Dallas
June 29 – Festival site 'de Aa' – Netherlands
July 6 – Praia Do Relogio – Portugal
July 12 – XS – Las Vegas
July 19 – Herzogenaurach – Germany
July 30 – Various Venues – Croatia
August 4 – Downsview Park – Toronto
Aug 18 – Ehemalige – Germinay
August 24 – Nurburgring – Germany
August 25 – New Horizons – Georgia (Country)
August 30 – XS – Las Vegas