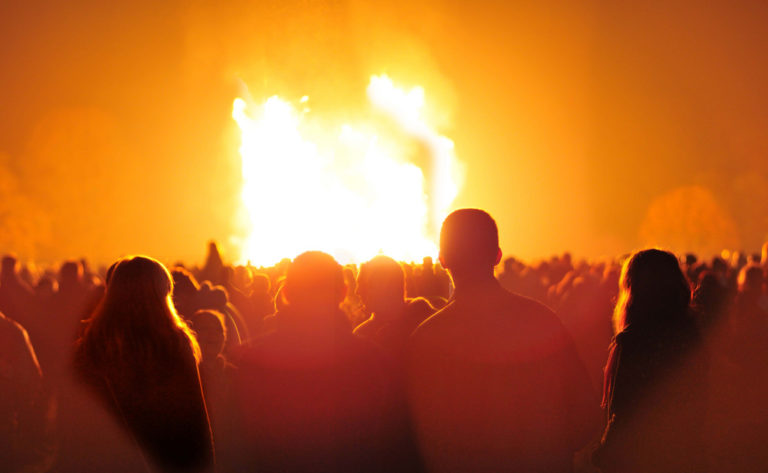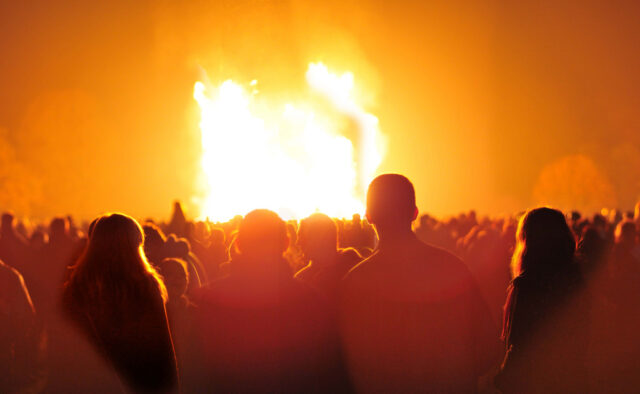 The Europe rave scene is known for taking the electronic dance music scene to another level. Europe has some of the top electronic dance music clubs in the world, and of course is home to the biggest electronic dance music festival in the world, Tomorrowland. With that being said this puts the underground rave scene at an even higher level. London police sadly had to experience the sad an unacceptable behavior from underground ravers this Halloween weekend.
The Guardian reported that the party turned into chaos:
An illegal Halloween rave in central London descended into chaos overnight as riot police were bombarded with projectiles, reportedly including a petrol bomb.

Police said eight people were arrested after six hours of skirmishes as hundreds of people tried to get into the Halloween event, dubbed "Scumoween", in Lambeth.

Officers were on the scene throughout the night dealing with what they described as "public disorder and criminal damage". Four officers suffered minor injuries, the Met said, and a man was also treated by London Ambulance Service.
The madness finally ended around 6:00 a.m. on Sunday and the damage was astronomical. Take a look for yourself.
This is the sight this morning at the scene of some of the worst overnight clashes between ravers & police #lambeth pic.twitter.com/uNaPzfViA9

— London SE1 (@se1) November 1, 2015
ICYMI – video of last night's Lambeth riot https://t.co/WLarvIfL1U pic.twitter.com/dhwH7EaiJx

— London SE1 (@se1) November 1, 2015
A few street away however….Scumoween https://t.co/I1egNAeqZc pic.twitter.com/u6QCkigY0I

— FOVPG (@fovpg) November 1, 2015
Photo Credit: Wikipedia/Creative Commons/SJNikon – Sam Roberts