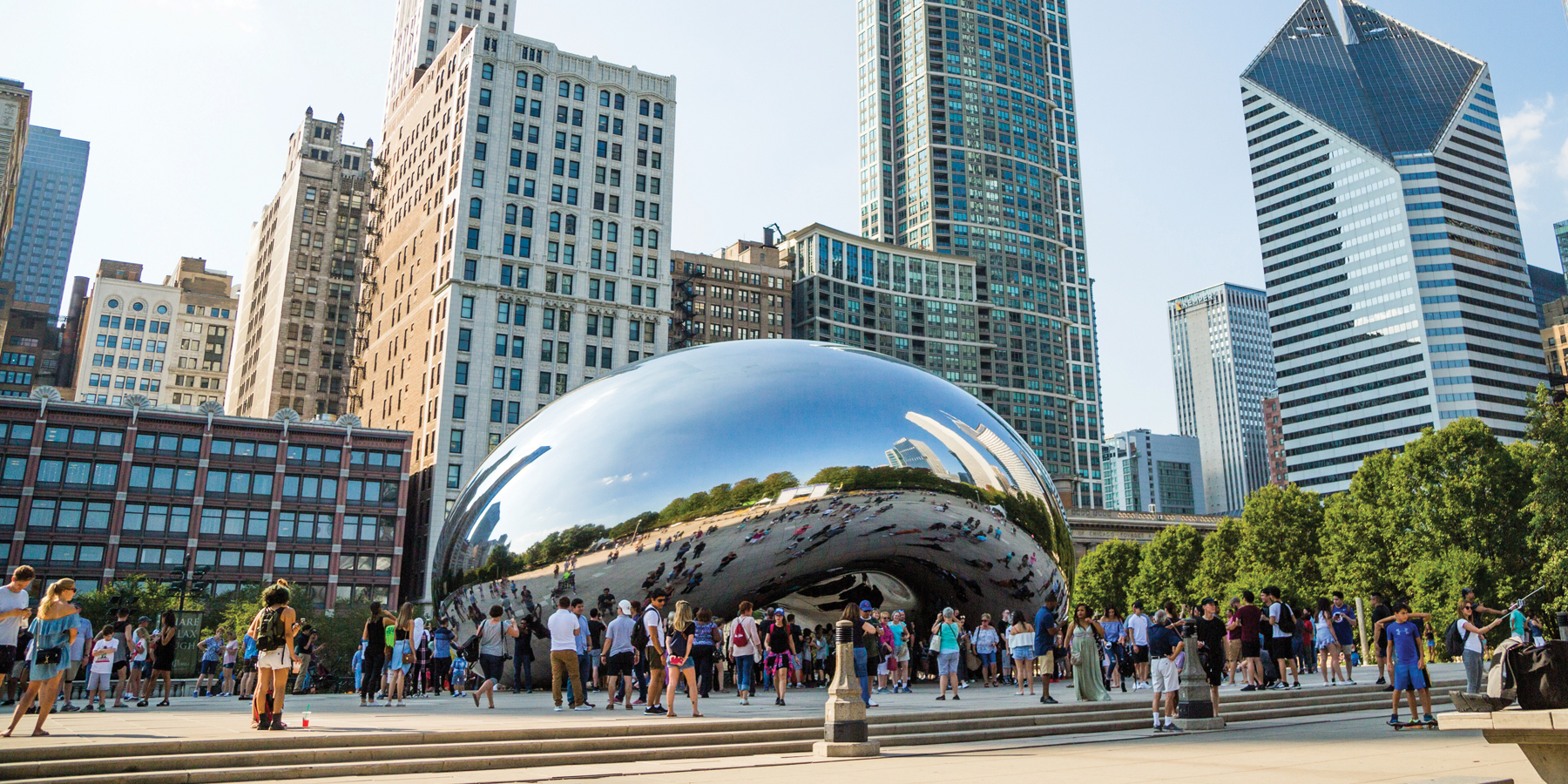 Located in the beautiful state of Illinois, the city of Chicago which is also called the Chi-City stands out as one of the top-ranking cities to visit in the world. With theme parks, amusement parks, aquariums, and great lake views, there is never a dull moment for tourists and visitors. As someone visiting the city for the first or second time with your family or alone, here are some interesting locations you should visit to have a great view of the city.
10 Unique Places To How A Great Experience In Chi-City
Consider the list below for vivid information about each location:
1. Take A Walk Through Grant/Millennium Park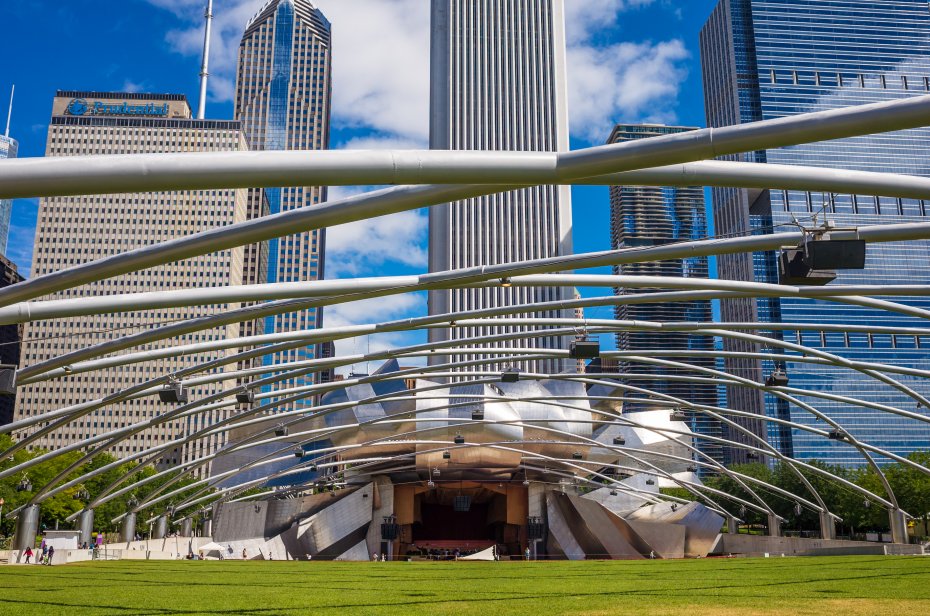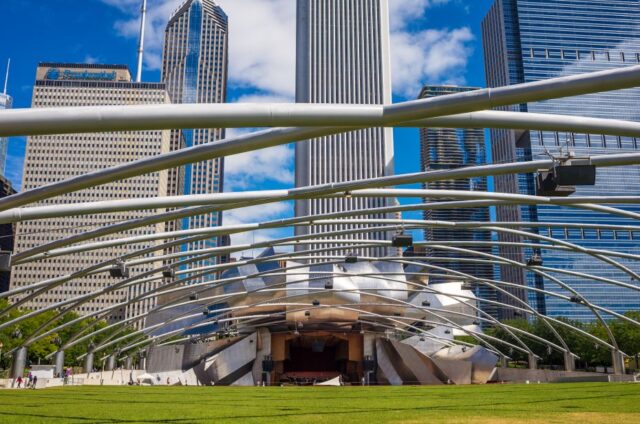 This park is a must-visit for everyone visiting Chicago for the first time. Located in the city's downtown close to Michigan Avenue, this 20 hectares of developed land brings out the city's beauty.
In this park, you get to see some of the most amazing sculptures designed and inspired by the city's people. One of these sculptures is called the Cloud Gate. This stainless steel bean-like sculpture, which cost the city over $25 million, reflects the image of buildings and anything within its surroundings.
According to some artists, this Mercury-inspired sculpture tells a story of how nothing is truly hidden in the world. Anytime you find yourself in Grant Park Chicago, be sure to check it out to read your meaning of it. Other things you need to see are the crown fountain, Lurie Garden, and Pritzker Pavilion.
2. Relax In The Beautiful Gardens Of Navy Pier
Opened in 1916, Navy Pier has become one of the greatest tourist attractions in the whole of Illinois. With an annual visit of more than 500,000 people, Navy Pier is regarded as the best place to relax and have fun with your family when you visit Illinois. From live artist performances to great food, Navy Pier boasts some of the best restaurants in the city. You also get to watch brilliant actors perform live at the Chicago Shakespeare Theater, increasing your love for art. If you are not too afraid of the water, you can take a boat or ferry ride to have a great view of this beautiful amusement park.
3. Expand Your Knowledge At The Museum Of Science And Industry
How can the laws of nature help in shaping the future of industrialization? To answer this question, visit the prestigious museum of science and industry in Chicago. Here you get to learn how to use natural law in solving complex equations in the development of industrialization. This institute of learning also provides insights into how nature can be used to solve some of the global challenges we face, especially climate change. The museum is also working on ways of solving the transportation crisis in the city by using bike sharing solution.For more information about easy means of transportation in Chicago, click here.
4. Travel To the Star And Moon At The City's Planetarium
Open for public use in May 1930, the Adler Stardom is the first of its kind in the United States. This location was designed to help humans have a deeper understanding of space and planets within and outside our solar system. Located on an island off the coast of Lake Michigan, it gives visitors a quiet and colorful experience as they learn and travel to other universes through the powerful telescope of the institute. As you visit this observatory be sure to go with your kids if you have any.
5. The Historic Hall Of Nature (Museum of Natural History)
Founded more than 120 years ago, this museum displays over 24 million different scientific collections from various disciplines. This museum ranks third in bird skin collection and first in fish collection worldwide. A visit here also gives you a glimpse of what the ice age looked like. Some of the scariest fossils of dinosaurs were put up for display in the main hall of the museum.
6. Visit The Lincoln's Zoo Park
This is one of the best places to have a nice time with your family. Here you get to see beautiful animals from around the world in one place. According to reports, the zoo is home to more than 210 species. Watching on TV is not enough; at the Lincoln Zoo, you get the opportunity to witness a white bear feed, penguins swim, and apes interact with one another. The zoo doesn't just protect animals. They also preserve some of the most endangered plants in the world as over 2000 plant species are being taken care of annually.
7. Find Peace At The Buckingham Fountain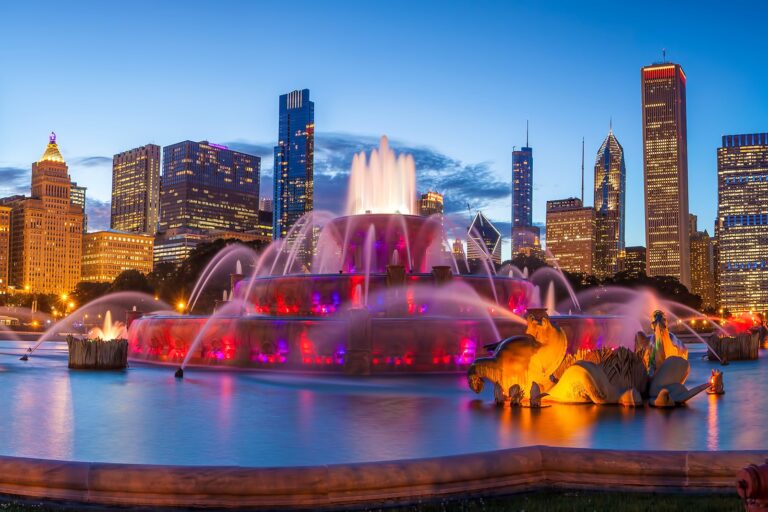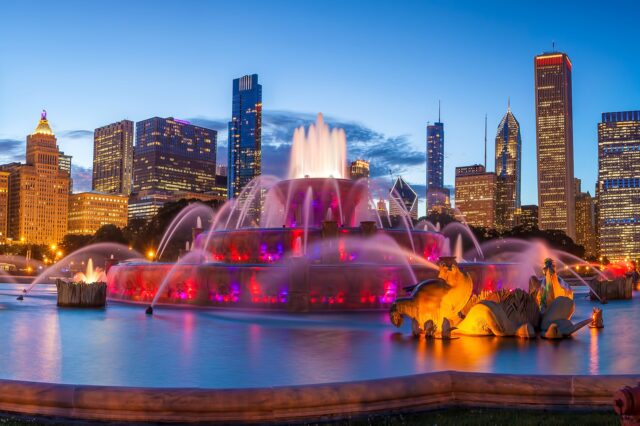 Donated by one of the richest families in Chicago in 1927, this carefully designed water fountain brings out the exclusivity and prestige of the city. Shooting over 1000 gallons of water per minute, this fountain gives its tourists a sense of peace and calmness due to its serene environment. The statues of seahorses you will find at the Buckingham memorial fountain have a special meaning to the people of Chicago. They represent all 4 states Lake Michigan has the opportunity of serving in different capacities. Note: The fountain is only active for 15 hours a day.
8. See Beyond Your Eyes At The Tower Of SkyDeck Willis
Have you ever wondered how the birds see the city of Chicago? Standing on the 103rd floor of the Willis Tower will give you a glimpse of the answer. For those afraid of heights, this might not be the perfect adventure as the tower is over 1400 feet above sea level. But for those great with heights, the view of the entire architectural landscape of the city is just beautiful. You even get to see 3 other cities from the top of these tall structures of cement, wood, and glass.
9. Visit The Chicago Institute Of Art And Culture
For every lover of act work, this institute is a must-visit. Here you get to feed your eyes with artworks dating as far back as 1000 years. The artworks include paints, sculptures, pictures, books, drawings, and textiles. This institute is one of the most protected places in Chi-City because of its historic and cultural value. The museum's main building, which is over 120 years old, was designed by Shepley, Rutan, and Coolidge.
10. John G Aquarium Off The Shore Of Lake Michigan
An aquarium is where you get to see water creatures up close. This particular aquarium gets you passed just seeing them. It helps you connect with them and appreciate the wonderful world we live in. At the John. G Shedd Aquarium, most of the animals found in lake Michigan are displayed for you to see.
Conclusion
When visiting, do not forget to go with your camera to capture important moments throughout your trip. Also, meet new friends and build solid memories. Just make sure you have a good transportation system to make your tour amazing.