Coachella, Glastonbury, and Tomorrowland are all huge festivals across the world that you'll certainly have heard of. Today, we're looking at some of the most underrated music festivals that deserve a chance in the limelight.
Music Festivals occur in almost every country in the world. Each country has a varied style when it comes to music festivals, always offering something interesting and unique.
If you find yourself searching for something a little bit different for next year's festival season, check out our list of the top five most underrated music festivals in the world.
Beale Street Music Festival, United States
Located in Memphis, Tennessee, this is a music festival with great feel-good vibes that you don't want to miss out on next year.
Now in its 39th year, the Beale Street Music Festival is situated between its namesake and the incredible Mississippi River.
Showcasing incredible musical talent alongside a breathtaking backdrop, you'll get the chance to taste some of the finest Memphis barbecue on offer.
There are also plenty of food vendors offering delicious cuisine from around the world to enjoy. It offers a unique blend of music and culture in a setting that's sure to please everyone.
It costs around $105 for a three-day affair, a fraction of the price that the world's top-tier festivals would set you back.
If you're a fan of rock, blues, soul and folk, then this one should certainly be on your festival bucket list for 2023.
Nos Alive, Portugal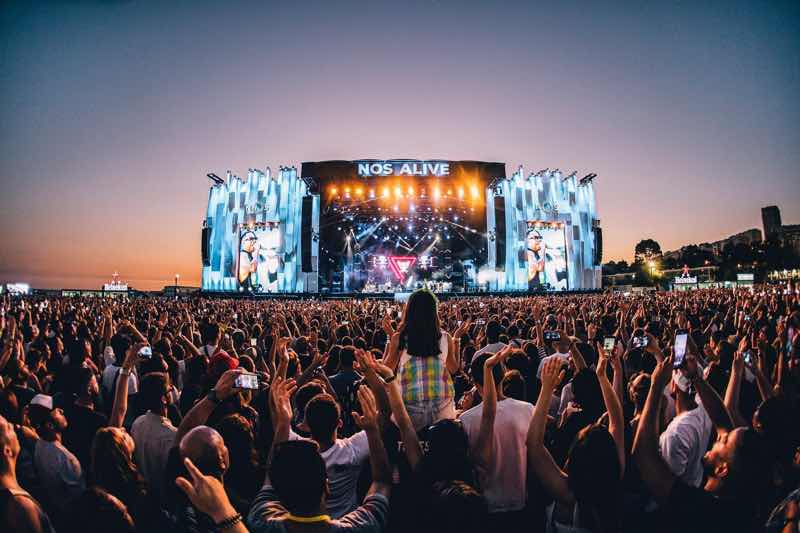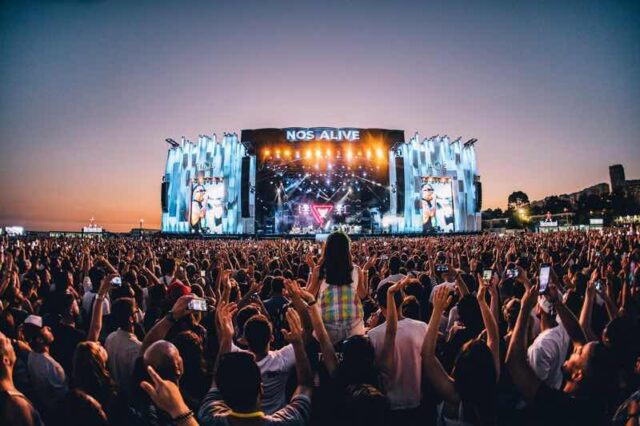 Nos Alive in Portugal is certainly an underrated gem in the music festival scene in Europe that never fails to deliver year after year.
Hosting some of the best acts from across the world, Nos Alive is located very close to Lisbon, so while you're waiting for the acts to do their thing, you can easily explore Portugal's capital city.
From Smashing Pumpkins to Vampire Weekend, Loyle Carner to The Cure, Nos Alive showcases the world's musical talent across six stages.
If you want to see some of the best in indie and alternative, head to Nos Alive this year across three dates in July.
Mawazine, Morocco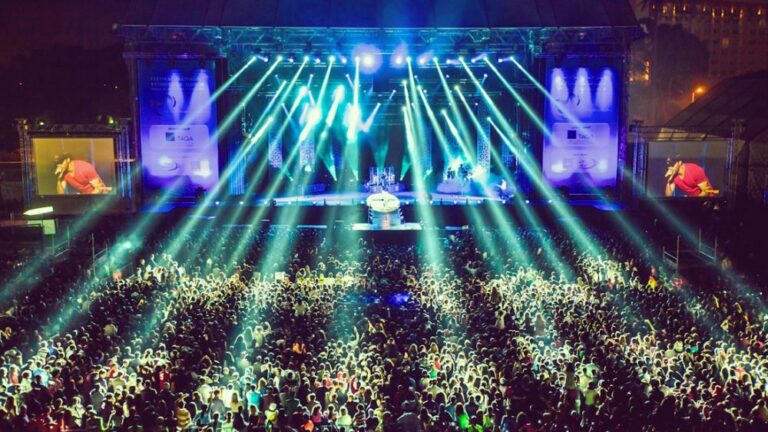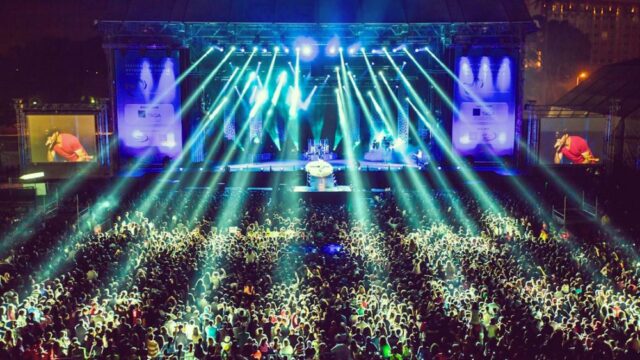 Hosting some of the biggest acts the world knows, like Sting, Usher, Christina Aguilera and more, Mawazine also showcases Moroccan culture and great African acts like Amadou & Mariam, P Square and Tinariwen, too.
This festival of music and culture takes place in Rabat, Morocco, and while it attracts huge crowds every year, it remains somewhat of a hidden gem to the wider world.
Over 2 million people attend the 8-day celebration each year to revel in music from all over the world and witness some of their favorite acts perform live. It is an incredibly diverse event as it combines traditional Moroccan musical talent with both local and international performers for a truly unique experience!
One of the best parts about this festival? You can see most of the acts for free. This makes it an incredible event to check out if you're planning a trip to Morocco.
Parklife, United Kingdom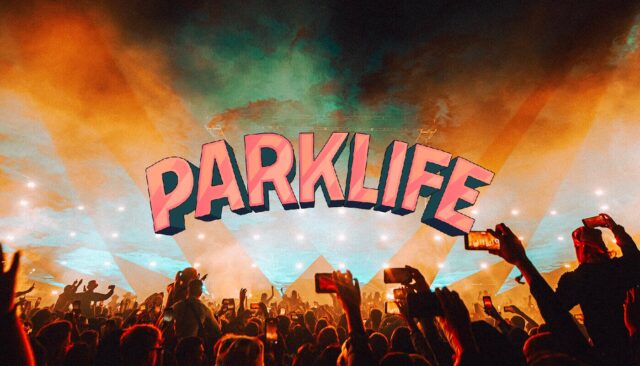 Taking place in Manchester, UK, Parklife is one of the more underrated music festivals that many people across the world might not have heard of.
Parklife is a music festival that takes place across two days in the summer, usually in June, and has hosted incredible and diverse acts such as Frank Ocean, Chaka Khan, and Snoop Dogg.
The festival has an incredibly feel-good vibe, with the UK summer heat making all its guests happy, hopeful, and vibing with the music.
Not only does Parklife offer amazing music from both international and local music acts, ranging from indie to electronic to urban and grime and beyond, but its location is a great attraction on its own. Heaton Park is an expansive 700 acre green space located just outside the city centre of Manchester with superb views overlooking the city making for a perfect location. In addition to that, there are lots of other offerings set up for attendees such as:
Street food stands with a wide range of cuisines
Vintage and designer stalls which really adds to the atmosphere of the event
Everywhere you look, people are having a good time, and with a number of different stages to choose from, there is always something to suit everybody's different tastes.
While it isn't a camping festival, this actually allows you to explore the nightlife of Manchester after it.
The night is not over when the festival ends at 11 pm as there are numerous after-party gigs and DJ sets throughout the city.
BBK Live, Spain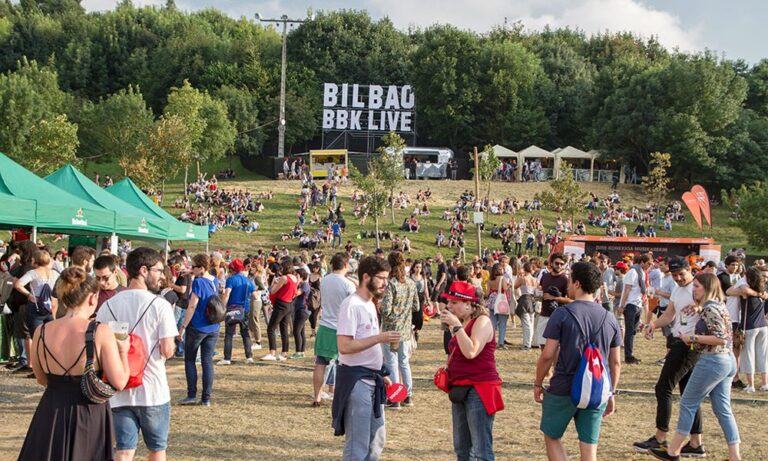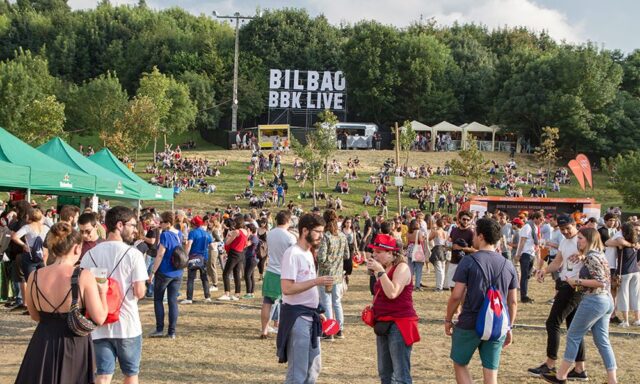 Spain is home to some of the best music festivals the world knows, like Mad Cool Festival, Primavera Sound Madrid, Benicassim, and Sonar, to name but a few.
However, BBK Live, located in the Basque region of Bilbao, brings something a little different to the Spanish festival scene.
The festival hosts up to 12 stages displaying musical talent from all over the world. Set in a beautiful natural setting, it's a unique music festival with a twist.
The lineup is usually musically diverse, so there's something for everyone. Past acts include The Killers, Die Antwoord, The Chemical Brothers, and the Arctic Monkeys, to name a few fan favourites.
Not only is it one of the most affordable festivals on the continent making it incredibly accessible and great value for money, but there are also plenty of unique activities occurring outside of music with numerous art installations exhibited across the venue and a fantastic array of street food available on site. BBK Live provides an unforgettable summertime experience with incredible vibes in the stunning Bilbao cityscape that you won't forget anytime soon.
If you want a summer festival in Europe with something a little different this year, don't forget about BBK Live in Bilbao, you certainly won't regret it.
Conclusion
In conclusion, there are many exciting festivals around the world that often fly under the radar due to their lack of promotion and recognition. Each offers something unique whether it be a variety of genres, location or atmosphere. While they never receive the same amount of attention as major ones such as Coachella or Glastonbury they are worth giving a shot, who knows you may find your new favorite artist hidden in plain sight!