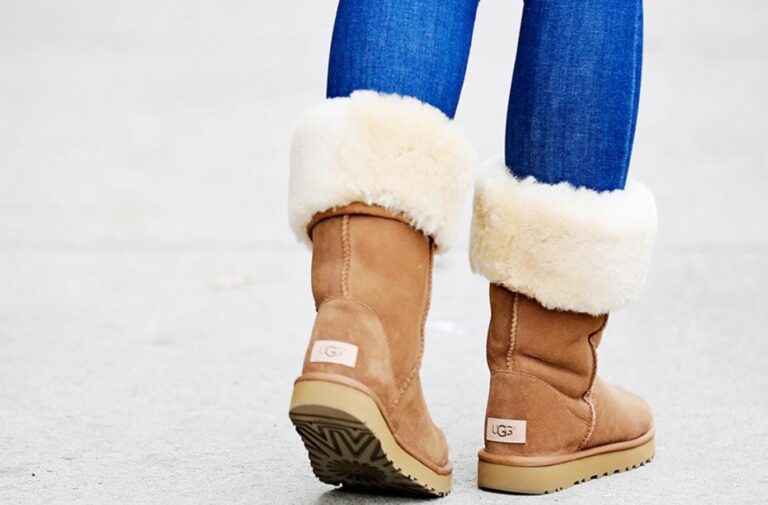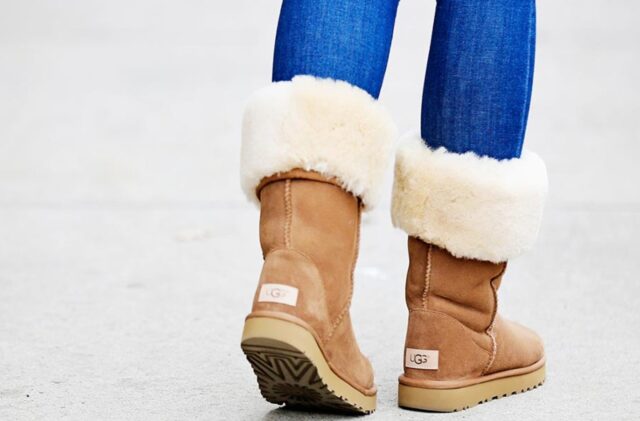 Fashion trends depend mostly on the season of the year, or a year, or even a decade, but, the both famous and infamous Ugg boots do not seem to fit that type of description. Not only do they divide the fashion connoisseurs, but they also keep up with both time and weather conditions. Although they were a boom back in the 2000s, they have never really gone out of fashion, they have just been waiting for you to remember that you have them somewhere stashed in your closet, ready to become trendy again. Nobody actually knows why this is happening, but the Ugg boots do not fear competition since they have none.
Remember that there is no such thing as bad publicity? That would be the ideal way to describe the Ugg boots. Namely, you may love them or hate them, but they will most certainly affect you in a way and you will not remain indifferent, whether you enjoy wearing them or they are stinging your eyes whenever you see somebody in a pair walking around. Whether you are comfortable with it or not, they draw certain attention to themselves, and, funny enough, there are multiple examples of previous haters changing their minds and becoming passionate advocates of wearing this type of shoe wear. Nevertheless, the usage of Ugg boots goes beyond a simple garment, moreover, the Ugg's have become a fashionable accessory considered a must-have by a vast majority of fashion connoisseurs.
Although everything around us seems to be changing at a fast rate, mainly thanks to the recent global pandemic outbreak, the interest for the Ugg boots does not really seem to be affected by the contemporary ongoings and the sales of this particular brand are as high as ever before. In order to bring you closer to the idea of why these boots are so popular, we have created the following list of reasons explaining their permanent trendiness. Therefore, renew your material if you are already an Ugg boots fan, and if not, read carefully and remain wary, since you just might not remain immune to their charms. They did not fail to mesmerize a considerable number of celebrities, so you might be the next in line waiting for your new pair of Ugg boots.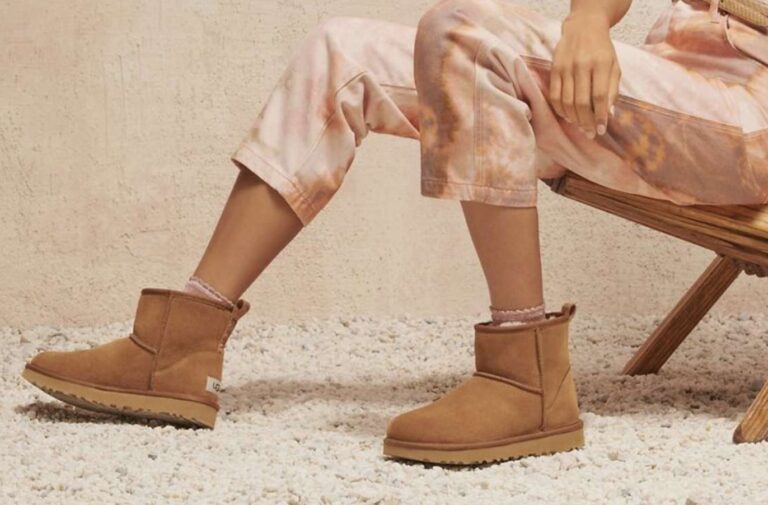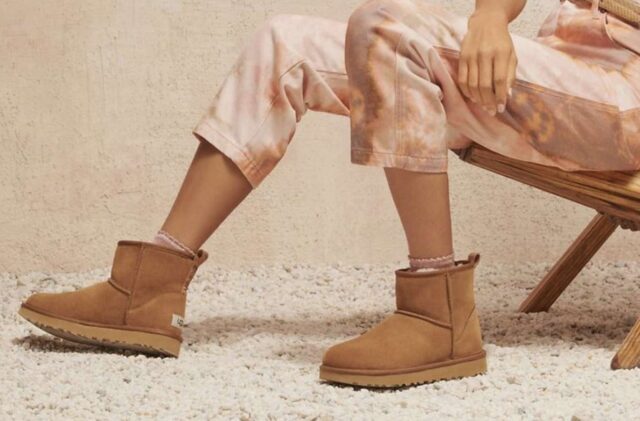 1. Crafted to be Worn
The Ugg boots are not the type of footwear you will buy for one season only. Moreover, they will endure all the hardships you impose upon them and will not fail you when you need them the most, and that is under harsh weather conditions and unexpected rain or snowfall. All you need to do is maintain them as you would do with any other type of boots you might have and they will outlive whatever expectations you might have for them. While longevity is what you may expect from the true Ugg's, there are numerous attempts to copy the original and they fail to deliver no matter how good that copy might be. To protect yourself from the fakers, make sure you buy from certified distributors such as uggs.com.au, where you can choose from various models and find a pair according to your taste.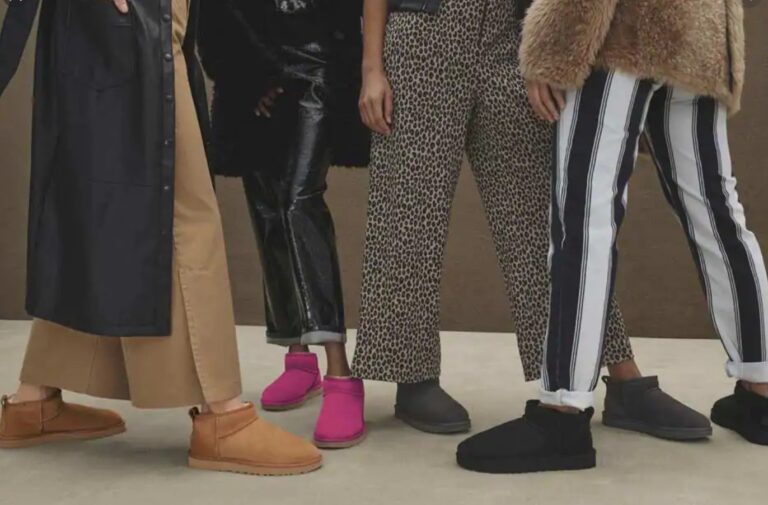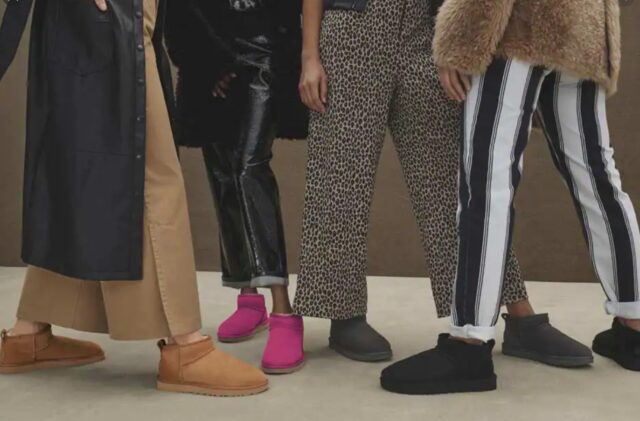 2. Extending your Comfort Zone
What the Ugg's undoubtedly provide is the unsurpassed feeling of sophisticated comfort. Your feet will be grateful to you for the experience you endow them with since walking in Ugg boots feels as if you were stepping onto cloudlike foam, no matter what the weather is outside. Not only will your feet feel renascent, but you will forget the meaning of painful blisters and swollen feet that the regular footwear might be causing you.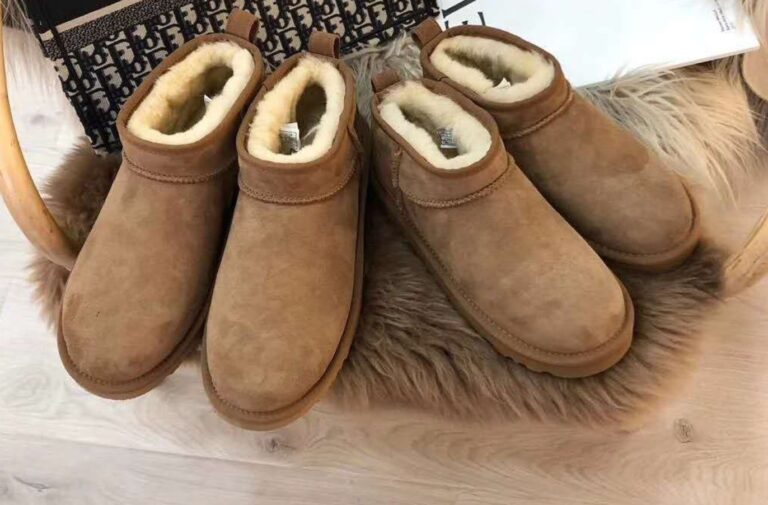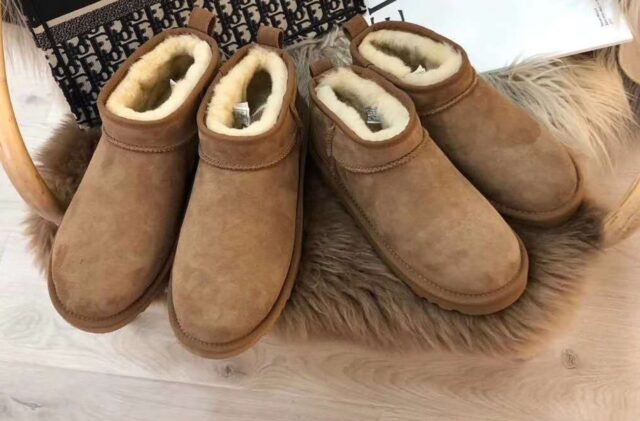 3. Easy to Combine
Another feature of the Ugg boots important to highlight is that they can match almost any outfit you can think of. You can wear them either with your jeans or with your mini skirt on, or even with your wedding dress if you are courageous enough. Jokes aside, but there are examples of a few spunky brides that decided to wear their favorite pair of boots instead of a pair of uncomfortable high heels, and they did not regret their bold decisions. We are not suggesting that you should buy a pair of Ugg's for your wedding day, but merely drawing your attention to the various occasions where Ugg's might show their true potential.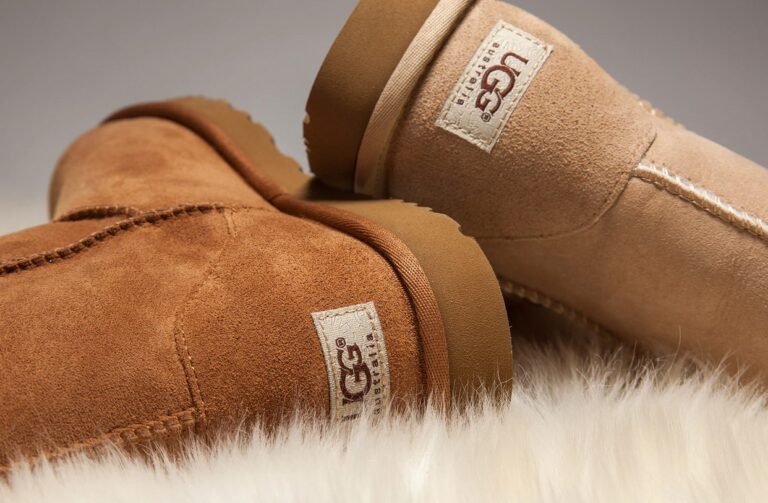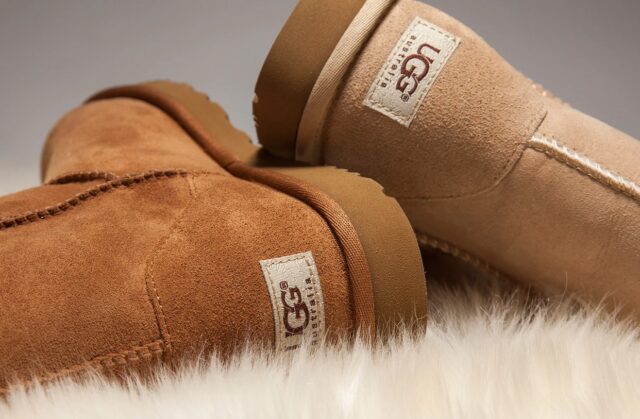 4. No Age Limits
Since there are numerous models of Ugg boots designed to fit almost anybody willing to try them on, there is no surprise that whole families decide to treat their female parts with new pairs of Ugg's. Surely, they select models according to their needs and likings, since there are various design variations. Therefore, you should not be surprised if you notice a mother and a daughter walking down the park in their new Ugg boots, having fun while feeling comfortable in their modern footwear.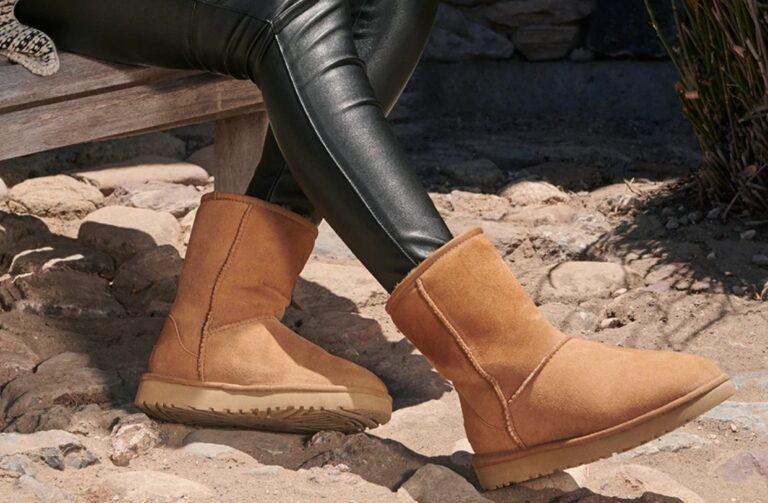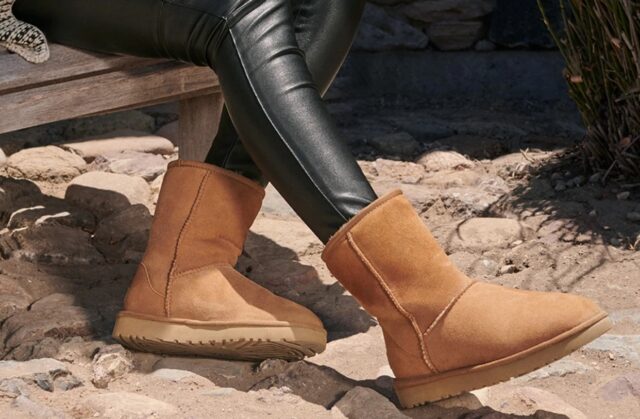 5. The Variations
With new times come new models of boots that tend to meet the needs of younger generations and freshly matured fashion connoisseurs; thus, the new models have been emerging the market as years pass and have been winning the hearts of women both young and young at heart all over the world. Therefore, you are able to find the exact model that you desire, whether it is the classic style, fashionable design, or comfort that you are really looking for.
You might not be surprised by some of the aforementioned reasons why the Ugg boots are trendy again, yet again, the previous text might make you consider buying a pair of Uggs for the first time. What they say about them is that the first is never the last, so, discovering the wonderful features of these boots might be just the right thing for you whether you simply want to enjoy the comfort they provide or you yet find them to be an irreplaceable fashion accessory you have always wanted. No matter what your attitude towards Ugg culture might be, there is no chance that you will not be affected somehow.