Video games are a great way to have fun and escape from reality, but it can be hard to find new games that you'll love. It seems like every time you turn around, there's a new video game coming out. How can you keep up? And more importantly, how can you know which games are worth your time? We provide you with the top 8 video games on the internet, and we're dedicated to bringing our readers only the best in gaming news, reviews, and insights. Whether you're into first-person shooters or puzzle games, we've got something for everyone.
1. PUBG
PUBG is one of the most popular games on the planet right now. 100 players are dropped onto an island and must scavenge for weapons and supplies while fighting to be the last person standing. The game is intense, thrilling, and addictive. I've been playing PUBG for over a year now, and I still can't get enough. Every match is different, and there's always something new to learn. Whether you're playing solo, duo, or squad, PUBG is always a blast. If you're looking for a new game to play, I highly recommend giving PUBG a try. You won't be disappointed.
2. Grand Theft Auto V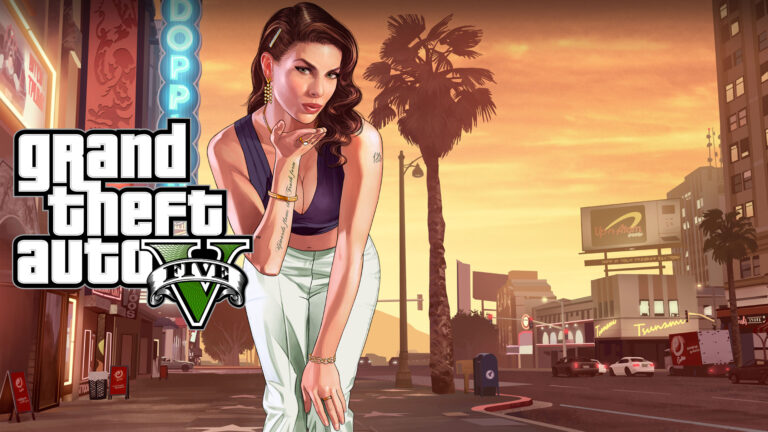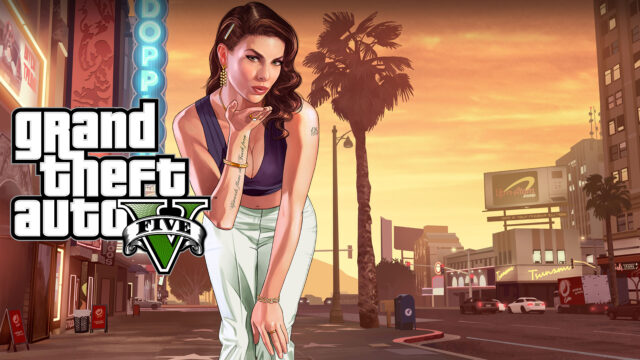 Grand Theft Auto V was released in 2013, the game generated over a billion dollars in revenue within three days of its release. Set in the fictional city of Los Santos, Grand Theft Auto V follows the stories of three criminals as they attempt to pull off a heist. The game is played from a third-person perspective, and players are able to explore the open world environment at their own pace. Grand Theft Auto V received critical acclaim upon its release, with praise for its story, graphics, and gameplay. The game has since been released on multiple platforms, and its popularity shows no signs of slowing down.
3. Minecraft
Minecraft with over 200 million copies sold worldwide. The game allows players to explore a virtual world made up of cubes, where they can gather resources, build structures, and fight off hostile mobs. While the game is most commonly played in a survival mode, there is also a creative mode that allows players to build whatever they can imagine. Minecraft has been praised for its simpleness, creativity, and endless possibilities. The game has also been used in education, with some schools using it to teach students about everything from mathematics to engineering. Whether you're a seasoned player or just starting out, Minecraft is a game that everyone can enjoy.
4. Fortnite
It's a Battle Royale-style game where 100 players are dropped onto an island and fight until only one person is left standing. The game is free to play, but there are optional in-game purchases that can be made. Fortnite has been praised for its addicting gameplay, cartoonish graphics, and easy learning curve. It's one of the most popular video games right now, with millions of players worldwide. Whether you're a casual player or a hardcore gamer, there's something for everyone in Fortnite.
5. The Legend of Zelda
There are few video games that can claim to be truly legendary, but The Legend of Zelda is certainly one of them. First released in 1986, the original Zelda game set the standard for action-adventure games, and its influence can still be seen in modern games. Zelda's story is simple but timeless, and its gameplay is as addictive as ever. With each new release, it has built on its established formula, introducing new mechanics and features that keep players coming back for more. It's no wonder that the Zelda series are often hailed as one of the greatest video game franchises of all time. Whether you're a longtime fan or just getting started, there's a Zelda game for everyone. So what are you waiting for? Pick up a controller and begin your adventure today.
6. Doom
Doom is one of the most influential horror games of all time. Released in 1993, it popularized the first-person shooter genre and set a new standard for immersive, graphically-intensive gameplay. Featuring hordes of demonic enemies and a dark, atmospheric setting, Doom was the perfect for horror fans looking for a truly frightening experience. The success of Doom led to a number of sequels and inspired other developers to create their own horror games. Today, the original Doom remains one of the most beloved and respected in the history of gaming.
7. FIFA
As any football fan knows, FIFA is the most popular football game in the world. Over the years, it has become increasingly realistic, making it the go-to game for football fans who want to get as close to the real thing as possible. In recent years, FIFA has also been increasingly inclusive, with female footballers finally being added to the game in 2019. With its excellent and an ever-growing roster of teams and players, it's no wonder that FIFA is one of the most popular around. Whether you're a casual player or a hardcore football fan, there's something for everyone in FIFA. Moreover, besides FIFA, many players choose FIFA slots, like FIFA World Cup. Football slots are loved because of the additional thrill they give, especially if they are played for real money. Though it is not necessary to risk your money, on the website slotozilla.com/free-spins it is possible to find free spin offers to play favourite football slots and win with no need to invest your own money.
8. League of Legends
Every year, millions of people tune in to watch the professional leagues compete for the title of World Champion. But what makes League of Legends so special? Players must make split-second decisions and outthink their opponents if they want to win. As a result, it is extremely rewarding for those who put in the time to master it. Finally, League of Legends has an amazing community. No matter where you go in the world, you'll find people who love this game as much as you do. Whether you're looking for someone to play with or just want to chat about the latest news, there's always someone out there who's happy to help. In short, League of Legends is a legendary game that offers something for everyone. TOP
Video Games for Kids of All Ages
Video games are highly appreciated by both adults and children. There are even games that focus not only on entertainment but on developing some separate skills. For example, it is possible to find something different online which teaches to count or read correctly or teach some foreign languages. However, children themselves prefer different shooters as usual. Further, you will see what children usually choose and what platforms they use.
| | |
| --- | --- |
| The game | Platform |
| Among Us | iOS, Android, Windows |
| Animal Crossing: New Horizons | Nintendo Switch |
| Crossy Road | Android, iOS, Windows 10 |
| Cuphead | Nintendo Switch, Xbox One, macOS, Windows 10 |
| Five Nights at Freddy's: Help Wanted | Nintendo Switch, PlayStation 4, Xbox One, Windows 10, Oculus Quest |
| Kirby and the Forgotten Land | Nintendo Switch |
| Kirby Star Allies | Nintendo Switch |
| Lego Star Wars: The Skywalker Saga | Nintendo Switch, PlayStation 5, PlayStation 4, Xbox Series X/S, Xbox One, PC |
Conclusion
Whether you're in the United States, Japan, or Europe that just about everyone seems to love. We've taken a look at eight of the most popular things across different countries and continents, so if you want to see what all the fuss is about, be sure to check out these classics.