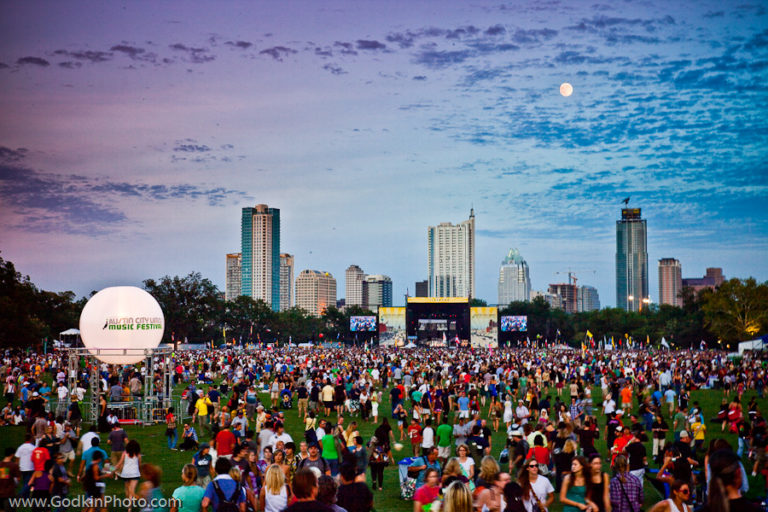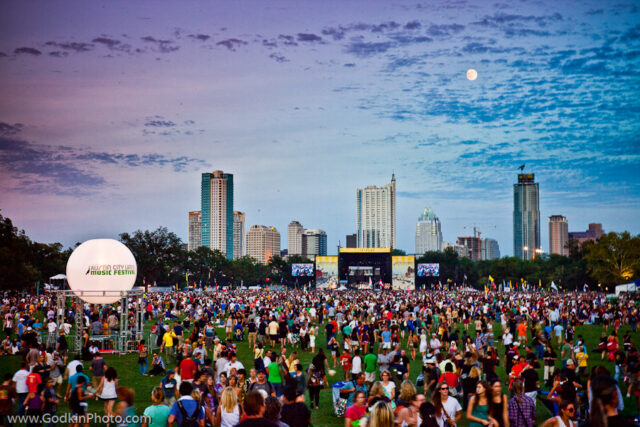 Last weekend, festival goers from all musical tastes and backgrounds traveled to the heart of Texas for the 15th anniversary of the Live Nation-owned ACL Fest. EDM Chicago attended with one specific task at hand: To see dance music\'s best of the best cap off their respective festival seasons. And, trust us when we say, these industry legends made quite the statement at a SOLD OUT weekend two of the 450,000-person festival. After all, it\'s not every day that electronic music producers get asked to perform at more mainstream gatherings like this, much less headline them (as was the case for Major Lazer and Kygo).
Unless you have a penchant for that commercially re-generated genre of bro-style, sorry to say that Major Lazer\'s set was perhaps more disappointing than their Electric Forest set. Flying Lotus, who was celebrating his birthday a little too hard at the backstage bar, was a disappointment as well. Newcomers Flight Facilities and Bob Moses delivered immaculate day time performances, both blending live vocals and instrumentation beautifully. There were also plenty of non-electronic acts that had the crowd eating out of the palm of their hands. We\'ve rounded out our top five in electronic acts at Austin Music Limits 2016 below.
5) The Chainsmokers
Think what you will about their most recent unpopular opinions on Lady Gaga, but Alex and Drew always bring the party. Always. And they keep improving with every set they put on in terms of more massive production and number one single after number one single. Thankfully, rather than Drew falling on his face this time, he was as cool and confident as always alongside his go-to compadre at the decks. These guys never fail to bring out a star studded line-up of vocal talent onto the stage. This time, the 4-time AMA nominated duo graced us with rapper Desiigner and Illenium\'s remix of \'Don\'t Let Me Down\') at an extremely overcrowded stage. **Note to organizers: you\'re going to need to anticipate a bigger stage for The Chainsmoker\'s.
4) Kygo
If there was any one electronic DJ whose branded himself a pop icon over the past coupe of years it\'s KYGO. I remember the days when Kyrre was performing opening sets in the daylight hours, so I was skeptical going into his headlining night time performance. After all, sunset house is really best experienced before the sun goes down. But this Norwegian producer has really just coined his own sound that it doesn\'t really matter what time of day you are hearing and seeing his radio hits. Not to mention, this is a guy whose invested some capital and creative energy into a visually stunning stage display. Touché to Team Kygo!!
3) Porter Robinson & Madeon
The Shelter Tour was arguably the most highly anticipated EDM set of the weekend, given the star studded collaborative talent, perfectly timed announcement and viral online build-up. But with anticipation comes expectation, and expectation comes disappointment. The talent was clearly the focal point of the set; after all, these are two young producers with very similar musical sounds that naturally seem to come together and compliment the other. The high point in the hour-long set came when the duo finally dropped their Shelter single, with Madeon live on the vocals.
However, the reception was very lop-sided. This was more so the Porter Robinson show, ft. Madeon; the reason perhaps being that people in the crowd were just less well versed in Madeon\'s sound and tended to only jump around and dance when Porter played his more well known tracks. The visual stage production wasn\'t very impressive either,especially given that Porter recently set the bar so high on the World\'s Tour. There was really nothing new and spectacular here — just lacking in overall creative investment from the concept stage onward.
Despite all this, you won\'t want to miss the Shelter Tour — especially the after party, which has been receiving more receptive hype that the set itself.
2) Flume
Now here\'s one tour that you hands down cannot miss. Bass music that you can feel coming up through your feet. Beautiful renditions of his most popular hits, with a steady balance of heavy/grimey experimental sounds. Lights, sound, and stage design all seamlessly working in tandem. Enough said. If Harley is stopping by your city, GO TO THIS TOUR. In fact, drive a couple to go see this production. You won\'t be let down.
1) Radiohead
I know what you may be thinking. Radiohead isn\'t EDM? Or maybe even, wth is Radiohead? Radiohead is one of the first live acts to infuse electronic sounds into the alternative rock core. Radiohead is revolutionary. Radiohead got a lot (I mean, a lot) of us through our most angsty of teenage years. This wasn\'t just a set. This was a beautiful portrait of sound. This was a journey.
This was a dream come true for many in the crowd. One girl behind me was crying her eyes out, screaming \"finally\" while another teenager was sitting on the ground playing candy crush, with every 80s/90s/2000s hit just completely lost on her. It\'s amazing, though, to be able to see how good artists just cater to the crowd, making everyone eat out of the palm of their hands, bringing everyone down so gently and slowly. It felt like the set was ending for over 30 minutes, and we always appreciate this as fully immersed members so we can slowly come back into reality. Radiohead is one of those types of acts.