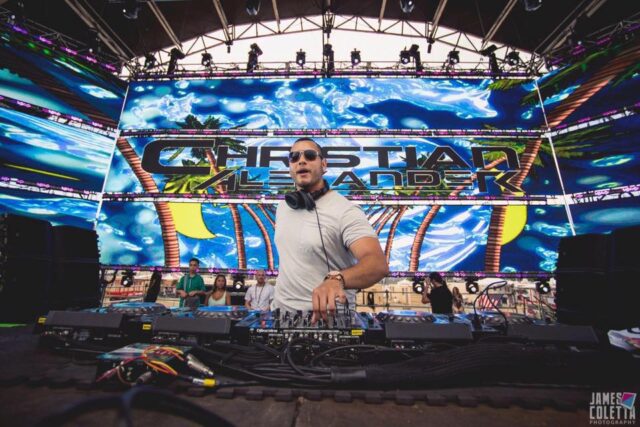 For someone who has attended Sunset Music Festival all five years I have seen it evolve into something truly special so you could only imagine the pain I felt in my heart when reading the news of a possible cancellation of the festival. Sunset Music Festival was the first festival I attended and it introduced me to electronic dance music. This festival finally opened up my eyes in showing me that it is possible to coexist in a world full of so many different walks of life. Not to mention a number of jobs and tourism that Sunset Music Festival brings to Tampa, Fla. each year. The reason for the whispers in the hallways about Sunset Music Festival not returning was due to two deaths and 57 people hospitalized during the two-day festival.
Once word of this got around the grapevine Mayor Bob Buckhorn decided to make a statement about Sunset Music Festival. The bold statement provided by WTSP states:
These type of festivals attract these type of drugs use and these types of drugs. You combine that with the heat in the stadium, it really made a perfect storm of bad things to happen. These guys [Tampa Fire Rescue] was running wheels off trucks trying to get people to St. Joe\'s," says Mayor Buckhorn.
The organizers of the festivals then responded to Buckhorn\'s statement with this following comment:
The health, safety and welfare of our fans and community is Sunset Music Festival's first priority and we take every measure to create a safe environment at our events. Any loss of life is a tragedy and we extend our deepest heartfelt condolences to the family and friends of those affected. Due to the ongoing investigation by the medical examiner's office, Sunset will not issue additional comments at this time.
Attending Sunset Music Festival over the years I will admit it is hot outside but Sunset Music Festival prepares for this heat EVERY SINGLE YEAR! For instance, free water stations are provided throughout the venue, a cool down maze filled with jumbo fans is present, and there are even mister fans sporadically placed all over for attendees to use. The choice of words that Mayor Buckhorn express seem pretty harsh for a festival that takes the proper precautions each year. Not to mention the fact to already foreshadow deaths due to drugs just because it was an electronic dance music festival. It seems like mayor Buckhorn is forgetting the time that 55 people were arrested and 22 hospitalized at a Kieth Urban concert in Mansfield, Mass.
I sadly have lost a little respect for my beloved city of Tampa with how some individuals and businesses are reacting to this situation. For example, the Tampa Bay Times, who was a proud supporter of Sunset Music Festival and helped promote the event, distributed a paper with the following headline \"Don\'t Come Back.\" It did not take long for Tampa natives to start posting to social media and expressing their opinions.
Good news is that Mayor Buckhorn is not in control of whether or not Sunset Music Festival will make a return in 2017. The Sports Authority, which are the ones who are in charge of the stadium, made a public statement about the current events:
First and foremost, our thoughts and prayers are with the families affected by this tragedy during this difficult time," the statement read. "Presently, we are working with the event promoter and local officials to obtain more information about these incidents at the Sunset Music Festival. After this information has been obtained and discussed with our partners at the county and the city, we will present the findings to the Tampa Sports Authority Board for review. After that review, we will be able to make a more informed decision as to the Festival's future at our facility.
The mayor is being blinded by what has taken place this past Sunset Music Festival and is forgetting all of the satisfying and positive outcomes this festival brings each year. For some people including myself, this festival is an escape from all of our problems. For some people, this is their job and have dedicated their life to this scene an industry. For some people, Sunset Music Festival is OUR home. Please do not take away OUR home mayor Buckhorn.
If you wish to voice your opinion about how much Sunset Music Festival has impacted you do not be afraid to let your voice be heard. The following links below take you to websites where you can send out emails to the mayor and meet the board. The time is now to let your voice be heard! #SaveSMF
http://www.tampasportsauthority.com/meet-the-board
http://www.tampagov.net/mayor/contact
Source: Billboard
Photo Credit: James Coletta