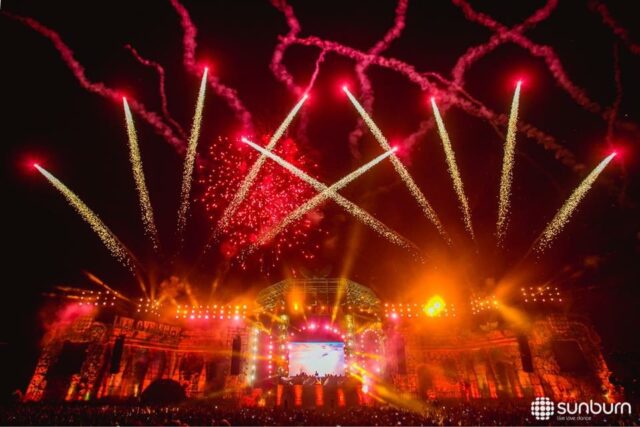 It's safe to say that everyone was relieved to put 2016 to rest, including Sunburn Music Festival. First it was Krewella's forced performance cancellation, followed by the 2.5 mile walk from the box office to the venue, and now it's fines from Pune\'s legal metrology department.
According to the metrology department, the festival was selling liquor in non-standard units and water bottles at nearly two-and-a-half times the MRP. After receiving multiple complaints, they have decided to fine the festival between 1,000 and 1,500 rupees, which will result in a case filing if they neglect to pay.
The trouble didn\'t stop there. Fans also filed complaints after waiting in line at the box office for hours because of server issues then were disappointed to find no festival guide or schedule upon entry. And to make matters worse, the organizers could not obtain a liquor license for the entirety of day one.
Sunburn Music Festival took place between December 28th and 31st in Pune, Maharashtra. The 3-day event featured many high-profile acts including Armin van Buuren, Afrojack, Dimitri Vegas and Like Mike, and KSHMR.