In the restaurant business, it pays to be lavish. With all the competition out there, diners are looking for something special—a luxurious experience that stands out from the rest. But how do you go about creating this aesthetic? How can you create a successful restaurant chain that offers a lavish dining experience?
This blog post will dive into what it takes to start a luxury restaurant chain. From choosing the right location and menu design to marketing your business and more, we will cover everything you need to know about launching an affluent restaurant of your own.
5 Essential Things To Consider When Starting A Restaurant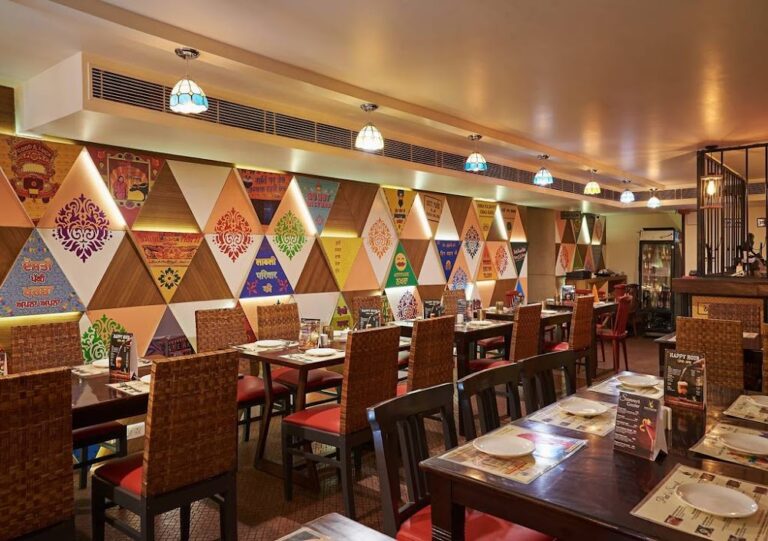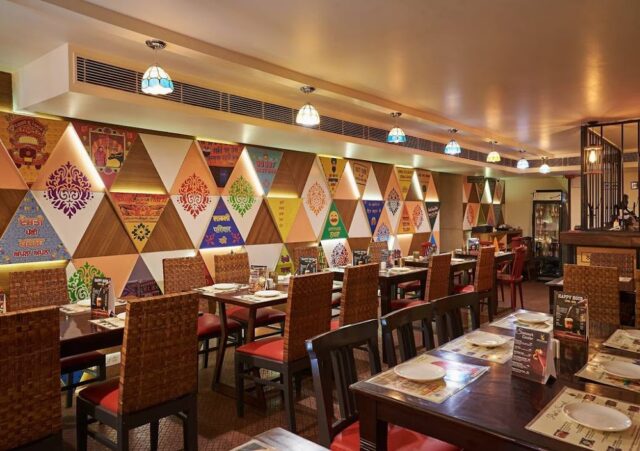 Do you have an eye for the finer things in life? Are you looking to make a statement with your business? If so, then starting a lavish restaurant chain may be the perfect fit for you. It's a bold move that requires dedication and courage, but it can be incredibly successful if done right. From finding the right location to considering menu options and managing customer expectations, read on to find out everything you need to know about starting a lavish restaurant chain.
1. The Menu
When it comes to designing a menu, there are endless possibilities. But if you want to give your guests an upscale experience, there are certain elements your menu should include.
Here are some tips for creating a menu for a lavish restaurant:
Use high-quality ingredients: This is one of the most critical aspects of creating a luxurious experience for your guests. Be sure to use only the finest ingredients in your dishes. Your guests will be able to tell the difference and appreciate the quality of your food.
Offer unique dishes: A common mistake restaurants make is serving dishes that can be found anywhere else. If you want your restaurant to stand out, offer guests something they can't find at any other establishment. This could be anything from unique flavor combinations to inventive takes on classic dishes.
Create an atmosphere of sophistication: The overall atmosphere of your restaurant should reflect its luxurious nature. Everything from the decor to how your servers interact with guests should convey sophistication and class.
Pay attention to detail: Every detail matters when you're trying to create a luxurious experience for your guests. Everything should be perfect, from the cleanliness of your dining room to how each dish is presented.
Offer excellent service: Above all else, offering outstanding service is vital to running a successful luxurious restaurant.
2. Investing In Luxury Bone China Dinnerware
When it comes to outfitting your restaurant with dinnerware, there are a few things you need to keep in mind. First and foremost, your dinnerware needs to be able to withstand the rigors of commercial dishwashing. That means it should be durable and chip-resistant. It also needs to be stylish and elegant because first impressions matter when you're trying to attract high-end customers.
One option that ticks all of those boxes are luxury bone china dinnerware. Bone china is exceptionally strong and durable while also being very light and delicate-looking. That makes white porcelain dinner plates bulk the perfect choice for high-end restaurants that want to impress their guests with both the quality of their food and the elegance of their setting.
Of course, luxury bone china dinnerware comes with a price tag. But if you're serious about creating a lavish restaurant experience, it's an investment worth making. After all, your dinnerware is one of the first things your guests will notice when they walk into your restaurant. Make sure it's something that will leave a lasting impression!
3. The Location
The first step in starting a lavish restaurant chain is finding the perfect location. The location of your restaurant will play a significant role in its success, so it's essential to choose wisely.
There are a few things to keep in mind when choosing a location for your restaurant:
Foot traffic: The more foot traffic your location gets, the better. Choose a spot that's close to other businesses and attractions to ensure a steady stream of customers.
Rent: Don't overspend on rent! Make sure you can afford the monthly payments without breaking the bank.
Zoning: Make sure your chosen location is zoned for commercial use before signing any leases. Otherwise, you could run into problems down the road.
Size: Make sure your chosen location is large enough to accommodate your needs. You'll need enough space for a kitchen, dining area, and bar or lounge area.
Parking: Ensure there's adequate parking available for your customers. If there's no nearby street parking, look into renting out a nearby lot or garage.
4. The Décor
The décor of your restaurant is essential in setting the tone and making an excellent first impression on customers. When it comes to deciding on a style for your eatery, go big and bold – think luxurious, opulent, and over-the-top. Rich fabrics, ornate fixtures, and gleaming surfaces will create an atmosphere of refinement and luxury.
Of course, such an upscale look is costly. You'll need to invest in high-quality materials and hire experienced artisans to execute your vision. But trust us – it'll be worth it when your guests step into a dining room that looks like something out of a fairytale.
5. The Service
If you're planning on starting a lavish restaurant chain, you'll need to ensure that the service is up to par. This means hiring experienced and professional staff and ensuring that the overall dining experience is comfortable and luxurious.
One of the most important aspects of any restaurant is the service. In order to ensure that your customers have a positive dining experience, hiring experienced and professional staff is essential. They should be able to provide efficient and courteous service and be knowledgeable about your menu offerings.
In addition to the great staff, you'll also need to make sure that the overall dining experience is comfortable and luxurious. This means paying attention to small details like table settings and ambiance. By creating an inviting and upscale atmosphere, you'll be sure to attract discerning diners who are looking for a unique and memorable dining experience.
Conclusion
Starting a lavish restaurant chain is easier said than done. It requires time, effort, and lots of money to create the perfect dining experience for guests. However, careful planning, research into current trends in food service and the hospitality industry, and attention to detail regarding customer service and the quality of food served can help you launch a successful restaurant business. With these tips, you are now ready to start your lavish restaurant chain!