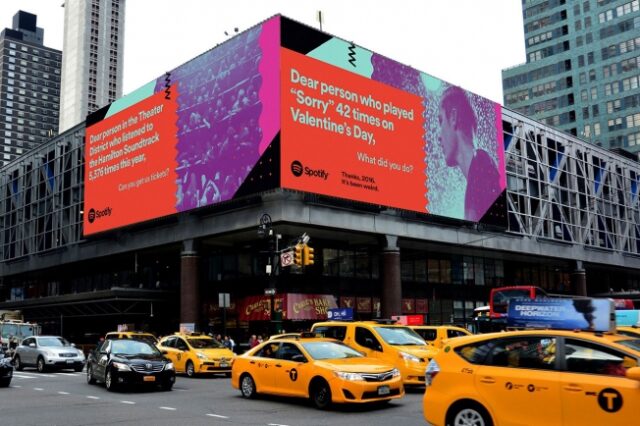 It\'s no secret that 2016 has been quite the weird year in the world. Spotify decided to honor it in the best way they could: putting up advertisements with jabs at people\'s listening habits in 2016. The company has crunched the numbers in order to be able to generate statements like:
• \"Dear person who played \'Sorry\' 42 times on Valentine\'s Day, what did you do?\"
• \"Dear person in the Theater District who listened to the Hamilton Soundtrack 5,376 times this year, can you get us tickets?\"
• \"Dear 3,749 people who streamed \'It\'s the End of the World as We Know It\' the day of the Brexit vote, hang in there.\"
"That [data] led to the idea of reflecting culture via listener behavior. There has been some debate about whether big data is muting creativity in marketing, but we have turned that on its head. For us, data inspires and gives an insight into the emotion that people are expressing,\" said Spotify\'s Chief Marketing Officer.
Check out some of the hilarious ads below.