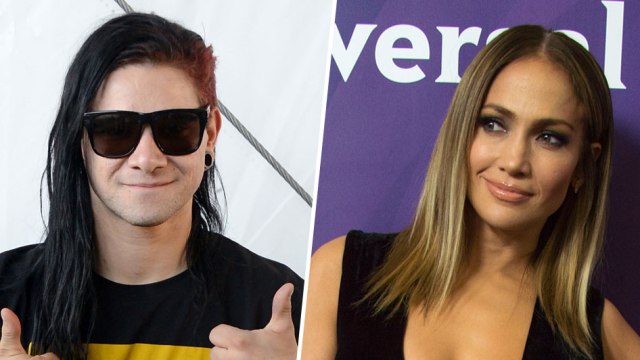 The list of random artists that Skrillex is found in the studio with continues to grow.
Recently spotted in session with Fifth Harmony, Incubus, and his former rock band From First To Last, Sonny Moore demonstrates once again that no one and no genre is off limits as he steps into the studio with Jennifer Lopez.
Uploaded on Lopez's personal instagram handle captioned "Playing around in the studio w @skrillex @poobear #US", it is confirmed that the American pop star andEDM frontier are in fact combining creative minds.
Whether this signifies a full on collaboration in which Skrill and JLo work together, or Sonny will be taking on the role of production for Jennifer's record(s) remains to be stated. Based on the pop-reminiscent melodies teased in the clip, we are leaning more towards the latter.
Whatever it is though we can guarantee that it will be nothing short of groundbreaking.
Peep JLo's post below and stay tuned for more!