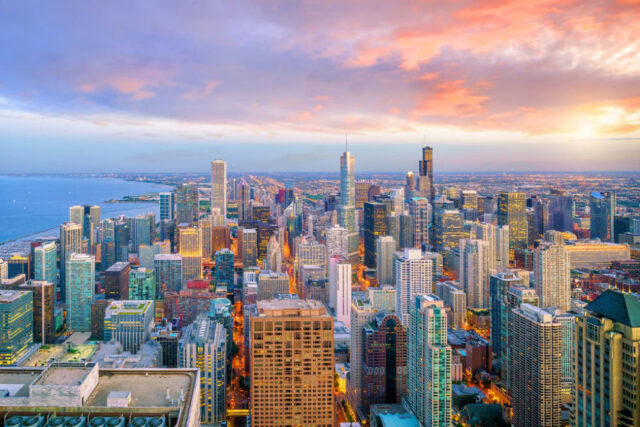 If you're looking to buy a Chicago apartment in 2023, you have to be aware of the fact that you're going to be paying premium prices. Property has been increasing in value throughout the US and Illinois is no exception. The good news is that apartment prices are not rising nearly as drastically as housing prices. That does not mean you will get cut rate deals, to be sure, but unlike with buying a house where you should wait at least a few months before buying, you may well find a place that is still affordable.
Consider the fact that the average housing price throughout Illinois at the start of 2023 was $207,000. Coming to the end of 2023, you will pay $241,000 on average for an Illinois home. That's a solid if not alarming rise. However, if you stick to apartments, you may find better deals even in the most expensive areas of Illinois.
Even with more affordable apartments, you still need to work within a certain budget and there are certainly areas that you can cut back on. Let's look at where to skimp when buying a Chicago apartment – and where you absolutely must not.
Buy outside Chicago city center
Everyone wants to buy property in the city center. It is the most exciting place to live in Chicago and your apartment will always be extremely valuable. However, like any other major city in the United States, if you're looking to make the most of city life, you can expect that you are going to have to shell out on a massive mortgage to buy even a small one bedroom apartment.
The simple answer is to buy just outside city limits. This allows you to enjoy the benefits of the city with just a small commute but with paying only a fraction of the price of living in the city center itself. Let's compare the costs. A 789 square feet apartment – the average size of a one-bedroom – will cost you a massive $363,000! If you buy outside the city center, however, you will pay closer to $170,000.
Paying $170,000 for a one-bedroom apartment is still not cheap by any means. But it is less than half of what you would pay in the city center. Hoping to find cheap property in the city center that is actually worth your money is going to be close to impossible unless you're willing to cut way back on your expectations of what your living quarters should look like. And while living outside of the city center may not be your dream, it is a way for you to own Chicago property without going bankrupt and without having to live in what is basically a dump.
Get good Illinois homeowners insurance
While you may save as much money as you can on an apartment outside of the city center, do not try to skimp on insurance in Illinois. No one wants to pay high insurance premiums, as it is something you sink money into on a monthly basis with the hope that you never need to get a return on your investment. However, if something goes wrong, you want to know that you are covered. You can check this site and see everything that this insurance includes.
The instinct might be to go for the bare minimum. But consider that construction prices are through the roof and on the rise. If you do not pay for insurance that will cover replacement cost, even getting the value of your apartment paid out to you may not be enough. Prices are rising, and cheap insurance plans may not cut it when you need the money most.
Get into DIY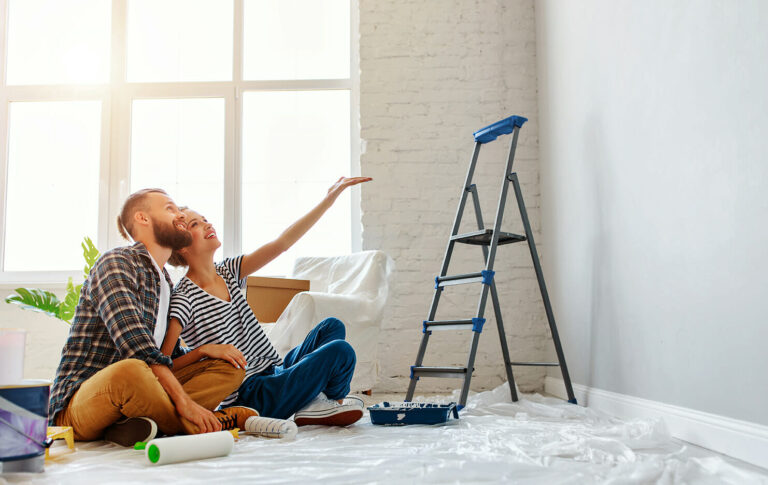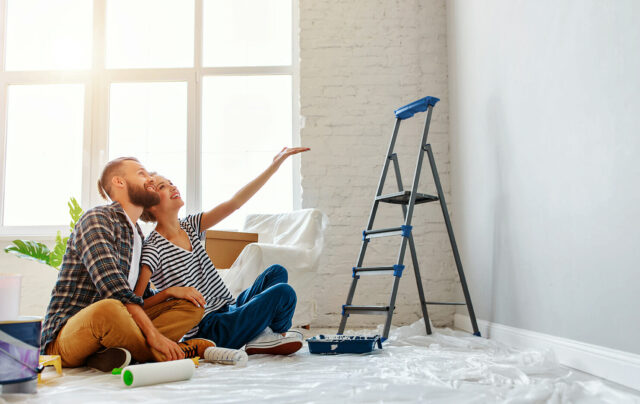 Another excellent way to cut down on costs and to make the most of a limited budget is to forsake expensive furnishings and go instead for cost effective DIY for things like tables, chairs, even beds. Now, there are some people who love DIY but for everyone else, it probably  sounds like punishment! Why would you work on building your own things when you can buy them readymade? Unfortunately, in today's world, prices are getting prohibitive.
When decorating your apartment, you may have two choices – skimp on furniture and decor that is bad quality or do it yourself. With the latter approach, you can have a beautiful interior and comfortable furniture while saving money. This way you can either save more money to pay towards your mortgage or day-by-day expenses, or you can get much higher quality furniture and décor than what you could even dream of getting from your local furniture store.
You probably don't want all your stuff to be DIY projects but you can easily find a balance between DIY and store-bought items. By saving on some items you make yourself, you can pay for high quality on others.
Don't DIY your HVAC
DIY has its limits. This is especially true when it comes to heating, ventilation, and air-conditioning (HVAC). Getting your HVAC serviced or repaired is going to be expensive. You may want to do it yourself to avoid having to pay high prices. But you absolutely should not.
Doing HVAC servicing yourself without the proper know how may be the worst decision you ever make. It can lead to health issues, damage to your property, and even death. It is not something you can even consider skimping on because of how significantly it impacts your life. On the other hand, what you certainly can do is shop around for the right repairman. You don't have to go with the first name in the Yellow Pages. Get a few quotes and see if you can find the best possible price for professional help.
There's no two ways about it. Buying and owning an apartment in Chicago is expensive, but there are ways you can save. Buy outside of the city center, rely on DIY, but don't skimp on the things that can have an impact on your health and quality of life.