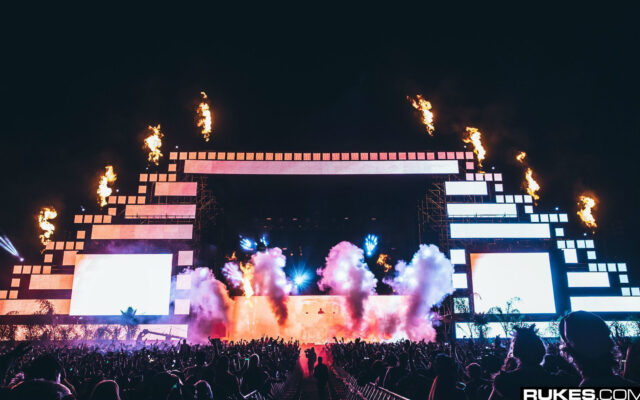 Los Angeles is quickly gearing up for the two-day HARD Day of the Dead festival, and so is the Pomona police department. The festival is scheduled to take place over October 31st and November 1st at Fairplex.
Chief Paul Capraro of the Pomona police department is already planning on having the assistance of the California Highway Patrol to make this years HARD Day of the Dead safe, and more importantly, drug and illegal substance free. A City Council member asked Capraro this week if DUI checkpoints are a part of the department\'s plans to deter guests from bringing illegal substances. The response came from Councilwoman Cristina Carrizosa, who said, \"If we have those checkpoints and we advertise them, that will be a deterrent.\"
After last years HARD Day of the Dead, festival promotor Live Nation agreed to cap the attendance at 40,000 guests a day, limit guests age to 21 and older, as well as reduce the hours of the festival per day. These restrictions came about after two young women died of suspected drug overdoses in 2014.
As for the residents surrounding the Fairplex area, they all agree that this event could not happen as a worse time. As the first day of the event takes place on Halloween, hundreds of children will simultaneously be out collecting treats. One neighborhood east of Fairplex is said to draw large numbers of children every Halloween.
Chief Capraro said this week that emails will be going out to those who purchased tickets for the two-day event. Instructions including \"don\'t come to the event high\" and \"don\'t expect to buy drugs\" will be made clear. He makes his last point by saying, \"If you come to the event with drugs, you will be arrested.\"