There has never been a better way of finishing a lovely meal than with some delicious desserts. No one in this world hates a tasty dessert, and it also helps in finishing something on a very sweet note. So even if you are at home having a beautiful lunch or dinner with your near and dear ones and want some delightful desserts, no worries, order from UberEats, Doordash, or any other food delivery platform. American food delivery platforms make your wish come true to order desserts from your favorite restaurants sitting comfortably at home. Users can get exciting discounts on ordering from different outlets. Find the best money-saving offers and promotional codes here.
Some of these places which offer discounted meals are listed below:
1. Serendipity 3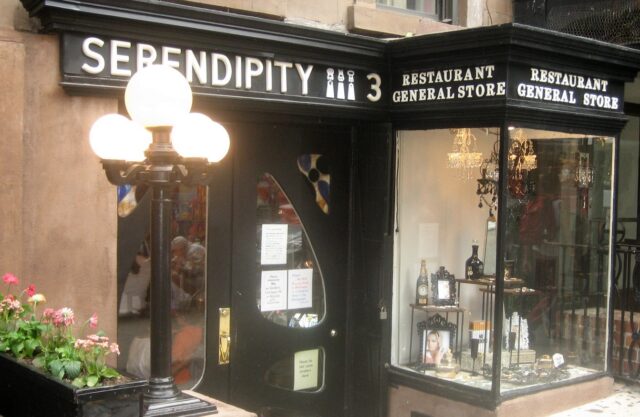 Since 1954, this place remains one of the best places to have dessert from the heart of New York City. They are most famous for their frozen hot chocolate, but that's not all; their Golden Opulence Sundae holds the Guinness World Record for most expensive and sought after sundae. You can delight yourself with their Creme De La Creme Cream Cheesecake or Hot Banana Fudge, or their famous Can't Say No Sundae and some delicious ice cream too with it.
Wait no more, get your sweet box delivered in no time and enjoy a happy dessert with your loved ones.
2. Baileys' Chocolate Bar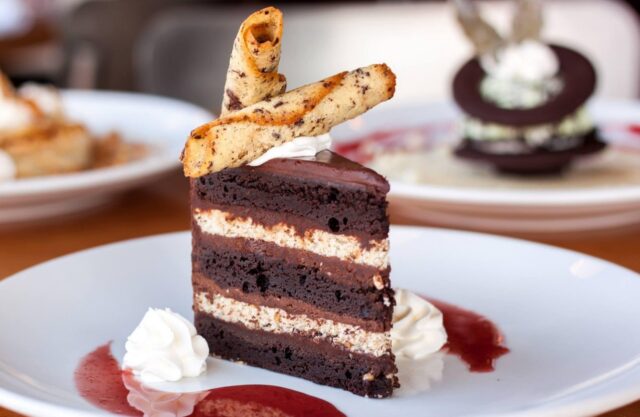 As they say, It All Started With Chocolate. From just the name, you can guess what they are famous for. Situated in St. Louis, this place is pretty well known for its varieties of desserts inspired by yummy chocolate. Their Chocolate Inebriation Cake layered some amazing chocolate ganache, and chocolate stout and the Brownie Royale is always in demand. The chocolate core lovers can also taste the restaurant's special Lover's Plate consisting of their most popular seven desserts.
3. Flour Bakery+Cafe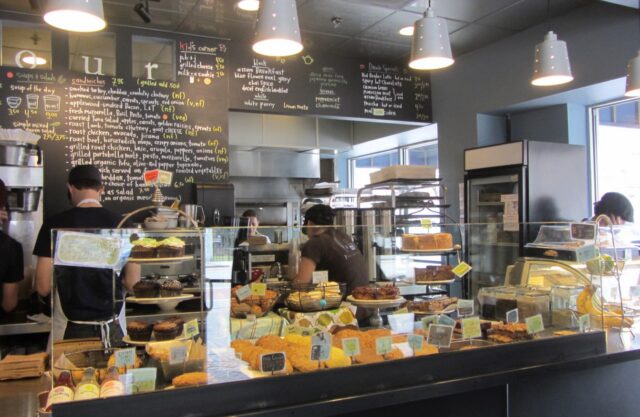 Owned by the famous chef Joanne Chang, this place is located in the heart of Boston city. The owner is nothing like any typical owner but has played a significant role in building its reputation as the head chef. Their Midnight Chocolate Cake filled with milk chocolate buttercream and Milky Way Tart with Chewy caramel is very well sought after. This place is also considered to serve the best Boston cream pie all over the country. Order yours now and let yourself be satisfied with all the cravings you have had till time.
4. St. Francis Fountain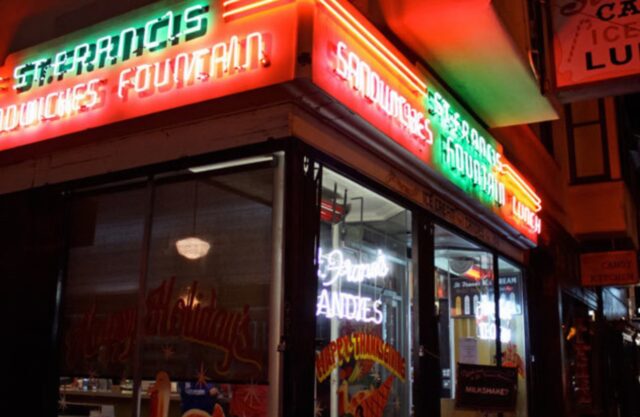 Established even more than a century ago in St. Francisco, this place has always served delicious ice cream sundaes and some classic soda fountain treats. Their dessert menu includes almost any extravagant dessert you may ask for like Double dip ice cream soda to Battleship Sundae consisting of three types of ice creams and sauces or Buster Brown with some ice cream, raspberry sauce, and some warm fudge brownies or something like the Dreamside float served with vanilla ice cream and orange sherbet.
5. Mindy's Hot Chocolate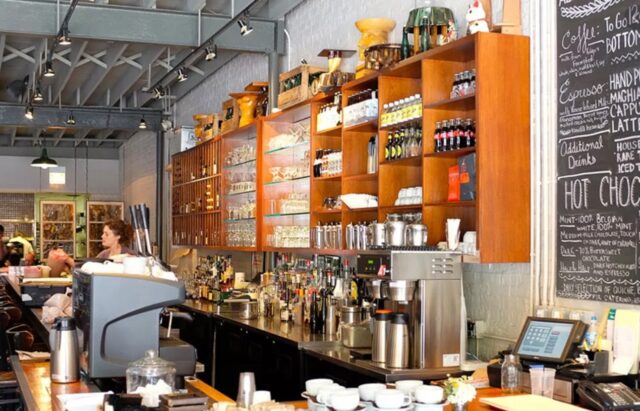 Owned and served by Chef Mindy Segal, this restaurant is situated in Chicago. Their dessert menu always remains in demand throughout the year because of the changes in items season to season. From brioche doughnut with hot fudge and caramel corn to chocolate souffled tart to homemade pretzels, they serve all- made from fresh locally sourced ingredients. Segal's signature hot chocolate with some fluffy homemade marshmallows is considered the best way to survive a cold-weather night in Chicago.
Have a dessert party with Mindy's Hot Chocolate delicacies and let your mood get sweeter for the day!
6. Doughboys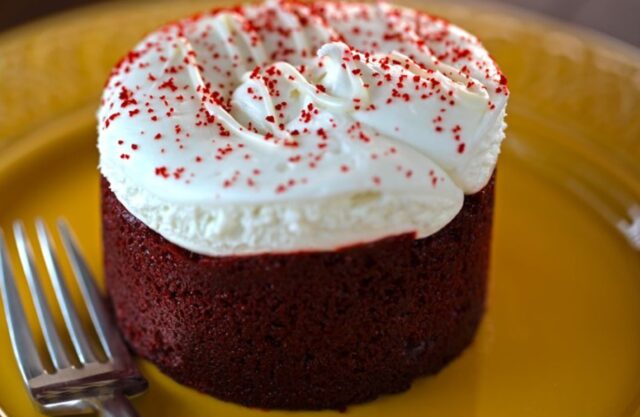 Doughboys are what we can call the dream destination for all the dessert lovers. People from all over the world come by this place in Los Angeles for a slice of their world-famous red velvet cake, which is ecstasy. The bakery's menu includes everything from cakes and scones to freshly prepared desserts and pastries daily. Their pecan shortbread cookie filled with white chocolate and dried cherries are also well sought after. Let Doughboys make your evening a bit more chocolate-sweet with everything being delivered at your doorstep.
7. Lula's Sweet Apothecary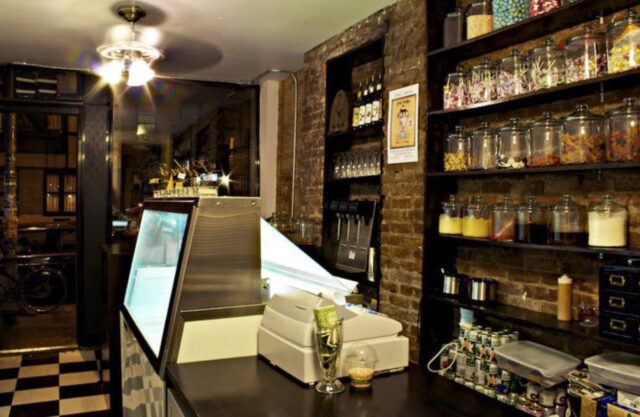 With people becoming more health-conscious but still craving for some sweet dessert, this is the best place for them to order from. This New York ice cream parlor offers a variety of vegan and gluten-free favors keeping them always in trend with the millennials. The sauces and syrups that they serve are utterly organic with natural ingredients. You can get the traditional New York Egg Creams without the cream and eggs or shakes and malts with rice milk, but you will feel no difference in taste. Let your taste buds experience the sweetness of Lula's Sweet Apothecary, treat them with the sweetest dessert of all times.
8. Insomnia Cookies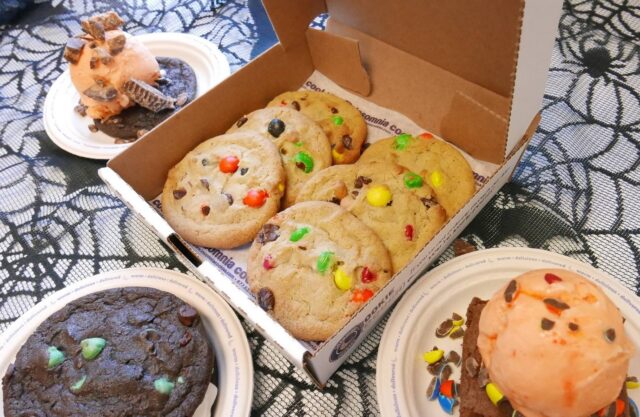 Dive in the world of Insomnia Cookies that offers delicious cookies, cupcakes, macarons, cakes, and more. This place lets its users enjoy the sweetest of the desserts which would leave an evergreen impression on the foodies' minds. Based in New York City, it delivers tempting desserts across all US cities. Insomnia Cookies, being the favorite of all, delivers the desserts for free in various cities. Check out if you got lucky, too! Order your box of happiness now! Treat yourself with one of the amazing cookies and have a sweet eating time.
These are only eight first places of the much more available on Uber Eats for you to order your favorite desserts, to fulfill your sweet tooth cravings. These places won't leave you disappointed and will satisfy the cravings making your heart happy. Also, the exciting cashback offers of up to 70% off or free delivery and options like buy one get one free varying from restaurant to restaurant makes your desserts feel even sweeter. With such heavy discounts, you can enjoy the desserts under a healthy budget. Why wait when you can have a delicious cake? Scroll through your phone and get one delivered for you with the comfort of being at your home.