The first recorded use of a diamond ring to signify engagement was in 1477 when Archduke Maximilian of Austria proposed to Mary of Burgundy with a diamond ring. In 1215, the Pope decreed that an engaged couple should wait at least two weeks before getting married. This waiting period allowed time for arrangements to be made and for the banns to be read in church, which was a formal way of announcing the impending nuptials. The giving of a ring during this waiting period was seen as a way to seal the betrothal and ward off any other suitors.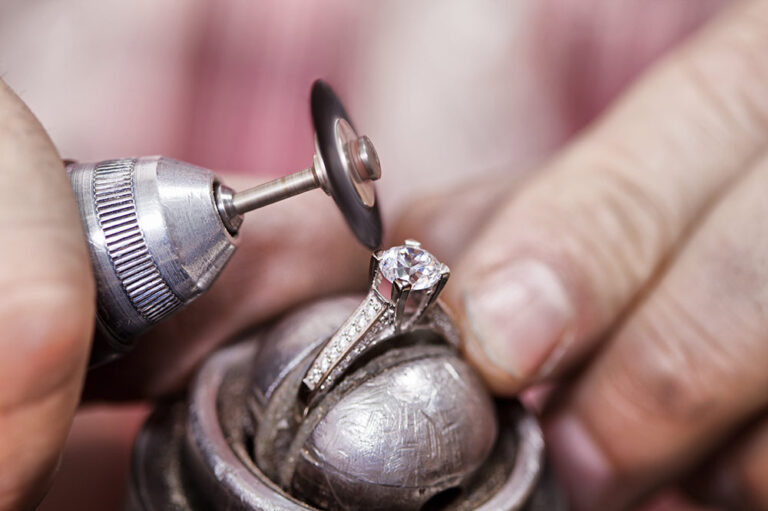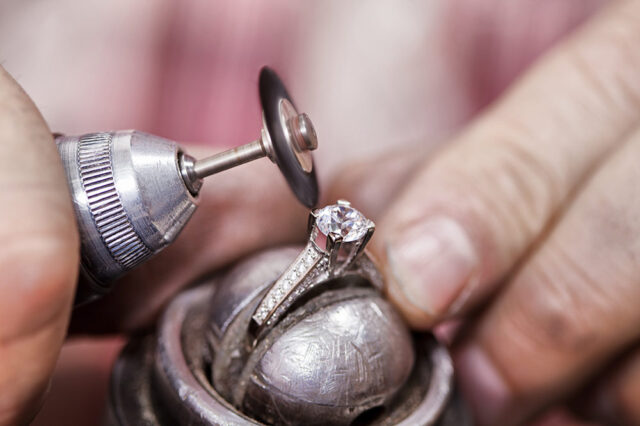 Why a diamond ring?
Most women love diamond rings, and it is one of the most common items that they hope to receive from their future husbands when they get engaged. If you are thinking of proposing to your girlfriend, then you may be wondering why a DR diamond ring is such a popular choice.
First of all, diamonds are incredibly rare and precious, so giving a DR engagement ring shows just how much you value your future wife. Additionally, DR diamonds are incredibly durable, which means that the ring will be a lasting symbol of your love for years to come.
How to pick the right diamond ring?
When you are ready to take your relationship to the next level and propose marriage to your significant other, you will need to pick out the perfect stone. This is a big decision, and you want to make sure that you take your time and find the perfect ring for her. Here are a few tips on how to pick: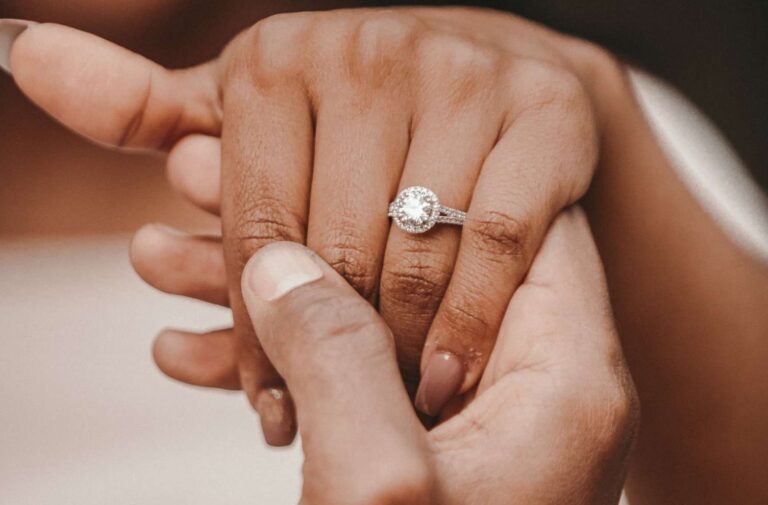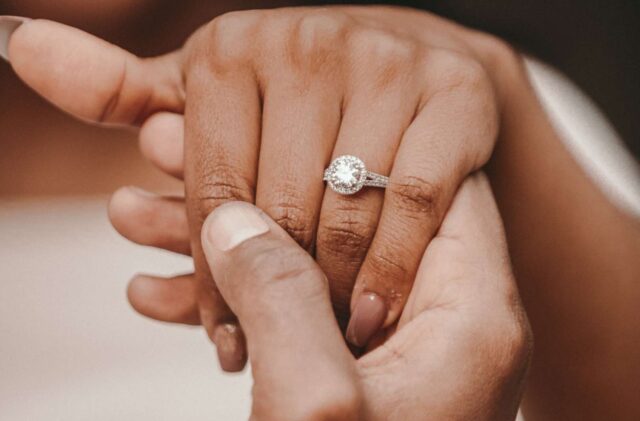 Consider her style. What kind of jewelry does she wear? Is she more traditional or modern? What is her favorite metal? You want to choose a piece that fits her personal style so that she will love wearing it every day.
Determine your budget. Stones can be very expensive, so you want to make sure that you find a ring that fits your budget. Remember, the size of the diamond does not necessarily reflect its quality or value. You can find a beautiful stone without spending a fortune.
Choose the right setting. The setting of the diamond is just as important as the stone itself. You want to make sure that the setting compliments the shape of the diamond and enhances its beauty. There are many different setting options available, so take your time and find one that you think she will love.
Have it insured. Once you have found the perfect diamond ring, it is important to have it insured against loss or damage. This will protect your investment and ensure that you can replace the ring if it is ever lost or stolen.
Choose the right metal. The metal you choose for the band should also match her style and personality. For example, if she prefers silver jewelry, you might want to choose a white gold or platinum band. If she prefers gold jewelry, you might want to choose a yellow gold band.
How to propose with a diamond ring?
How you propose is just as important as what you propose, and there are several ways to do it right when you're planning on popping the question with a diamond ring. Here are some of the best ways to make your proposal extra special.
-Get personal with the setting. Pick a place that has meaning for both of you, like where you first met or had your first date. This will make the proposal even more memorable.
-Do something unique. Think outside the box to make your proposal stand out from all the others she's heard about or seen in movies. She'll appreciate the effort you went to for something so important.
-Make it a complete surprise. If you can manage to keep the ring and your plans completely secret, she'll be even more blown away when you get down on one knee. It's the element of surprise that will really make your proposal special.
Whatever you do, just make sure it comes from the heart and that you put some thought into it – she deserves nothing less!
Ideas for a proposal
There is no single answer to the question of how best to propose with a diamond ring. Every couple is different, and what works for one couple may not work for another. However, there are some general tips you can follow to make sure your proposal is memorable and special.
Here are some ideas:
1) Take her on a romantic date with a high-end jeweler. This can be an incredibly special experience for both of you and will allow her to see firsthand all of the amazing (and expensive) things you've been able to afford. It's also a great opportunity to show her just how much you care about her and want to make her happy.
2) Surprise her with a ring when she's least expecting it. This works especially well if you've been saving the ring for a special occasion. Just pop the question when she least expects it – maybe after dinner at your favorite restaurant, or during an intense game of chess!
3) Get down on one knee during a moment of shared silence. This is definitely something that will stand out, and it can be really intimate – perfect for proposing in front of (or even behind!) the love of your life's favorite flower or statue.
4) Ask your parents or other loved ones to help you surprise your future bride with a ring in person. Most women love getting compliments from family and friends, so this will likely be met with delight (and maybe even tears!).
5) Plan an overnight vacation together where the main goal is spending time alone – just the two of you – without any distractions. This can be done anywhere from Costa Rica to the Swiss Alps, and the ultimate goal is to propose while you're lying in bed together after a day of hiking or skiing.
Conclusion
There are so many things to consider when proposing a diamond ring to your future wife. From the ring itself down to the location of the proposal, it is important that you choose everything with care. With our guide by your side, it can definitely be easy and fun!