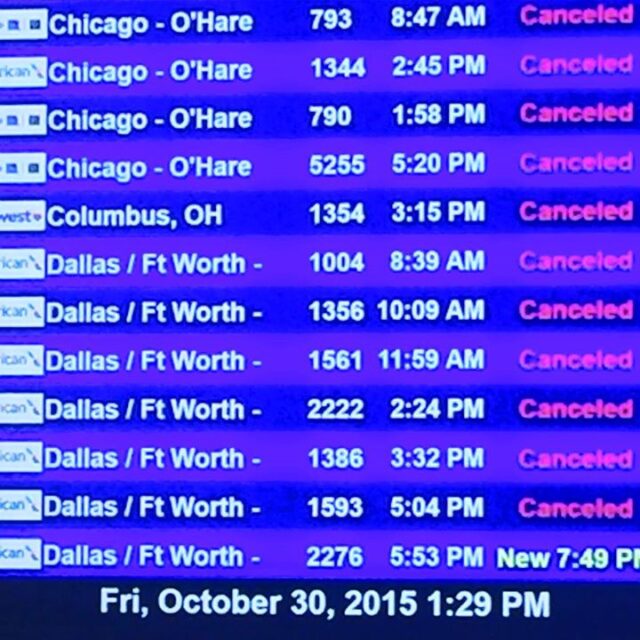 CHICAGO IM SOOOO BUMMED RIGHT NOW. MY FLIGHT WAS SUPPOSED TO HAVE ME IN TOWN BY 11AM AND IVE BEEN IN THE AIRPORT SINCE 7AM. UNFORTUNATELY THE WEATHER HERE IS INSANE AND THERE IS NO FLIGHT THAT WILL GET ME THERE IN TIME FOR MY SET…. THE AIRPORT IS COMPLETELY SHUT DOWN.IVE BEEN WAITING TO BE BACK IN CHICAGO FOR WAY TOO LONG. HONESTLY CAN\'T BELIEVE THIS IS HAPPENING RIGHT NOW. THE FESTIVAL TRIED TO SLIDE SOME THINGS AROUND TO FIT ME INTO THEIR SCHEDULE TOMORROW BUT ITS SIMPLY NOT POSSIBLE…SORRY EVERYONE, I WANTED TO BE THERE SO BADLY TODAY.
So there you have it folks. Another artist off what was seemingly an impeccable line-up originally, to no fault of their own.
Comment and let us know who you think was the biggest let-down no-show.