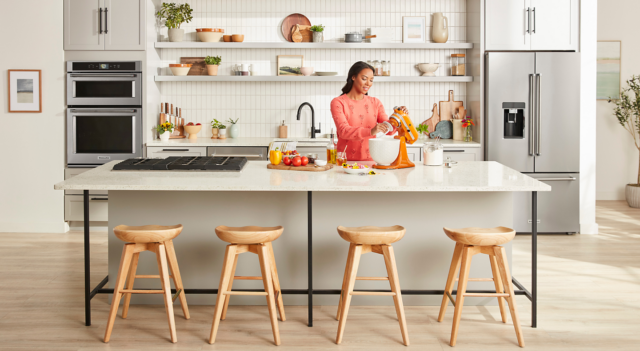 A kitchen renovation can be a challenging step to take, but it's also a great opportunity to finally organize all those supplies and utensils and create a real cooking haven inside your home. So, try to think positively, knowing that you'll fix the chaos once and forever, and start revitalizing the heart of your home to enjoy cooking activities.
According to Hamilton Kitchen renovations, if you plan on removing the current kitchen furniture and a completely new layout, you need to hire a designer, as well as electricians, engineers, plumbers, floor installers, and even more experts (or a company) to cover these aspects. But we can promise it's all worth the investment because the final product is an enjoyable area within your home where you can cook or experiment with different recipes.
But how do you organize the whole process?
Here are a few useful tips:
1. Start By Decluttering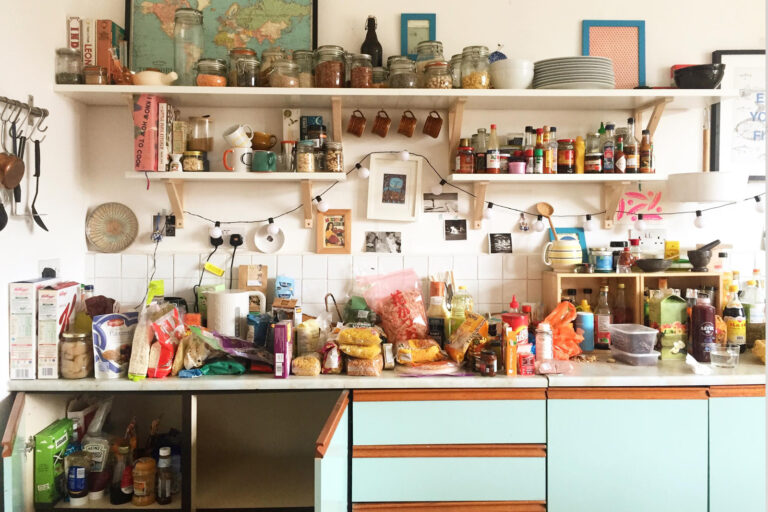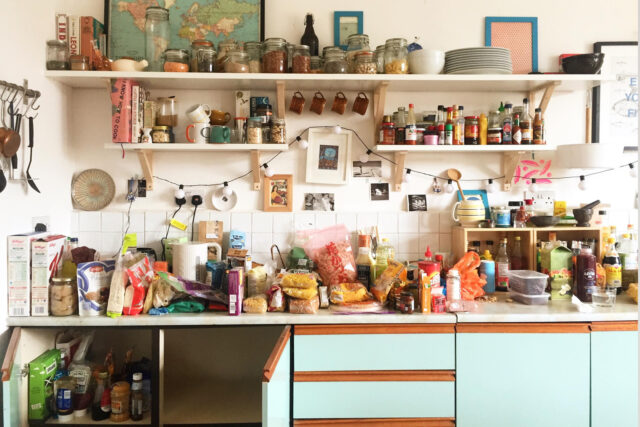 This is probably the most important step you'll need to take when renovating the kitchen. That way, you'll see how many unnecessary things you keep, hoping that someday you'll use them for something. But, once you get rid of anything you don't use and need, you'll free up a lot of space, making it easier to plan the whole renovation.
So, don't keep anything you don't need. If you have broken glasses, Tupperware with no lid, or some old bags you keep with no intention to use, just throw them away!
2. Decide About the Storage
Once the decluttering is done, you need to plan where to store the things you'll keep. But it would be pretty easy to decide since you don't have to deal with the clutter at this point.
Check on how many pots and pans you need to store and what supplies need more attention when moving from one spot to another. You can keep these things in another room or cover them outside in the yard or terrace. If possible, use some shed to keep them locked and safe.
3. Define Your Vision
You need to know what you want to accomplish with this renovation. Is it just a refreshment to the current looks, or do you want something huge? For the first case, you'll have to define what you expect, like changing the color scheme, adding more storage, or fixing the lighting.
If you want to completely renovate, then you'll need to plan so many aspects, including electricity placement, new supplies and utensils, and even adding a completely new countertop to the kitchen. Still, if you have a clear vision of your expectations, it would be easier to tell what you want and get the kitchen looks you prefer.
4. Set a Realistic Budget
As we all know, kitchen renovations can become an expensive activity if we don't know how to plan our money. So, you need to establish a budget – and that's pretty nice – but keep in mind that it isn't only the materials and furniture that cost. You need to pay the labor but also stay flexible in case unexpected expenses arise.
If you can't stay flexible and plan at least double the initial budget, then you may need to leave the project for better times.
5. Keep a Track on What's Happening
The best advice we can share with you is to label everything you store before the renovation. No matter if you pack the cables, utensils, or any other thing that happens to be in your kitchen, make sure you properly label everything.
This is very useful if you have small items. Label all of them or even write down where they were placed before to navigate the placement after the renovation is complete easily.
6. Work With Professionals
Most of the things we mentioned can be done by yourself, but when it comes to choosing the right products and furniture and installing them in the new kitchen, professional help is needed.
So, hire a renovation company so you can plan the time and work schedule better. Be patient, as sometimes these projects take longer than you initially planned. Don't get discouraged if something goes wrong, but pull out a crisis plan and fix things without overthinking it. Surely, professionals will handle most of these things, but you're the one who manages the project.
7. Choose Functional Layouts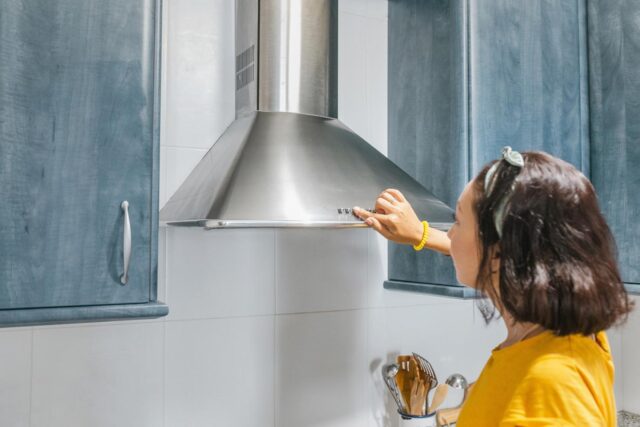 When it comes to the kitchen itself, prioritize functionality over looks. Opt for a layout that saves enough space but also incorporates enough storage. That way, you get a convenient kitchen you can arrange with the stove, refrigerator, sinks, and counter spaces.
Also, don't forget to plan the ventilation because it's essential for the kitchen to be completely functional. Plan every inch of space wisely, and install shelves and drawer organizers to keep your kitchen neat and well-maintained.
8. Choose Quality and Timeless Materials
Kitchen materials aren't something you should overthink about. But consider choosing quality countertops and durable flooring materials so you can install them now and keep them appealing for the next few decades.
When it comes to color palettes, stick to neutral tones to create a harmonious and enjoyable environment. Remember that you don't renovate the kitchen every year, so opt for timeless designs and quality materials to keep it stylish for the years to come.
Final Thoughts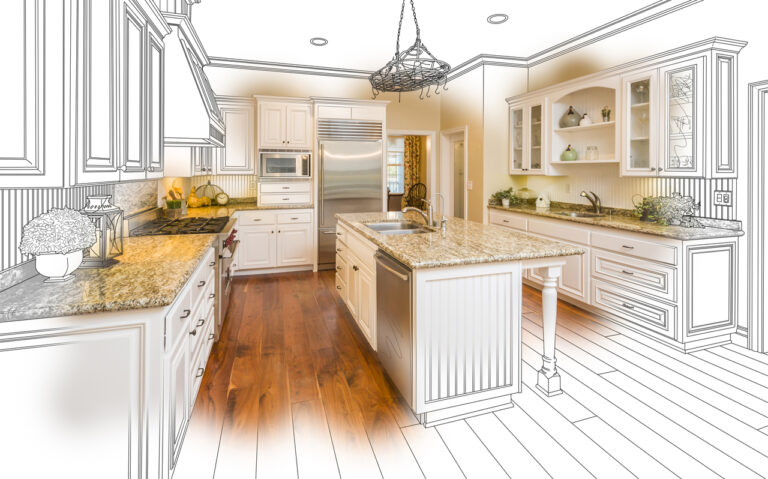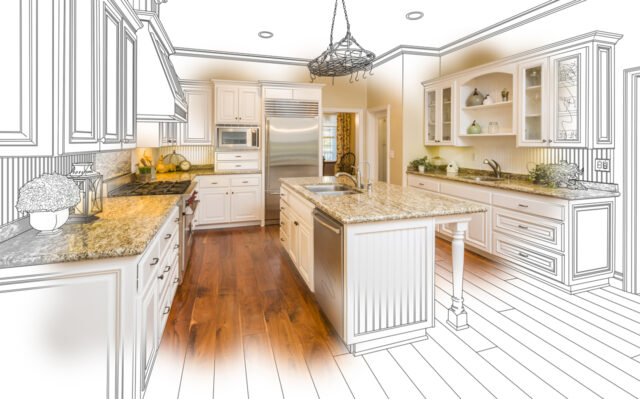 Knowing that the kitchen occupies an important part of every home, it is very important to plan the renovation in time, as well as the storage of the existing furniture and kitchen appliances. Of course, this process is not easy, and sometimes it can take a lot of time, nerves, and, of course, money.
That is why it is important to start work on the project on time and anticipate the biggest challenges you will face. It is very important to have realistic expectations but also a very flexible budget so that the project can be carried out without any obstacles.
Apply the tips from this article, and it will really be easier for you to walk this path, overcoming the challenges in a wise way. We wish you luck with the renovation and, of course, to get the kitchen of your dreams, where cooking will be the simplest thing for you.